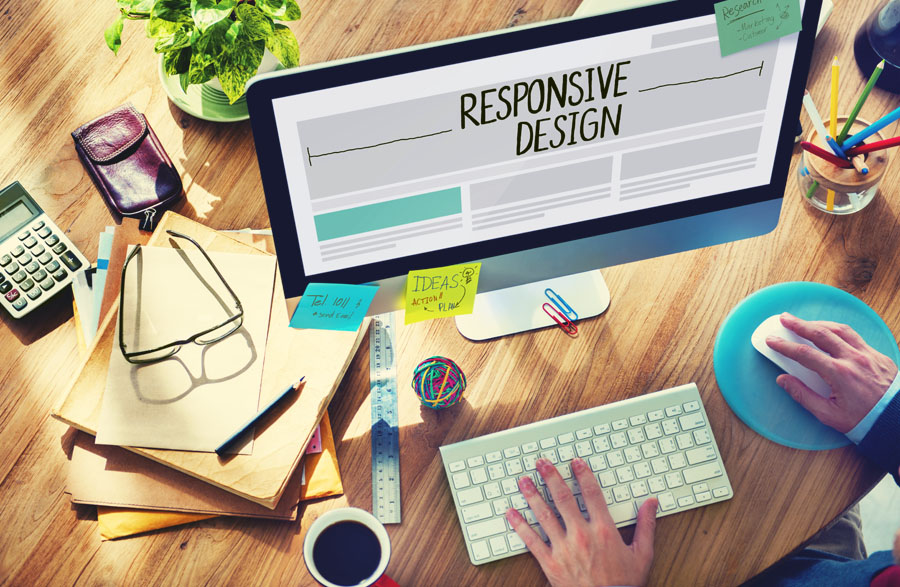 The Future of Business Websites and Web Hosting: Industry Insights
---
Special thanks to: Phil Stalnaker (Atilus), Ian Mills (MagicDust), Alice Foeller (SiteInSight), Aidan Huang (OneExtraPixel), Craig Deveson (Cloud Manager), Dean Ara (Total Product Marketing), and Jacob Gube (Six Revisions), who did us the great honour by sharing their views.
As we move into the information age, organisations both large and small are shifting to the new media to market their products and services, build relationships with their customers and strengthen their brand image.
In this type of ecosystem, the role of a business website extends beyond information sharing only.
Companies are expected to provide not only archival data for their customers, but also live insights into their respective industries; they need to improve accessibility to their products or services and use online resources to communicate with and get feedback from their visitors.
However, despite the fact that most organisations see online presence as an imperative for successful business, many companies are still struggling do it right. In support of this view, Michael Brenner, VP of SAP Marketing and Content Strategy outlined some convincing stats:
70% of Fortune 100 corporate websites saw traffic decline, with an average drop of 23%
90% of website traffic comes from just 10% of the content and more than 50% of the traffic is from just 0.5% of the content
60-70% of B2B marketing content goes unused
Judging from these reports, it seems that businesses are finding it increasingly difficult to make their websites work. But does this mean they are dying?
Contrary to the stats that imply the downfall of business websites, most industry leaders believe that their future is bright and that it would largely be determined by the growth of mobile searches and mobile ecommerce. Along with the transformation of business websites, the web hosting industry will also see some large-scale changes which will be reflected in their future offerings.
Are business websites evolving or dying? How will this shape the role of web hosting companies in the future?
"In my nearly ten full years in the web development industry, I have heard this question many times. It happened when YouTube made online videos easy, when mobile browsing was developed, and most recently with the rise in mobile 'apps'. Each of these seemed to decree destruction of the typical website, yet only proved to force an increase the capabilities of websites. They are the foundation of online marketing, and in many cases, the foundation of a marketing plan"
Phil Stalnaker, Director of Business Development at Atilus, a Florida-based web design company.
Websites have never been stronger
In Stalnaker's view, the industry is seeing a rapid growth because "having a 'presence online' is more important than ever, even if it is just enough to ensure you have a local listing in a Google search. While I have personally seen a slight decrease in requests for simple, 5 page boilerplate sites with no specific functions, there has been a significant increase in sites that include variations of a number of technological functions, all designed to meet the growing needs of businesses."
He continues; "Whether it's through a phone, social media, an app, etc… information and content are all being driven by their foundation, the website."
……………………………………………………………

"Technologies like mobile responsiveness, video players, app to website connections and dynamic content has helped websites evolve and grow to become the housing of all the different ways to interact with a company."
……………………………………………………………

Furthermore, he points out that "websites look and act very differently than when I built them in 2008, but it is only because they have grown.  They are now the home for all your external and internal communication, allowing for both the delivery and reception of information. In my opinion, websites have never been stronger."
Web hosting needs to be integrated with other technologies
Obviously, there seems to be enough space for business websites further to develop to meet the needs of the hyper-connected world. This trend makes the role of a reliable web host ever more important. Stalnaker explains why:
"With the growth of website capabilities, hosting companies were forced to grow in their most basic offerings: file storage and security. We already know of the importance of website security and backups along with the need for greater file storage and management as website physically grow in size, but this now also includes a growing database management, more and more security for the immense amount of secrets now out there in the cloud, and the capability to easily upscale for traffic spikes."
……………………………………………………………

"The hosting company also has to work with and be on good terms with all parties involved; the in-between connection piece that allows the content to reach the end user, regardless of what that content might be."
……………………………………………………………

What is now required from web hosts is increased integration of other technologies like web conferencing, on-demand television and cloud computing. Stalnaker believes that web hosts now "have to be database management firms with the ability to offer and support live streaming video, secure two-way information channeling, and television sized audiences. All of those create potential bandwidth nightmares, which means the hosting company also has to work with and be on good terms with all parties involved; the in-between connection piece that allows the content to reach the end user, regardless of what that content might be."
Mobile search will drive content adaptation
Ian Mills, CEO and co-founder of the Australian-based web design and online marketing company MagicDust, believes that the rate at which business websites are evolving is greater than ever.  "With the growth of mobile and local search, websites are the first impression for a company, no matter its size or annual turnover.
Evolving from this is that business owners are now mindful of the importance of user experience and scalability with a website. We now see businesses from all backgrounds investing in functionality that is specific to their business requirements, to value add for their own clients," notes Mills.
Similarly, CEO of a US-based web design and marketing agency SiteInSight, Alice Foeller believes that the increased mobile search will create new space for businesses to market their products and services. "The critical factor now for most websites is mobile responsiveness. Although responsiveness has been around for several years, many small businesses are just beginning to adapt to the fact that their customers are accessing their content on myriad devices of every shape and size, and their content must adapt, too."
Foeller also explains that a website has become a primary proof of legitimacy even in the realm of small businesses, which more actively participate in online expansion.
……………………………………………………………

"For many service companies, having a website is a baseline indicator of legitimacy."
……………………………………………………………

"Just as those on the bleeding edge keep telling us email is on its way out, some predict the demise of business websites. However, the vast majority of business owners and those who buy goods and services consistently use email and websites to transact business and interview suppliers. For many service companies, having a website is a baseline indicator of legitimacy. Even a local handyman needs to have a small brochure site if he expects customers to let him into their homes or find his contact information in the future," Foeller notes.
Security will remain a focus for web hosting providers
According to Foeller, web hosts should further increase their focus on security and performance in order to distinguish themselves from widely used free or inexpensive platforms.
……………………………………………………………

"Those who use free or inexpensive sitebuilders such as Wix.com have already learned how much they hurt themselves by sharing hosting with so many other sites."
……………………………………………………………

"Web hosting will always be important. As the market becomes more crowded, we will lean more heavily on tools providing by web hosts to legitimize our sites, such as SSL certificates and virtual dedicated hosting. Already we are seeing hosting companies offering hosting packages that specifically focus on SEO by offering a dedicated IP and SSL certificate as part of the package," says Foeller.
Dynamic content requires increased reliability
Aidan Huang, Editor-in-Chief at Onextrapixel, a web design and development online magazine, also believes that business websites will continue to develop over the next several years.
……………………………………………………………

Many businesses are no longer looking for just a static site but something that is more comprehensive and sophisticated, like an application or system.
……………………………………………………………

"We definitely believe that business websites are evolving. This leads to a demand for more reliable web hosting with a strong infrastructure to be able to support their application and system. An excellent support service is also an important factor from web hosting. It is critical because many business websites are not only used by their internal staff but by their customers as well," explains Huang.
More contextual information for mobile users
The importance of mobile boom is once again emphasised by Craig Deveson, CEO of Cloud Manager, who sees this as the key factor of future expansion of business websites: "Websites are evolving – multiple platforms, varying screen sizes and devices and moving forward more contextual information."
Deveson, who has been partnering with cloud leaders such as Amazon for years, sees the cloud as the primary resource in the web hosting industry of the future: "Web Hosting goes cloud and we will see mostly managed platforms rather than DIY with a predominance of the larger players providing the infrastructure and existing hosting companies will look more like MSP's."
Increased sophistication will make differentiation harder
A similar view is offered by Dean Ara, Principal at Total Product Marketing, a company that offers marketing and design for cloud, hosting and technology companies. He explains, "Business websites are getting more and more sophisticated. Evolving. They are your modern storefronts. Buyers and owners are getting more savvy."
……………………………………………………………

Nobody wants or values generalists. 
……………………………………………………………

Additionally, as the website owners grow savvy about latest technologies and trends, web hosts need to change their attitudes towards the market as well. "Web hosting companies need to innovate and specialise. You need to attack specific verticals and niches or skillsets," Ara notes.
Businesses will prioritise websites over their physical stores
Jacob Gube, founder and editor-in-chief at Six Revisions notes that business websites are boomingwith great, user-friendly publishing (e.g WordPress.com, Wix, etc.) and ecommerce platforms (Shopify and Bigcommmerce), which largely facilitate website creation and maintenance.  "Thus, even small businesses that have struggled in the past to have a website because of resource and financial constraints are now finally going online," notes Gube adding that this has made it "much more viable for businesses to discover new ways of generating revenue."
Moreover, Gube gives an example of Nike as a company that managed to capitalize on ecommerce and that keeps coming up with innovative ways to drive their consumers to their website, rather than to physical stores.
"Nike — through Nike.com, the company's official website — is now able to sell directly to their customers via the Internet. Nike customers no longer have to waste their time going to the mall only to be disappointed that the shoe they want doesn't come in their size or that the particular colorway they want isn't available. Purchasing on Nike.com guarantees the customer gets the exact item he or she is looking for.
One other innovative thing that Nike is doing in the ecommerce space is NikeiD, a tool that allows their customers to design and customize their shoes on Nike.com. Customizing your shoes can only be done through the the Nike website: You can't go to a Nike store and fill out a paper form to order your customized shoe, you have to do it through Nike.com. To illustrate how Nike is prioritising their website, in some Nike retail stores, they actually have computer stations logged into Nike.com that allow customers to build their shoes."
Gube also emphasizes the scope of change that is currently happening in the realm of business websites. He suggests that now, we're looking at "a situation where businesses are prioritizing their websites over their physical stores. Prior to this, businesses would have informational/brochure sites built by a web designer in order to promote and market their physical stores. But today we're seeing the complete opposite: Physical stores are promoting and marketing the business's website."
Web hosting is a buyer's market
In reference to the changed role of web hosting providers, Gube notes that web server technologies are becoming more affordable, which leads businesses to become more picky and demanding because "they can just move to another host if their current host isn't providing the level of service the business expects."
According to him, web hosting companies need to specialize in order to survive. "For example, I'm seeing web hosting companies that are strictly providing WordPress hosting services and optimizing their web server infrastructure to run WordPress in the best way possible. Instead of being a jack-of-all-trades web hosting company, more and more web hosts are catering to a specific market, and this is the only way I see web hosts being able to differentiate themselves from the innumerable amount of other options."
Conclusions
Despite the rapid pace of change in the web hosting industry, most experts believe expansion is possible if both website owners and hosting companies recognise the rules emerging tech trends are imposing on their business.
With mobile search and cloud computing going mainstream, market requirements are changing, but they are likely to bring more success than failure. So, businesses are facing a new set of challenges in the information age and only those who are ready for constant innovation with respect to both offering and technology will be able to overcome them.
Have a comment or would like to agree to disagree? Add a comment below!