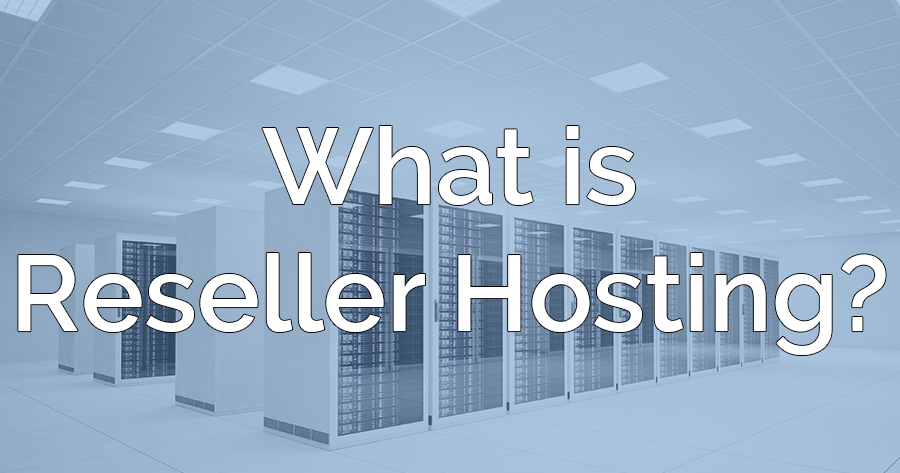 What is Reseller Hosting?
---
If you haven't heard, Crucial has revamped our reseller hosting plans, but…. what is reseller hosting?
Aside from our shared hosting and VPS plans, reseller hosting is a little different from your stock standard hosting.
Web development is in high demand these days, with more and more small and medium-sized businesses wanting to establish an online presence but not knowing where to start or how to build a site. Shared hosting is a great way to get online, but it can involve some back-end administration work to get going and maintain, which can be time-consuming. This is where one might look into approaching a reseller.
This reseller would have a reseller hosting plan with a hosting company. So in effect, they are third-party web hosting provider, utilizing the resources of a larger web hosting company and selling off the server space under their own business.
You can imagine this would be very interesting for entrepreneurs who are looking to start their first business or existing ones who want to venture into the hosting industry!
If you think being a reseller would be something you would be interested in, we have compiled a few tips on getting started with Reseller hosting!
1 – Identify your target market
With any new business, you need someone to sell your product to. Web hosting is beneficial to so many industries it can be difficult to pick just one which is fine, however, keep in mind that many industries will have different requirements of their web hosting and website. One client may just want an online business card and want just a single page website, whereas another client may want a multi-page site with several features. The point here is that you may be juggling several different requirements from clients, so be sure you have the necessary technical know-how and time to be able to maintain several accounts!
2 – Choose a reliable hosting company
Of course, one of the most important things to research is who you decide to purchase your reseller plan from. After all, this web hosting company will be where all of your client's websites will be stored! A good web hosting provider should have:
At least 1 site builder included in the package – i.e. WordPress

Private nameservers

Atleast a 99.9% uptime guarantee

Fully managed services

Reputable customer support

Australian based data centre
3 – Make sure that your plan is upgradable
With any hosting plan, there are limits. With a reseller plan, the main limitation will be account number caps. It's good practice to ensure that your provider is able to accommodate your needs if your reseller business reaches a point where you will need to upgrade your plan. A way around this would be to purchase the same plan again and manage multiple plans, however, this can be inconvenient when hosting several clients. It's far better to have all of your clients under one roof than to have them spread over different plans!
What's in a plan?
So what do you actually get when you purchase a reseller plan? It can vary depending on your chosen web hosting, but the basics will include
Space on a server,

A limit of how many accounts you can manage, which is upgradeable once you reach the limit

Bandwidth

cPanel

Customer support

Domain hosting
You will also be able to pass on administrative control over to your clients, should they wish to self-manage their plan. A good thing to look out for is any added features that sweeten the deal with these plans, such as free SSL certificates. A bit of research can get you some really good deals!
Crucial Reseller Hosting plans
As previously mentioned, Crucial has recently updated their reseller plan offering to include scalability options for our clients. If you are an existing reseller with us, have a look at the Reseller Plus and Reseller Advanced plans, or if you are looking to start your very own reseller business, then take a look at our Reseller Hosting plan.
As always, if you have any questions about this blog or Reseller hosting, give us a call any time on 1300 884 839 or submit a support ticket and one of our team will get back to you!