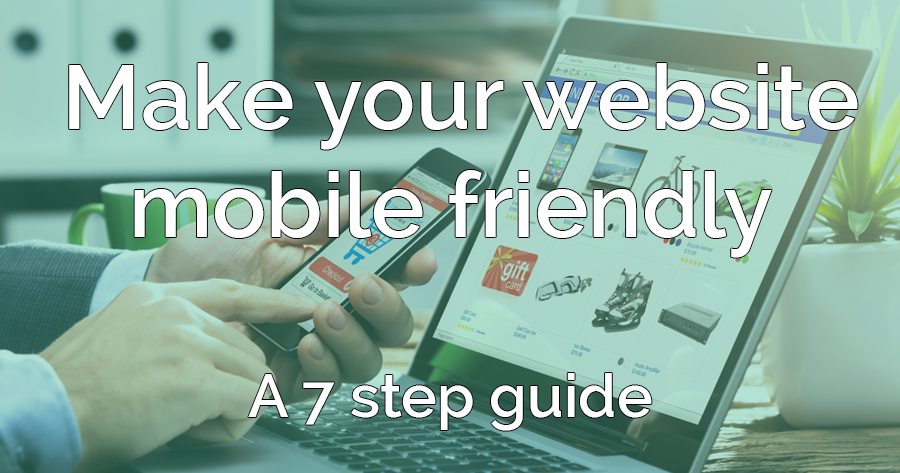 A 7-step guide to making your website mobile friendly
---
'Mobile friendly' describes a website that looks good and operates efficiently on a mobile device, the most common means by which the majority of people purchase goods online today. If your website does not conform, your profits will suffer and your website could be banned from search returns.
The great thing with WordPress hosted websites is that you can alter how your site appears on both desktop and mobile screens, through the WordPress admin portal.
So how do you ensure your WordPress hosted website looks good and is easy to navigate on all size screens, as well as finding favour with search engines?  Read on to find out!
Going Mobile!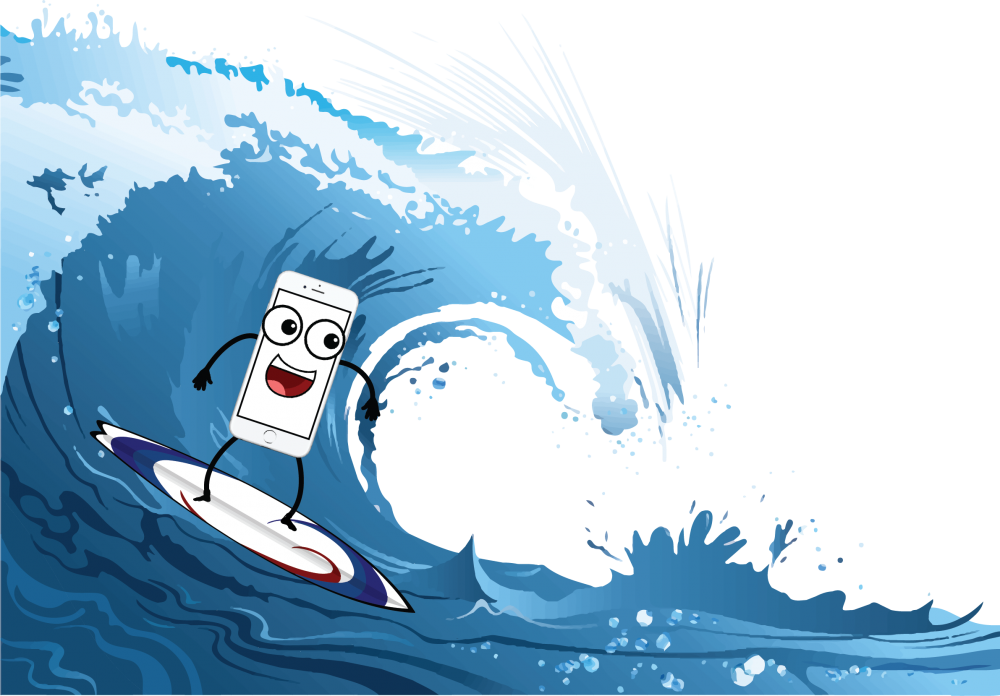 Mobile is being used more and more to surf the internet. It's somewhat of a miracle that you have so much information and knowledge right there in your pocket, so its kind of a no-brainer that you should ensure your website performs well on a smartphone! Here are 7 steps to follow to optimize your website for mobile:
Text and Image size
You can not show as many website features in close proximity on a mobile screen as on a larger computer without substantially reducing the size of important images and text and ending up with a cluttered screen that looks unprofessional and encourages mobile users to exit and spend their money elsewhere.
Two options will help you ensure your website is created mobile-friendly:
If you are creating a website from scratch, a responsive design will adjust text and images to suit all size devices and prevent you from having to edit your initial design to suit a smaller or larger screen.
Creating a mobile version of an existing large screen website is time-consuming and sometimes expensive, and means deciding which features showing on a large screen can be omitted from the mobile view or placed further down the page. The task can be complicated and should be assigned to a professional website designer. Shop around for reliable assistance and study feedback from past customers on product review websites.
Spacing
Spaces to enter product details and delivery address are usually big enough on a standard computer screen for people with poor eyesight and bulky fingertips to manage. But on a mobile screen, those spaces, coupled with a tiny keypad, can make ordering difficult for most people and lead to possible errors and lost orders. Providing more space to enter important details will make life easier for most mobile users, but the tiny keyboard problem remains.
Audience
Design your website to suit the majority of your own customers and enquirers and how they normally contact you. Website designers almost always create large screen layouts first and amend their work for the mobile version, despite research showing many more people buy on mobile devices than using standard size computers and laptops. Creating the mobile version first might work better for business owners whose clients normally communicate on mobile devices to book a taxi from outside a pub or restaurant, for example, or sightseers looking for places to visit close by.
Paragraphs
Paragraphs occupying four or five lines on a standard computer screen will appear much narrower and longer on a small screen and can be a big put-off to people using mobile devices on the move and wanting to skim information fast. Paragraphs are best kept to five lines or less on a mobile device. Long paragraphs that look good on a large screen can be chopped into smaller blocks of text for the mobile view, as long as the content isn't compromised
Fonts
Avoid fancy fonts with serifs and swirls that might look good on a large computer screen, but will appear distorted and too small to read on a mobile device.
Hyperlinks
Keep at least one line and three character spaces between hyperlinks to avoid links bunching together and making it difficult for users to click through to their chosen location.
Test your site
Test your website on various size screens before letting it go live and possibly deter people from visiting, as well as restricting its potential in search returns. Test your site every few days or have other people do it for you. Look for problems that didn't reveal themselves earlier or which have arisen due to new mobile devices entering the market. Look for changes to how search engines rank sites as mobile friendly. Ask website visitors to comment on your website's design and usability.
Now you have seven ways to make sure your website attracts visitors and potential buyers using all types of internet connection–desktop computers and laptops, smartphones and tablets–and help them enjoy visiting your site and keen to call back often!
If you are looking at getting your website hosted, take a look at our shared hosting plans, VPS and reseller plans to get your mobile-friendly website off the ground!
As always, if you're not sure about anything you've read so far, don't hesitate to reach out to our 24/7 tech support team by calling 1300 884 839, or submitting a ticket through our support channels!
Also, keep an eye out on our Facebook, Twitter and LinekdIn pages for more blog posts in the future!