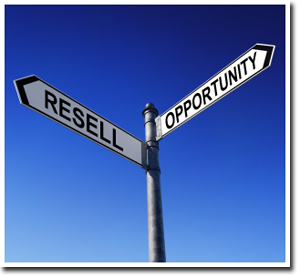 7 Things to Look For in a Reseller Hosting Account
---
Reseller Hosting can be a great way to earn additional revenue from your customer base or a great way to get into the business of Web Hosting. The key to a great reseller hosting package isn't price but a combination of things that a good host will be offer.  Here are 6 tips that will help you on your way to choosing a hosting provider for your reseller needs.
1)  Customer and Technical Support
The support that you provide to your customers relates directly to the support that you get from your Reseller Hosting provider. Before you buy make sure that you spend some time speaking with the support staff to ensure that they are knowledgeable and are quick to respond to your questions when you need them.
2) Reliability and Hardware
Your hosting environment is only be as reliable as the hardware that it's built on. At minimum the server should be built using server grade parts such as motherboards and Enterprise hard drives, and Hardware RAID to protect your data. At Crucial we've taken things one step further and all our Reseller Accounts are hosted on our Enterprise Cloud environment which uses a fully redundant SAN and Blade environment powered by HP.
3)  Uptime
First things first, 100% uptime is a pipe dream especially on Web Hosting and Reseller Hosting environments as they are not designed for high uptime, always be wary of the host that promises you the World as you will be the one that suffers once you pass that promise on to your customers. Uptime is a combination of a) Network, b) hardware, c) software and most importantly d) People, a good Hosting provider will be able to tick all these boxes and deliver uptime of 99.9%+.
4)  Support Channels
While being able to pick up the phone or email a support desk is useful they are not always the quickest way to get support so look for a host that provides you with additional resources such as Blog articles, Forum, Knowledge Base Articles and Tutorials.
5)  Features
Yes thats right! Keep an eye out for the following features and you will be looking at a pretty decent offering:
WHMCS or Clientexec Billing System (either free or discounted)
Domain Reseller Account
SSL Reseller Account
Fantasico with RV Site Builder offered with packages
6)  Location
The location of the hosting servers is also important, if you're providing Web Hosting in Australia you will want local servers, and for international customers servers in the USA will be preferable.
7)  Cost
Cost is always important and more so when you're reselling hosting. While the cheapest packages look like a great deal stay away from thinking about how much you can make, reselling hosting is more about adding value to your customers or building a business so look for a plan that is  good value but allows you to make money from the sub accounts

Once you find a host that ticks all of the above mentioned points you will definitely be looking at a decent provider and you will be on your way to happy hosting.

Hosting Options & Info
VPS
Web Solutions & Services
---