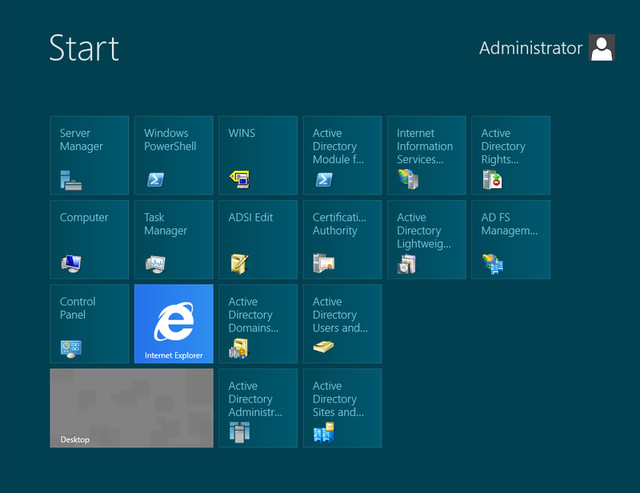 Windows Server 2012: A Short Introduction
---
A customer of ours recently called to discuss the release of the new Windows Server 2012 edition (called Server 8 in pre-release guises), due out later this year. His questions were focused on the expected impact such a release would have and whether Microsoft's marketing hype that it would 'redefine' the server OS category was kosher.
Rewind back to 2008 and the release of the first Crucial VPS's in Australia. We offered the then new Windows Server 2008 on our new to market Windows VPS. Server 2008 replaced the long-standing and widely used Server 2003 and utilised Windows Longhorn architecture, this release was seen as an evolution in terms of non-Unix server OS releases.
Windows Server 2008 R2 soon followed and was built on the Windows NT 6.1 core, the same OS core used on the new desktop version of Windows called '7', which was released in October 2009. Windows Server R2 introduced many improved features and enhancements including new functionality for Active Directory, new virtualization and management features, version 7.5 of IIS (the Web server), and support for up to 256 logical processors.
Now with Windows Server 2012 about to grace the virtual shelves, what benefit does it have to the normal hosting customer?
Windows Server 2012 has been built in response the changing dynamic between the user and the way the user interacts with computer or server interfaces. Microsoft has said themselves that "People, not files, are the centre of activity" in reference to building Windows 8 (desktop version) on their developer blog, and more to the point; this means we have the new Metro interface standard on Windows Server 2012.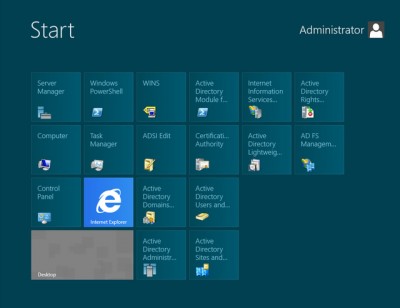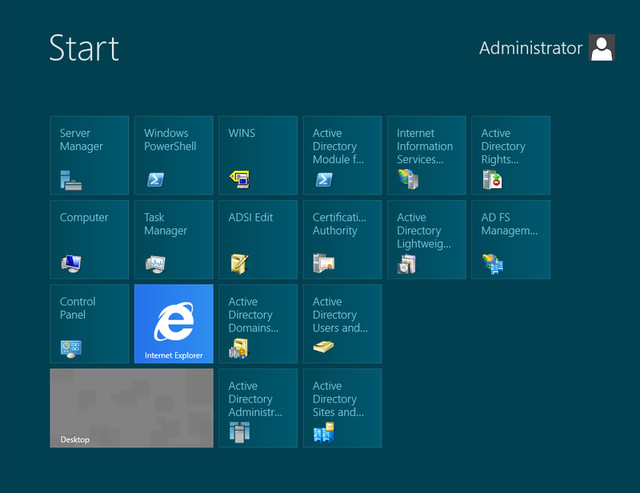 Windows Server 2012 RC (Release Candidate)
Without getting down to reservations over how pretty or effective this new interface is, I can confirm that you can still access your desktop by selecting the large grey tile on the Metro (home) screen. The Metro interface was concocted pre-iPad, It's also important to note that according to most of what I've read across the web; Metro will eventually replace your standard desktop interface in most Microsoft devices over next few years (Windows Mobile 7 was the first in 2010).
Key points for Server 2012 are:
– Greater Hyper-V Virtualisation mechanisms
– Less complex networking facility
– Streamlined security and identity management
– Storage and overhead management improvements
– Shift to cloud emphasis and connectivity in underlying functionality
As an IAAS provider we offer streamlined hosting solutions to our customers, allowing us to take the overheads of network management, OS software and server hardware away from the client. Our Cloud VPS solution allows SMEs and hosting customers alike to fire up Virtual Server and launch their campaign, website or web-based app with ease in a short time frame.
The key benefits of Server 2012 will have greater precedence for IT companies or Corporates who will manage their own network and infrastructure, rather than hosting customers who purchase infrastructure as a service. Of course, we all know how glacial larger companies can move in response to upgrading their system architecture and software. At the end of the day, most of our customers will may have little reason to upgrade existing servers upon release of Server 2012 (pending availability on our network).
However it's always nice to have something new to look at I guess.

Hosting Options & Info
VPS
Web Solutions & Services
---