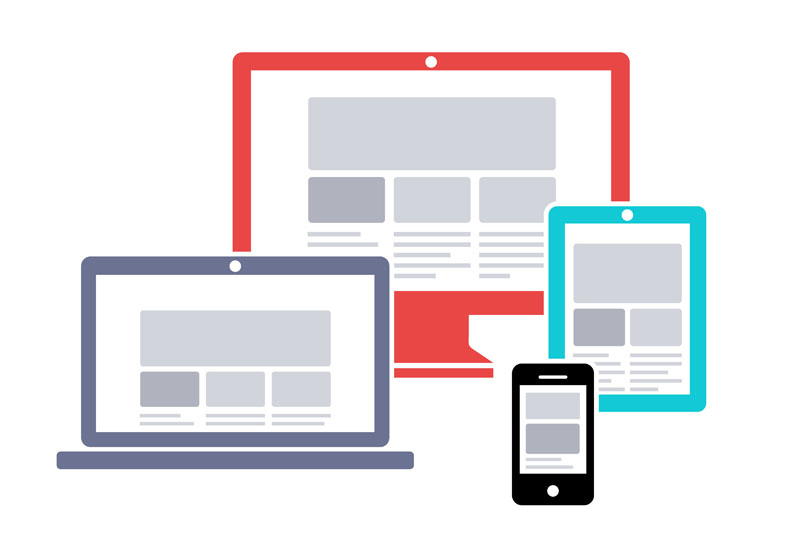 How to Get a WordPress Site Up and Running in 19 Minutes
---
Today our challenge is to create a WordPress website or blog in under 19 minutes. This article will be a step by step guide on how to install WordPress, choose and activate a theme and create your first page.
Step 1 – Purchase a domain and web hosting
This needs to be purchased before we begin, you can purchase a domain here and Web Hosting here.
Step 2 – Install WordPress
There are some great quick ways to install WordPress,  with cPanel there is Softaculous as well as many other scripts that can install WordPress in One Click.
You can access WordPress by logging into cPanel, you will find your cPanel login details in your welcome email, and selecting Softaculous under software/services.

Once you have opened Softaculous you will need to click on "WordPress" which will open the following screen.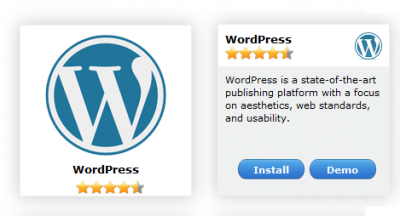 Once you have clicked 'Install' you will need to name your new site, setup an admin password and email address. Once you have done this you click 'Install WordPress'.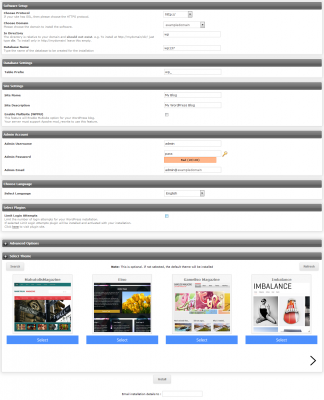 WordPress is now installed.
Step 3 –  You will then need to login to WordPress using your admin username and password:
You can find WordPress by entering your domain eg 'www.mydomainselection.com.au/wp-admin'.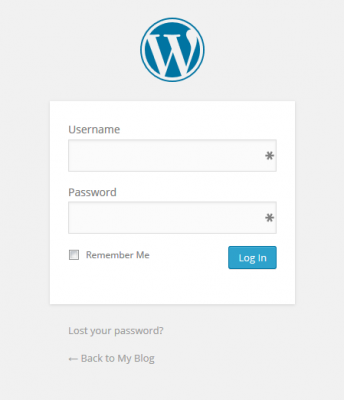 Once you have logged in you will see the dashboard. When WordPress detects it is the first time you have logged in, It will give you a guided walk through of WordPress and will set you some initial tasks to get your site up and running.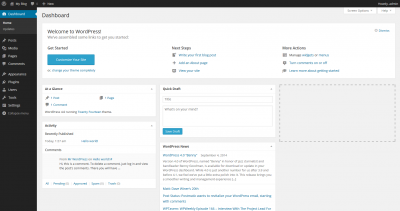 Step 4 – Next Step Install a Theme
Under the appearance Menu, you will see "Themes".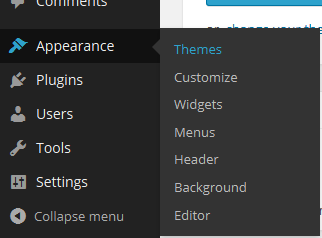 This is where you download and manage your themes, there are thousands of free and paid themes for your site. Top search through the themes click on the 'Install Themes' tab.

In the search box you can search for a particular theme, tag colour or name of a theme and it will search the WordPress Theme database.  Once you have selected a theme you will need to click 'Install'.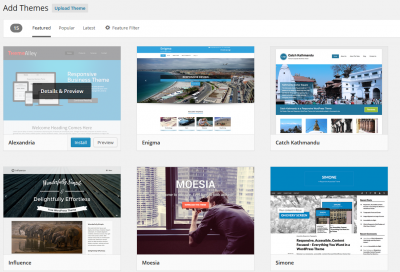 This will now activate the theme on your website.  You will now be able to preview the website you have just built with WordPress. I suggest now you watch some of the great video tutorials on first time users of WordPress that are both free and paid. YouTube has a great selection of videos for first time users of WordPress. View the videos by clicking here.
There is also a paid site which has some fantastic in-depth tutorials on WordPress. The site is Lynda.com. One of the most popular titles is the WordPress Essential Training. Lynda.com writes
WordPress Essential Training shows how to get the most out of the self-hosted version of WordPress and create feature-rich blogs and web sites. 
This will give you a great start!
WordPress is an extremely powerful content management system that power some of the largest websites. The beauty of the WordPress CMS is it is scalable from the largest website right down to a personal blog site.  You can continually enhance your site, add widgets and extend the functionality of your new WordPress site. There are also some great forums and showcases of some beautifully custom designed WordPress sites.  Welovewp.com is a favourite among many and showcases some excellent examples of what can be accomplished with WordPress.