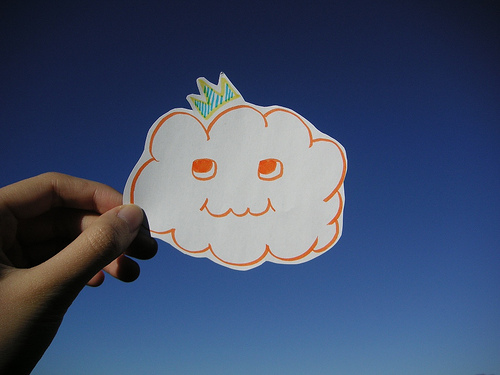 Cloud Reseller Hosting vs Traditional Reseller Hosting
---
We always hear about Cloud Virtual Servers but most people still haven't heard about Cloud Reseller Hosting. So what is it? Well simply put Cloud Reseller Hosting is Reseller Hosting on Cloud infrastructure, you apply the same technology behind Cloud Servers and reap the same benefits.. but is it the way forward and is it right for you?
So what are the differences between Cloud and Traditional Reseller Hosting?
Cloud Reseller Environment
A Cloud Reseller account operates on a redundant environment that includes SAN (Storage Area Network), Server Blades and Network. Your Reseller Account is placed on Virtual Server is optimised to run as a Reseller node and it can float between the entire clustered environment while also being able to scale the CPU, RAM and Disks when needed.
Since a Cloud Reseller account is hosted on a redundant scalable environment you are in a much better position to handle not only the growth of your customers but also run at much less risk of downtime thanks to features like auto failover. Cloud environments are also built with Redundant SAN storage which offers much better performance over a dedicated server thanks to the sheer number of disks and the software that manages the environment.
Traditional Reseller Environment
A traditional Reseller Hosting environment runs on a single dedicated server, there are not redundancies built in other than (and not in all cases) RAID protected hard drives with most Australian hosting providers choosing to use RAD 1 (two disks mirrored) or the preferred RAID 10 (four disks mirrored and striped). Additionally some providers may choose to use dual power supplies which adds a failsafe against power supply failure.

While a dedicated server may be more powerful than a Cloud Server the truth is that performance really comes down to the hosting provider and how they configure and operate their Cloud environment. Traditional Reseller Hosting will cost you less however you do get a lot less, the performance of your account is limited by the dedicated server so run the risk of disk I/O issues, CPU limitations and and of course hours of downtime when there is hardware failure.
Software and Other Considerations
Some people may argue that a Dedicated Server will offer you the best performance however I tend to disagree, yes on  a server to server basis they are more powerful but this doesn't mean that they will perform better. Software vendors such as cPanel are putting out VPS optimised versions of their software and other providers are following suit. If your hosting provider understands the limitations of their environment and configures their servers accordingly you will in a much better position than if you were on a single server.
Which is right for you?
There are a number of considerations when deciding which solution is right for you however I believe the most important factor comes down to how much downtime you believe your customers will accept when there are issues. A Cloud environment will offer you better uptime over traditional hosting and with the added benefit of better performance. If you're worried about cost consider that Cloud Reseller Hosting packages aren't that much more than  your traditional plans and personally I would sleep better at night knowing that my business is running on enterprise grade, state of the art fully redundant infrastructure.

Hosting Options & Info
VPS
Web Solutions & Services
---