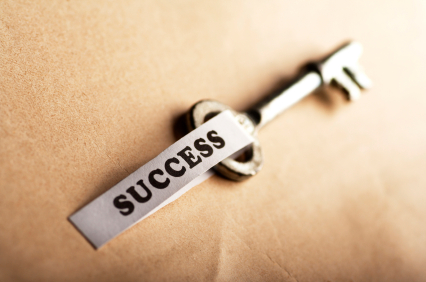 How to Purchase That Domain You Have Always Wanted
---
With more and more aussie businesses getting online these days we are beginning to see less and less availability of premium domain names. The .com domain name market has long been considered full with a premium domain name "onlinejobs.com" setting you back in excess of 6 figures.
We are now finding a situation here in australia where there are domain speculators snapping up the best domains and with the regulations being relaxed by the AUDA (the .com.au domain authority) it has enables these speculators to acquire more and more domain names.
There are ways you can purchase that premium domain name and below will tell you how;
Check to see if it is registered
This is the first step you need to see if the domain is registered, if it is not this is going to be the cheapest way you will get access to your chosen domain. If it is not registered you can pickup the domain for sometimes as little as $60 for 2 years.
If the Name is registered
Whois Search
If you check and you see the domain name is registered you have a few options. You can perform a Whois search on the domain via Ausregistry, this will usually enable you to see some contact details (email) which you can use to contact the owner and see whether he/she is willing to sell the domain. This can sometimes reap great benefits if it is a premium domain and you can offer a small amount to secure it.
Backorder a Domain
There are a number of domain backorder services out there that will continually monitor your chosen domains and then the moment they become available, either by the owner forgetting to renew the domain or simply closing their business, the domain backorder robot will register that domain for you. This gives you peace of mind that they will continually monitor the domain and let you knoiw when it becomes available. There are no guarantees as there are a number of domain backorder services and multiple people could be "backordering" the same domains.
Dropping Domains Auctions
You can also try and snag your premium domain via one of the many domain auction companies that exist in australia. It has become a very lucrative business for the domain registrars to auction  domains that have just became available through businesses chosing not to renew their domains. Each day AUDA (the .com.au domain authority) produces a list (found here) of the domains that are expiring that day.  These auction companies then list them on their site and people will bid for them. The auction companiesa are generally registrars themselves and can put a domain buy order in the millisecond the domain becomes available on the open market. You would not be able to register it quicker than these companies as they have a direct link to AUDA to register these domains. There are a few companies that list the names but only one company can evert win as there is only ever one domain name.
There has been some unbelievable prices paid via this auction system, recently one of the domains that someone did not renew was fathersday.com.au it eventually went for $4101 on one of the auction sites. Probably not a bad investment coming into fathers day this year. But it is still a big difference from the $60/2 years registration fee for the domain.
Domain Name Forums
There are some great domain name forums which have their own marketplaces, you can often find some of the best domain names listed in these marketplaces at very reasonable rates. You can also talk to people who are passionate about domains and they can give you some ideas about what names you should register for your business.
Final Points
Remember when picking a domain name it needs to be a name that is easily remembered, as short as possible, describes your business instantly and has your keywords in it (if possible).
A great tool to check and see how much search volume a particular keyword is receiving in google is the Google Keyword tool this can tell you what keywords people are searching and try and include them in your chosen domain.
Happy domain name hunting and feel free to ask any questions below you may have on domains and I will try and answer them for you.

Hosting Options & Info
VPS
Web Solutions & Services
---