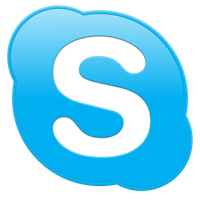 Why We Migrated to Skype from Windows Live Messenger
---
It has been recently confirmed that Microsoft will be retiring it's Windows Live Messenger (formerly MSN Messenger) IM software, as reported by Neowin. It will be replaced by Skype which was purchased by Microsoft in May 2011.
This event also coincides with the release of Skype 6.
The Crucial team recently migrated away from using Windows Live Messenger in favour of Skype for our instant messenger requirements.
In this blog post, I will explain why we migrated and look at how things are going so far.
 Why change IM client? 
There were a couple of core reasons why we decided to migrate away,
Too many clients causing compatibility issues
Connectivity issues
Across our Team we have our Support Team who operate Linux based workstations, and the rest of the Crucial Team primarily operate Windows based laptops and workstations. As a result there was a mix of IM clients being used to connect to the Windows Live (MSN) IM network.
Just prior to migrating we were using the following clients across our team,
We were hit with some of the following issues or symptoms,
People not showing as online although they were (This was usually an issue between Pidgin and Windows Live Messenger client).
Not being able to add new staff properly or easily when done from different clients.
Messages not arriving when communicating between different clients.
Connectivity issues from clients (Sometimes pidgin would not connect, nor trillian.)
Pidgin crashes
Trillian "disconnecting" from Messenger network though saying connected.
All the above issues were causing some serious disruptions to our communication and given how simple it should be, this was not deal.
What other IM options are out there?
A survey was shot out to our team for feedback on what alternative chat clients people could suggest.  The final list was as follows,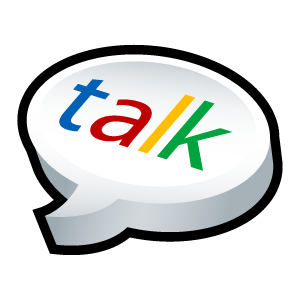 Google Chat 
GChat was a good free alternative given it could be connected to via web browser (Gmail), windows im client and mobile support.
However it did not have a linux client, which meant our Support Team would need to connect via pidgin again. Which we were aiming to avoid, so we did not go with this option.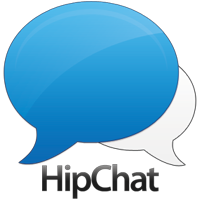 HipChat
HipChat is a paid service, however it is run by Atlassian whom we are big fans of here at Crucial. Being a big user and lover of their Jira and Confluence products, we were exciting about HipChat's offering. However given the short time frame we wanted to migrate in, using an unknown system would require testing etc. So we parked this for the future.
Some benefits of HipChat is it has a windows, linux and mac client (via AdobeAIR) along with a browser client, and mobile support.

Jabber / Openfire
One suggestion was to fire up our our Jabber server and host it internally. Some of the team had worked with an open source jabber server solution called "OpenFire". This basically puts a nice gui control panel around the jabber protocol.
To connect to the jabber service, you can use any jabber supporting client, or their own one called Spark.
We ruled this out, as we want to focus our time on our customers, not running a jabber server. Though the idea of connecting Openfire up with our VOIP system was tempting.
The Spark client supports both windows and linux.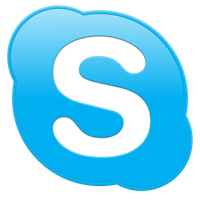 Skype
A large majority of our staff already used Skype for video conference and voice chat. This was a free option, and easily available. There is both a linux, mac and windows, making it a great option for our team.
We decided this was our best option, and got the Support Team to trial the linux client, and the rest of the team to trial the windows client.
It was put to the vote, and Skype was selected as a suitable replacement.
How did we migrate?
The migration progress was fairly simple. We went for an overlap approach. The process went something like this.
Set a policy on using skype.
Set documentation on how to install, sign up, add contacts and use skype.
Once all staff had created a skype account and installed the software, we set an overlap period of 2 weeks. So both IM clients were ran at the same time.
After the 2 weeks we had no reports of issues with skype, so the team ceased using Windows Live messenger or similar client.
Added the process to our new staff entry process.
Conclusion
Getting everyone migrated over was a painless process, the only main issue was the adding of all the staff contacts each time a new member signed up. Skype did not have a great way to add a mass list of clients. You could export and import contacts, but that did not authorise you to see those people online.
The only other issue we faced was some staff members already had their own skype accounts for personal use and wished to continue using them. Thankfully Skype supports running their client twice as seen in their support documentation.
After 3 months of running on Skype, we are no longer getting the same complaints or issues as explained earlier. So this was a successful migration.

Hosting Options & Info
VPS
Web Solutions & Services
---