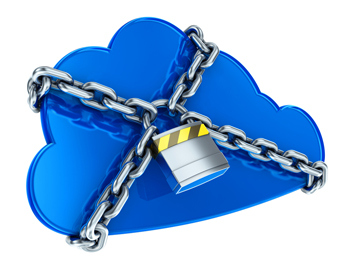 Guide to Choosing the Right Cloud Provider
---
If you choosing a cloud infrastructure provider for the first time it can be quite a daunting task! Putting your companies data into the cloud can either reap many rewards (such as cost savings, reduced complexity, etc) or could cause a lot of headaches (such as extended outages, data loss, added complexity, etc) so making the right decision the first time is a must.
Age
There are plenty of new kids on the block in Cloud Computing, while some of the services may have great prospects – nothing beats a few years trading history and proven track record.
Data Sovereignty
Understand where your data is being stored, is it being stored in your local jurisdiction? Does the cloud provider have a head office in a different country to your local jurisdiction?
If your data is stored outside your local jurisdiction it could be subject to the local laws, and other governments gaining access to your data. The same applies if you use a cloud computing provider which is owned outside your jurisdiction but stores your data locally in your jurisdiction. For example if a US based company has a cloud running in Australia, they can be covered by US jurisdiction.
Performance
Not all clouds are equal, and one of the more common issues with moving into a cloud environment is performance issues. Make sure the cloud provider you select can deliver the performance you require without bankrupting you at the same time.
Can the cloud computing provider scale on demand to meet your performance requirements quickly, at a reasonable cost, and without changes to your existing application?
Physical Security
Is your data going to be stored in someone's back garden? You are best selecting a company who using a reputable and reliable data center with an excellent track record. Physical security such as a private cage or suite are a plus as well.
Ask for a tour of the datacenter if you have concerns about the security, and while there check the physical security of the facility.
Ease of Use, Flexibility, & Scalability
Cloud hosting is meant to simplify the way you handle you
Some other things to think about are:r IT, by reducing costs and complexity. Selecting the most technically advanced cloud provider may not suit you best, select something that suits you're needs best. Does it take a rocket scientist to use their services?
Do they have a commitment to adding new features and building upon their product?
How long will it take you to get your application up and running?
How quickly and easily can you scale your service?
Track History
Cloud outages are becoming very common news these days, so when selecting a cloud hosting company make you sure check their track record. Have they had many outages? How was their communication during their outages?
Underlying Infrastructure & Service Availability
The underlying infrastructure and technology running any cloud has a significant impact on performance, uptime, and ease of use. Any half decent cloud provider should have at minimum the following features:
Redundant network, with multiple carriers
High availability options
SAN based shared storage (and no home grown SANs, avoid companies who use home grown SANs as there are countless horror stories. It may be cheaper to build and provision storage, but the results can be catastrophic. Speak to the cloud provider and understand the underlying storage, and ensure it's a solid reputable platform)
Strong SLAs on all aspects of the product, make sure you check what's actually covered. Many times only parts of the infrastructure are covered, and not others.
Support
Some cloud computing providers provide a completely hands off service, while others provide more of a hands on service and have support options if you need assistance. It never hurts to have a technical support team available to assist you during times of need.
Cost, Contracts, & Vendor Lock In:
Some last thoughts on selecting a provider:
Are you going to be locked into using the single cloud provider due to proprietary APIs? Many clouds are popping up that use standardised APIs, and you no longer have to rely on a single provider!
It may sound basic, but always check that you aren't getting locked into any long term contract.
Due to the complexity of some clouds, figuring out what you will actually end up paying can be a difficult process. Understanding this is critical to keeping your budget in order – or select a provider with a simple pricing structure!
.
Hosting Options & Info
VPS
Web Solutions & Services
---