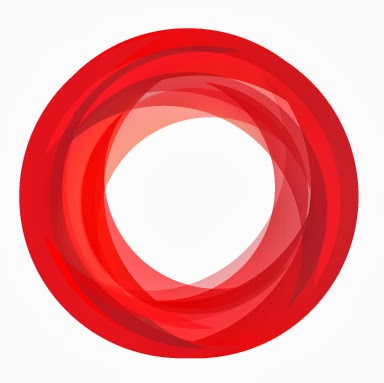 Keep Moving And You Will Reach Your Goals
---
I'm always looking for new challenges and opportunities to not only improve myself but set new standards, I do this because I believe that like it or not change is the one constant in life and it's easier to focus your energy on flowing with it rather than against it, wouldn't you agree?
One of the bigger challenges I set for myself to run a marathon distance before I was 30 which happens to be in just over a month and I'm very happy to say that I not only achieved my goal but I stepped up and completed the 50klm Hong Kong trail on the 15th of June which is classified as an Ultra trail marathon.
I've been running for about 8 months with the furthest distance 23klms on road which while is a decent run it was well short of what I needed to do to achieve my goal. My preparation began 6 weeks before the run and I made major changes to my diet along with my running which had to include a lot more trails and hills. For those who don't run trail running is technical and involves a lot hills/mountains and rough terrain unlike road where you are able to just focus on technique and one foot in front of the other.
The day started at 5am when myself and my running partner Will got up for breakfast and to get ready to leave. We knew the run would take around 6 ½ hours so our provisions included nutrition bars and 3 ½ litres of water so our Camelbacks weighed in at around 5kgs. Hong Kong had been experiences constant rain for a couple days prior to arriving  and this morning was no different. We arrived at the peak around 6am and it was pouring with rain.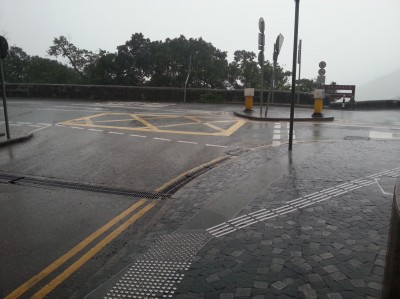 There are markers every 500mtrs on the trail, at first they are lovely to see but  as the day goes on you start to cringe every time you see one….  The thought "Only another 500mtrs?" is a tough one to push aside.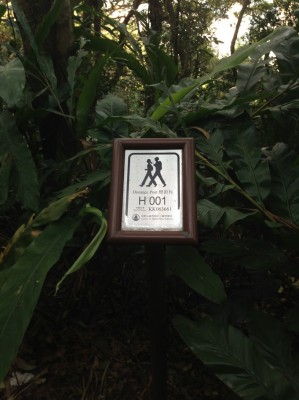 The majority of the tral was flooded or mud, this made the run a lot more technical and more challenging but that's what we went there for!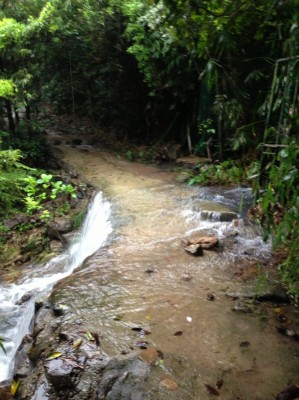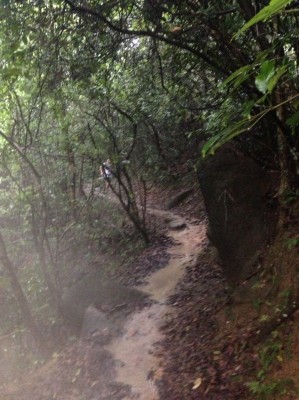 We had a break at the 25klm mark to top up our water at continued along the second half of the trail. Due to the weather we didn't get to enjoy the view from the top of the mountains but the cloud cover made for an incredible vibe.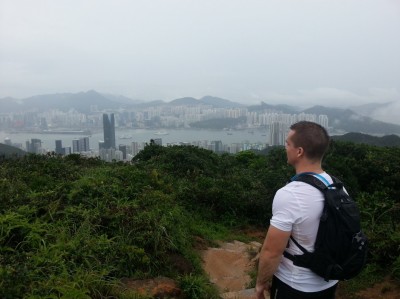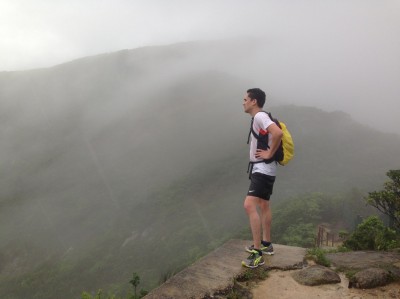 After picking up an injury in my left knee around the 42klm mark just before we started accending a mountain named Dragon's back. The pain was extraordinary whenever I was descending so I had to change my focus to completing the 50klms rather than meeting our desired time, we ended up finishing in around 8 1/2 hours which I'm still very happy about.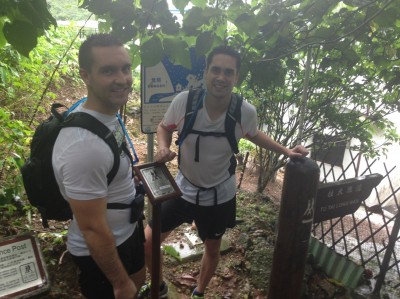 I learned a lot about my running techniques, how I can prepare better and most importantly about myself during this challenge. I'm not just physically stronger but mentally I'm a new person, I confirmed that no challenge is too big and the most important thing in life is just to keep moving forward no matter how hard things get.