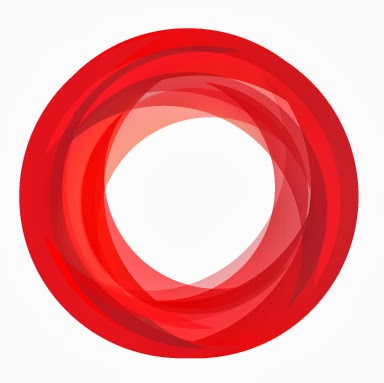 Mission Control for your eCommerce Site
---
We have recently have had a few additions here in the office at Crucial. We have had a new team member join us,  Marie. We also had the return of Vikram to our technical support team. Which is great to have new people around the office. But new team members are not the only thing we have added to the office. We have also added this Samsung's MD230X6 , Samsung's six-monitor array.
This setup was purchased for gaming, but the analytics nerd in me got to the thinking of all the other uses for this setup, maybe I could start day trading and be the next "Wolf of wall street" ( coming soon) or I could maybe start learning to fly with flight simulator and get me into one of these when they launch The Icon A5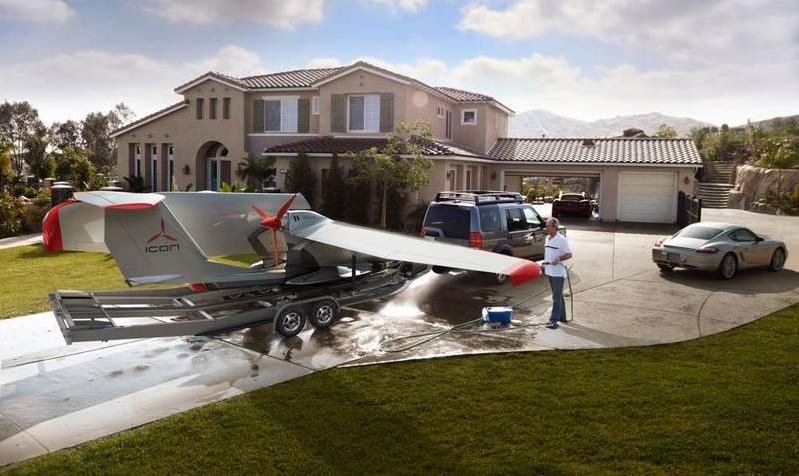 But until then, I thought there might be a better use for these screens or at least a more practical application.  I thought a really great use for the screens would be for a really large eCommerce store. I remember last year in the midst of the click frenzy sales. I remember seeing in Click frenzy mission control they were using Google analytics real time monitoring to track how many users they had on their site.  it got me to thinking if I was a large eCommerce store and I was having a really large sale and I wanted to be able to track and manage my sales from one group of screens how would I do it. I wanted to have a setup that captured all the data of my sale in as close to real time as possible. I got to thinking what tools I would use to monitor and track my sale and how I could use this new six screens we just had.
So here would be my ultimate six screen setup for monitoring my eCommerce store.
Monitor 1  – Google Analytics Real-time Overview Dashboard from Dan Barker ( get it direct here from Dan)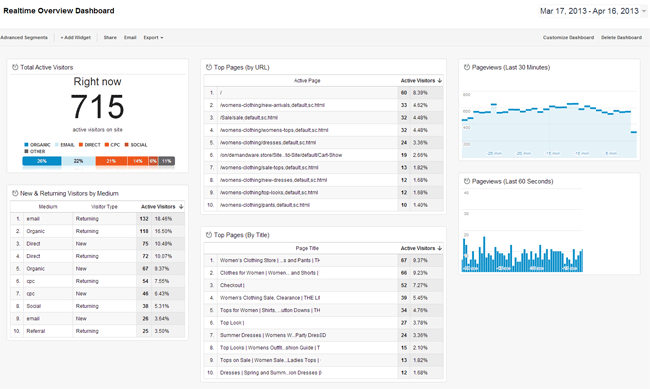 This 'Realtime Overview' dashboard covers:
Total Active Visitors (with % breakdown by medium)
New vs Returning Visitors (broken down by medium)
Top Active Pages (by URL)
Top Active Pages (by Title)
Pageviews (Last 30 Minutes)
Pageviews (Last 60 Seconds)
Monitor 2 -Google Analytics Realtime Channel Dashboard from Dan Barker ( get it direct here from Dan)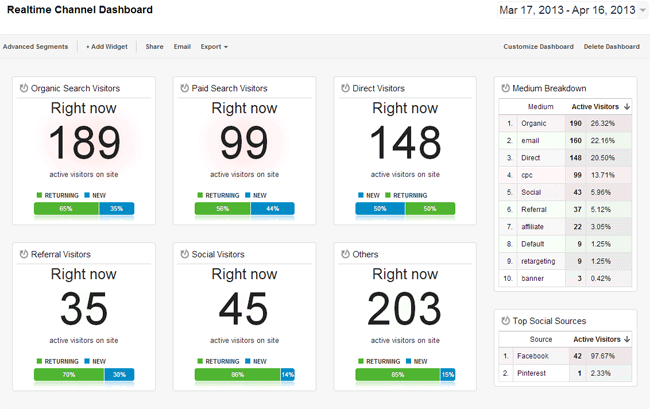 The 'Channel' dashboard covers:
Organic Search Visitors
Paid Search Visitors
Direct Visitors
Referral Visitors
Social Visitors
'Other' Visitors
Medium Breakdown (top 10)
Social Source Breakdown
Monitor 3 – Google Analytics Realtime Geographic Dashboard from Dan Barker ( get it direct here from Dan)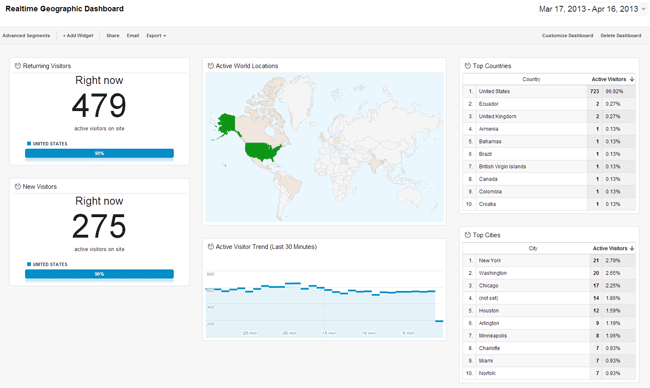 The 'Geographic' dashboard covers:
Returning visitors currently on the site
New visitors currently on the site
Visual breakdown by country
Trendline of activity on the site over the last 30 minutes
Top 10 Countries with current active visitors
Top 10 Cities with current active visitors
Summary Top 3 screens
These three screens would be the base of my real-time analytics reporting from Google Analytics. These may look like very complicated reports, but Dan has made it really easy with a one click add to your Google analytics. Really super easy to get setup. Took me all of about 3 mins to add the 3 reports.   I took them for a spin with one of my sites and all works well. They are reporting realtime and showing some great insights.  He has a total of 6 different real time reports you can add so make sure you have a look at them all. There is also another site called Dashboard Junkies which have some great custom dashboards for eCommerce sites, seo professionals and designers. The best part about all this, is that they are mainly provided for free! Google analytics is free as well so we are doing well. Real-time monitoring so far for $0
Now on to my other 3 screens I would setup. These screens will be mainly used for interacting with my eCommerce store, social media feeds and keeping an eye on my server infrastructure.
Monitor 4 – Hootsuite Social Media Monitoring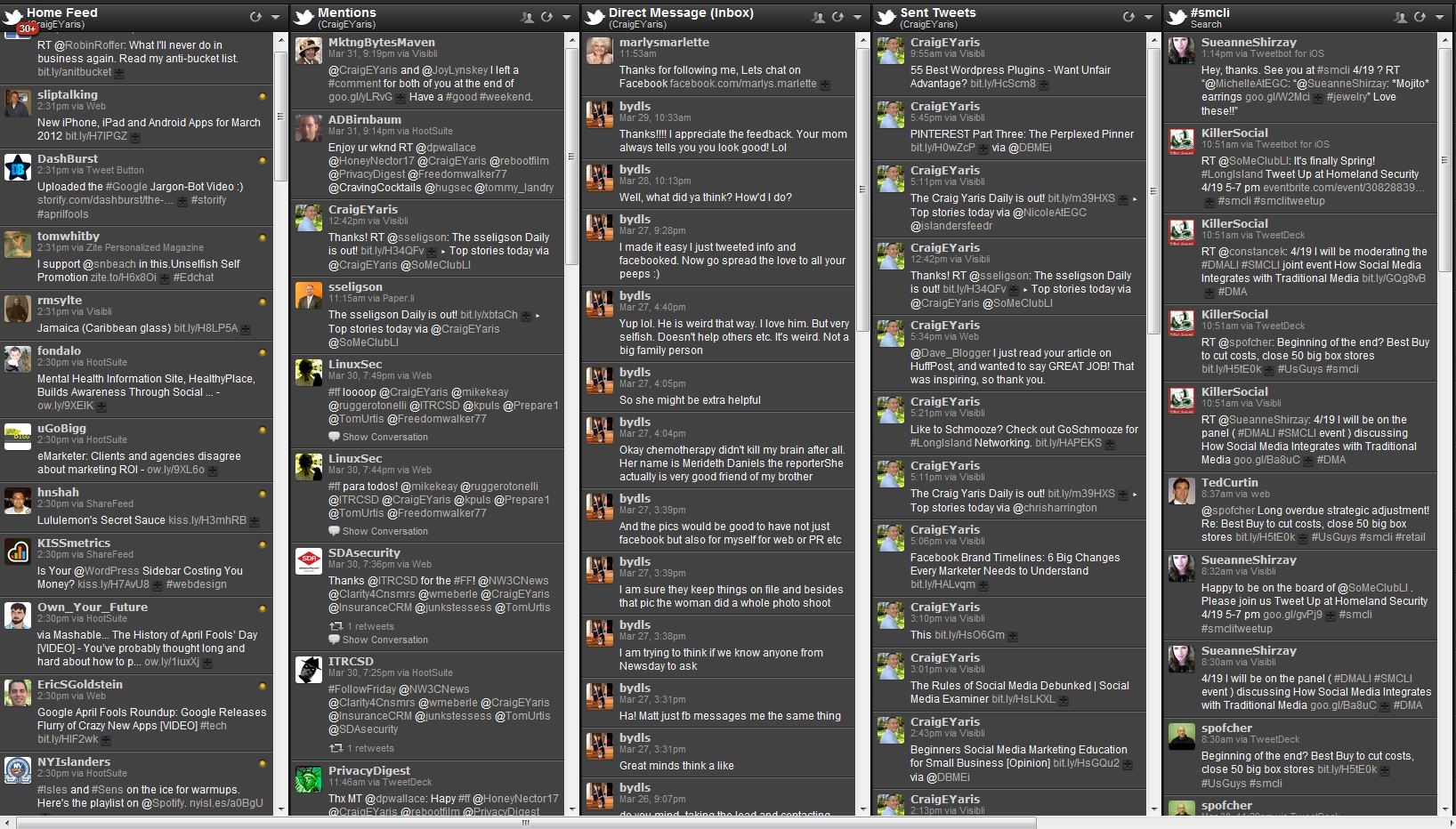 Hootsuite allows you to monitor all your social media feeds in one place, it looks cool and is really efficient at keeping track of your sites social media channels.  You can also setup "realtime" searches for brand mentions, sales mentions, url mentions any time someone mentions your brand in their tweets posts etc. You can track twitter, Facebook, Google+,LinkedIn, foursquare, wordpress.com and myspace. If you are not using hootsuite you should really start as it is a really efficient tool.
Monitor 5 – Sanity check  – My sites backend admin control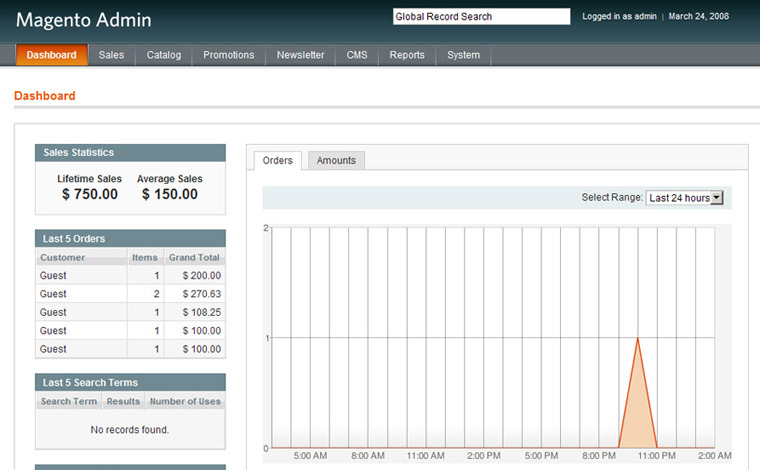 I would use this screen to login to my admin control panel for my eCommerce cart. I like to use Magento for eCommerce so I would be logged into Magento backend, watching all the orders roll on in!
Monitor 6 – Cacti Server Monitoring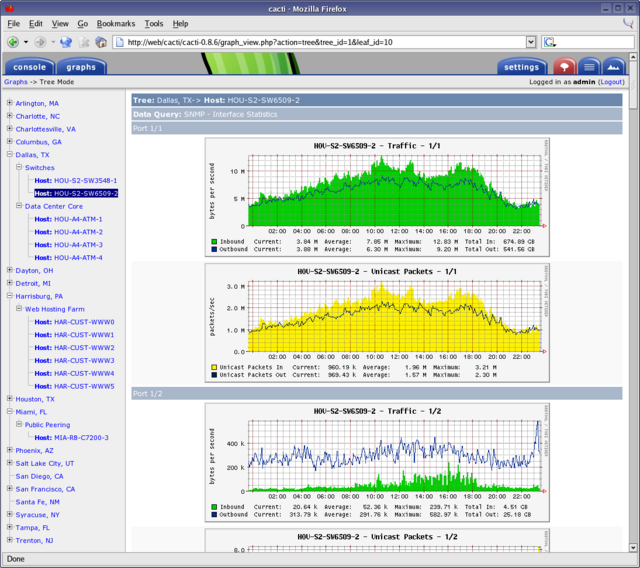 All good hosts, should provide some type of monitoring of your server infrastructure. I know here we use Cacti for all our high traffic clusters. Cacti graphing allows you to monitor all the servers that are hosting your eCommerce store. With high traffic stores that would need this type of real time monitoring , they are not normally hosted on the one server. They use a small cluster of servers with each server acting in a different function. For example web servers, database servers and load balancing servers. They can all be tracked in one place with the use of Cacti graphs. You can also check the health of these servers as they are polled every 60 seconds to make sure that RAM,CPU disk IO etc are within comfortable ranges. The main issue normally is how many concurrent users are on your site. So when you see your Google analytics dashboard creating north of 1000 concurrent users, it might be a signal you need to bump up the resources on some of your servers.
Conclusion
I am lucky here at crucial I get to work on some amazing high traffic clusters, in the past I have worked on clusters for companies like 7/11,  wittner shoes, acer computers, sambag and many more. I hope this article has helped any online manager, eCommerce manager or site admin that might need to have a command centre built for when they have a major sale.
If you have any questions on the setup of each of these screens let me know, I would be more than happy to go into further detail with you.