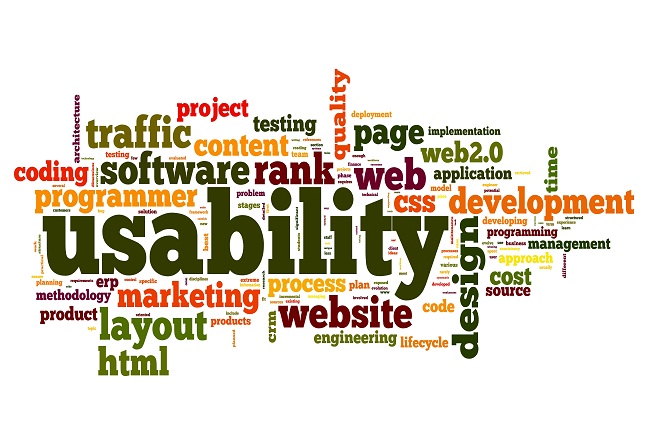 9 Must Haves of Site Usability
---
The usability of your site should never be underestimated, with more and more sites coming online every day you need to make sure users stay on your site and don't go to your competitions site. Usability is key to ensuring your users stay on your site, and spend more time on there.
In a recent Forrester Research Survey it was found: "It's just too easy to move on to the next site if the relevant information cannot be displayed in an instant. Customers today simply expect information to be readily available at all times, on all devices." and "It is increasingly important that businesses deliver a simple and consistent, positive experience to shoppers." If businesses don't do this, they risk losing the customer to one of the many other competitors out there.
In this article I've put together the basics to getting started with your site's usability.
The 9 Steps Are:
1. Your website must not take more than 3 seconds to load.
I've gone into detail about this in a previous blog post, you will loose visitors if your website doesn't load quickly. Forrester Research found that 40 percent of shoppers will wait no more than 3 seconds before abandoning a retail or travel site.
2. The purpose of your site and your call to actions should be clear.
When a user arrives at your site they should be able to tell what the purpose of your site is and what they should do next (call to action). Without these the user doesn't know what reasons they should remain on the site, and what they should do next.
3. Your Unique Value Proposition (UVP) should be clear and visible.
Your UVP is what sets you apart from everyone else, and users should know as soon as they hit your site why they should continue browsing your site instead of going elsewhere.
4. Your site's logo should be clear and easy to see, and must link to the home page of your site.
This is your brand, and it should be visible and clear. The standard location to put your logo is in the top left corner of your site.
5. Your About Us, Contact Us, and Home links are easy to find.
These are common pages your visitors will want to see, and you don't want to make it difficult for them to find them.
6. Make sure you have a custom 404 error page for broken links on your site.
This works by changing the default error pages if a user visits a page which doesn't exist on your site. You can check an example of what we do on our site here: https://www.crucial.com.au/thispagedoesntexist
This helps users to find the page they are looking for.
7. Your title tags, meta descriptions, and URLs should be clear and descriptive.
These not only help your users to understand where they are and where they need to go, they also help greatly with your search engine rankings and are a must!
8. Cross Browser Compatibility
Your website should be compatible on all the major browsers, if a user comes to your site and can't view or navigate the site because your site has issues in that browser – chances are you will loose that visitor.
You can see what percentage of the net uses which browser here: http://www.netmarketshare.com/
9. Text should be easy to read on every page
The size, font, and contrast of text against the background should all be taken into consideration to ensure the user can easily read the text on the site.
This is just getting started on what you can do, next you should take a look as to what visitors are actually doing on your site. There are a number of pieces of software which allow you to gather information about what users are doing on your site, how long they spend on each page, where they scroll to, where they place their mouse, and a whole lot of other information. This is a fairly large topic, so I'll be dedicating a whole blog post to this soon.