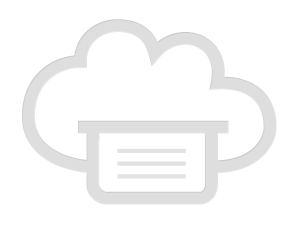 Cloud Printing + Evernote on Android = WIN!
---
I recently had a need to print one of my Evernote note's from my Samsung S3 android mobile device. At that time, I had no idea how to achieve that, so I ended up waiting, and doing it from my work PC (Windows!). However recently I remembered that problem and wanted to figure out how to solve it.
After a little bit of research I came across the following solution.
Google Cloud Print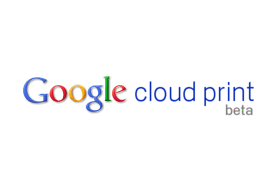 Google Print integrates with your printer in two ways.
A printer is "Google Cloud Print Ready"
You have a physical printer connected to a computer with Google Chrome and Internet connectivity. Google calls it a "Classic Printer".
In my case I had to add a classic printer to the Google Cloud Print.
This is done by the following instructions,
Open Google Chrome.
Goto the Settings in menu.
Click the "Show advanced settings" link.
Scroll down to the "Google Cloud Print" section
Click the "Sign in to Google Cloud Print"
A new window will pop up and ask you to login.
Once logged in you should see a button to "Add printer(s)"
Then you will be able to choose your printer(s) from a list. (I chose the network printer that my PC is connected with here in the office).
Finally you should see a confirmation that Google Cloud Print has been enabled.

The next step is to get the Google Cloud Print application installed on my Android phone. This was as easy as going to the Google Play store and searching Google Cloud Print, then installing the app!
Please note, I used the same Google Account for my Google Cloud Printer (Chrome) and my Google Play account / Android gmail account, that way things just linked up automatically.
Now you can load up Evernote on your phone.
In the case of my Android based phone, look for the "Share" logo button at the bottom of the note you wish to print.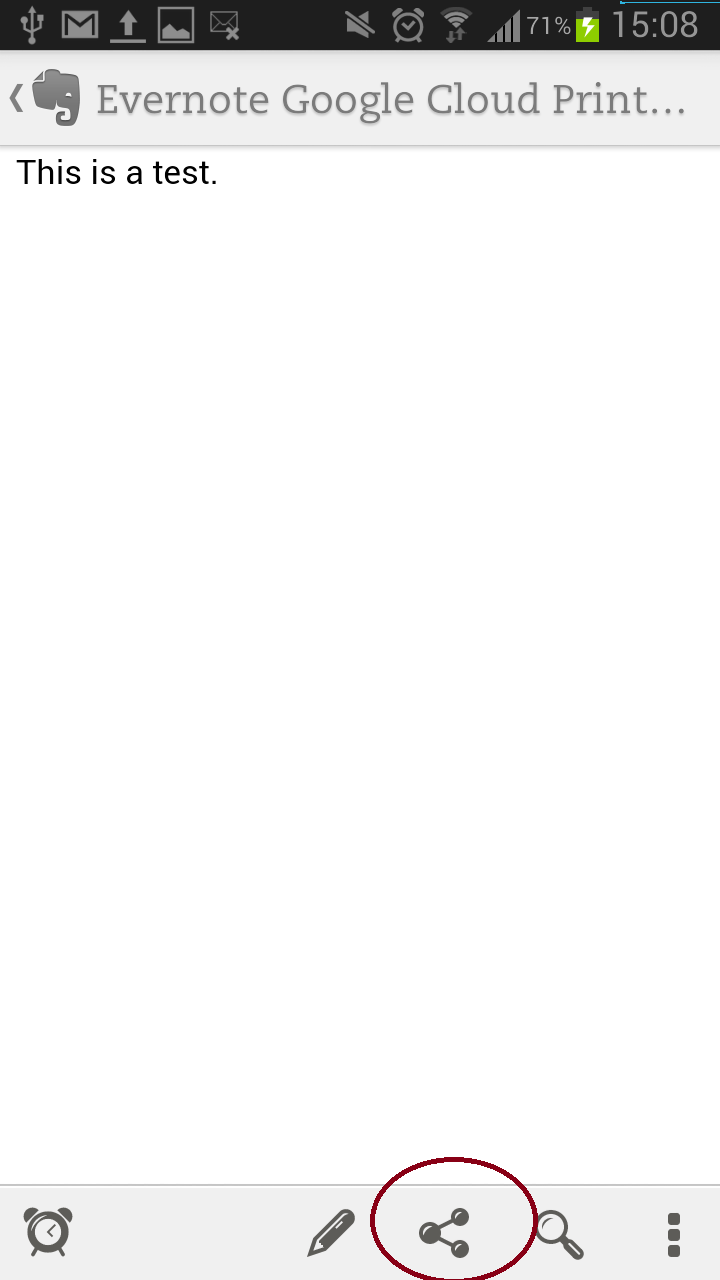 Now you will be presented with a list of possible applications you can share your note with. Look for Google Cloud Print.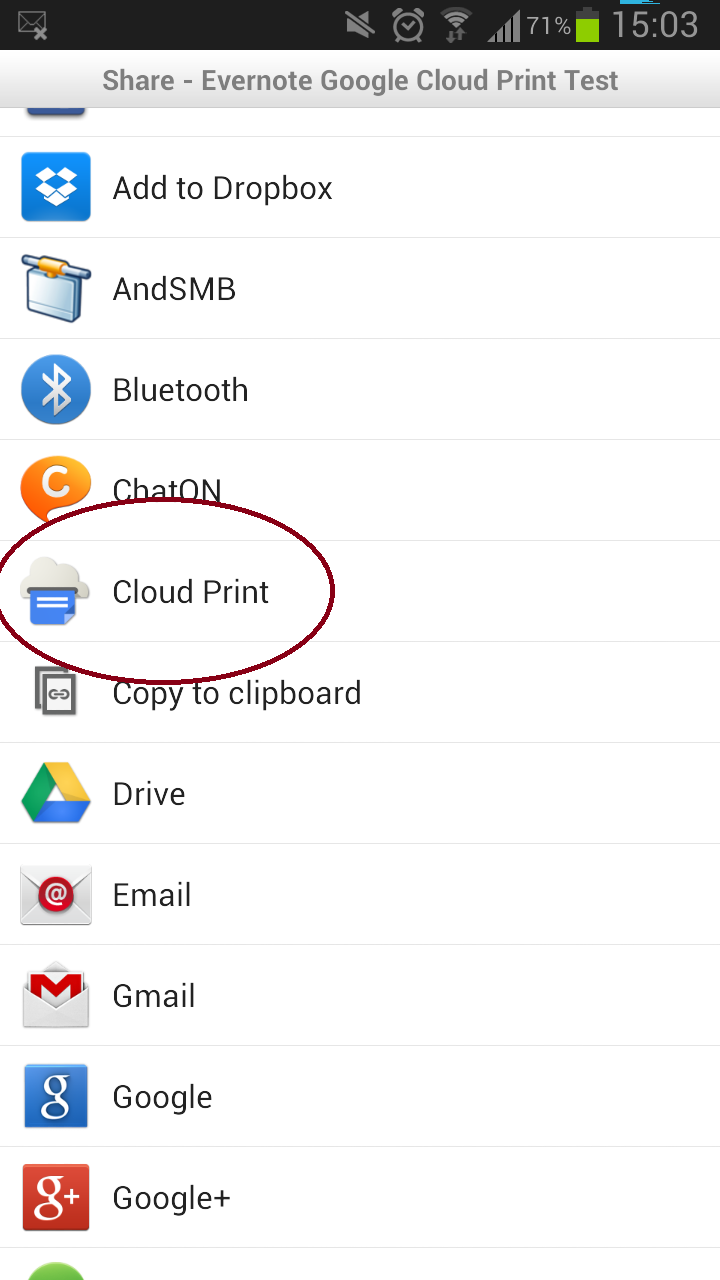 A new window will then popup asking which printer you want to print too, choose one of the printers you just added to Google Cloud Print.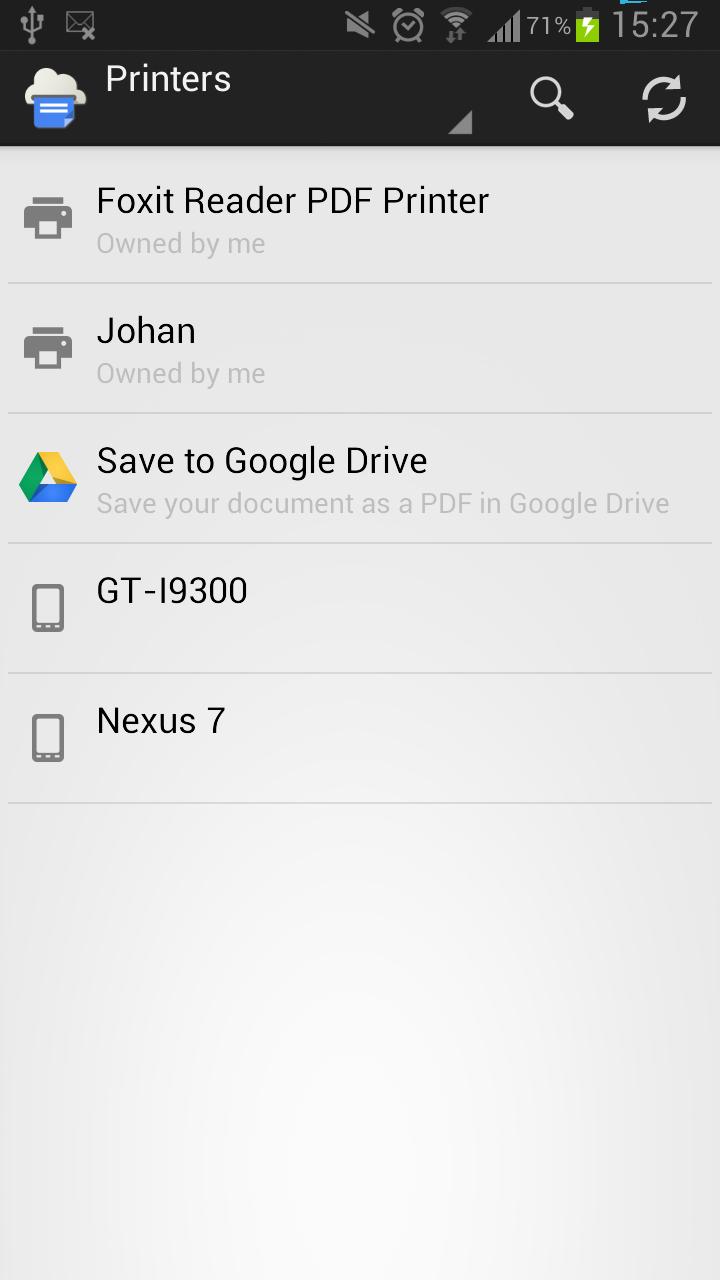 You will then get asked some printing information. Defaults should work fine in most cases. Click the right arrow (as circled in red in picture below).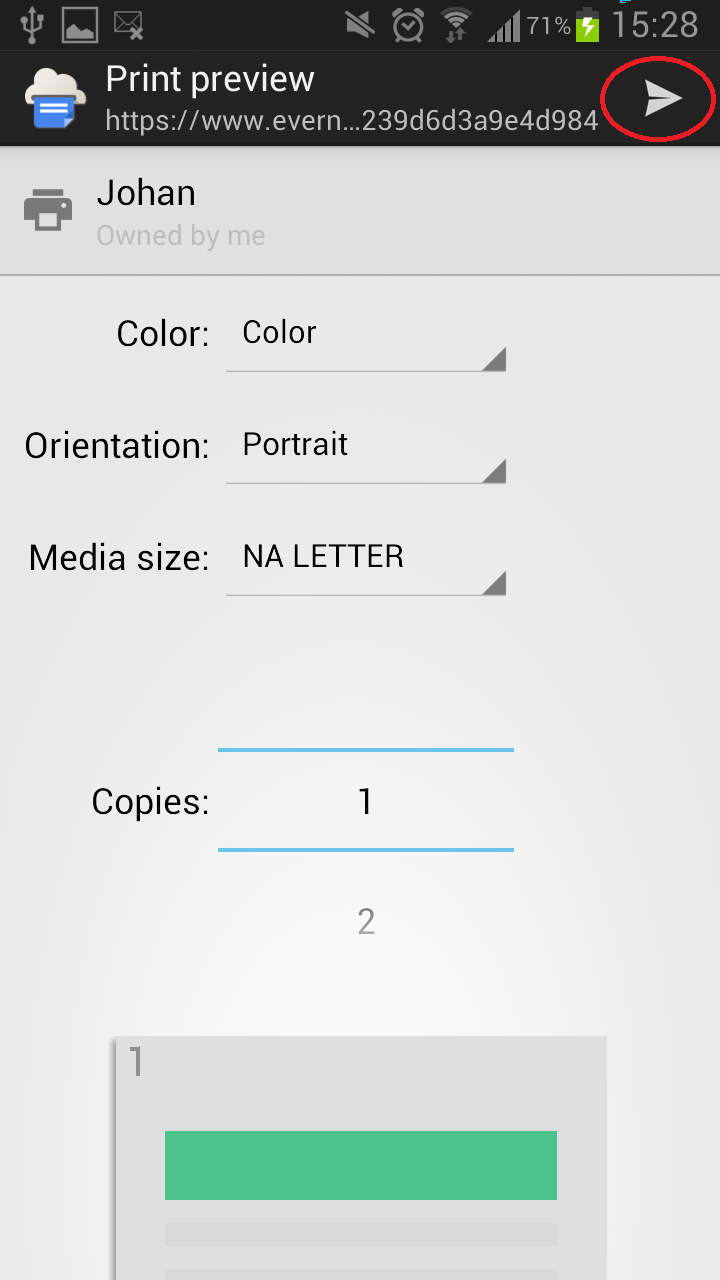 It will upload, then let you know its send it to print!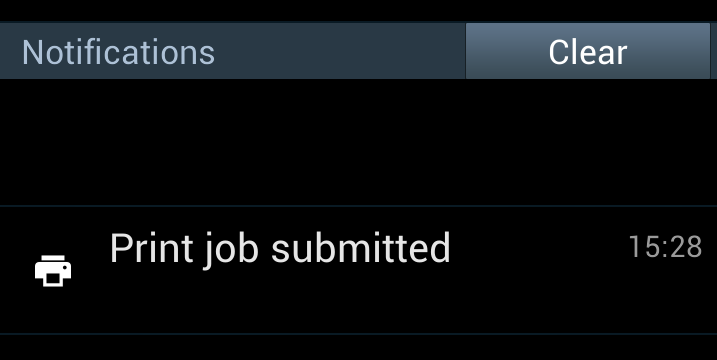 Success!
Some things to be aware of,
If the computer that is connected to the printer is off, this will not work. 

This will use mobile data if you are not connected to wireless. So be mindful of file size.
The solution is in beta. Like all Google ideas, they can stay around for awhile, only to be pulled away if not loved. So give it a go!
Useful Links relating to Google Cloud Print,
If you know of any other great ways to use Google Cloud Print, let us know!