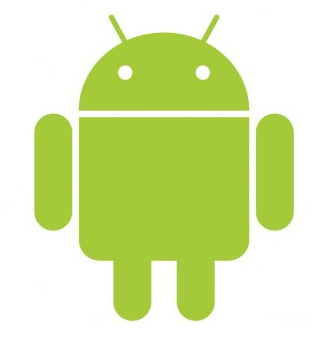 Samsung Galaxy S4 Google Play Edition
---
If you haven't gathered from the above mathematical formula, Samsung Galaxy S4 and Android is a winning combination. A few from our team (including myself)  use the Samsung Galaxy S3 for our work / personal mobile phones and there is much love for the Android and Samsung combination.
So when Samsung announced the Galaxy S4 we were super excited!
However this is just the tip of the iceberg though, recently one of our team members brought to my attention that in the US, Samsung has teamed up with Google and released a special edition of the S4, called the Samsung Galaxy S4 Google Play edition.
What's the difference?
The key difference between the Google Play edition and a normal edition is that the Google Play edition comes with stock or standard version of the Android mobile operating system. A normal edition comes with Android modified and bundled with numerous Samsung software.
An example on what is included by Samsung,
TouchWiz menu interface. That menu with all the icons, that you can slide with your finger, that is actually a menu app provided by Samsung.
Power Saving mode. That is an app provided by Samsung.
Samsung Tasks
Samsung Calendar
Samsung Sync
SmartStay
There are a lot of other tweaks and features added in by Samsung.
Isn't more features better?
This is just my opinion but I prefer Android in its original state, rather than having it heavily modified by Samsung's additional software. Further some would argue (and I agree) that the additional software causes performance issues over time once the phone begins to get used more. You may see some users refer to the Samsung version of Android as bloatware, as in the additional software Samsung added has bloated the phone, causing it to be sluggish.
If you like or use any of the features Samsung specifically offer then the normal S4 is for you, but if you are like me and prefer the base original android then this Google Play edition is worth getting excited about.
Is that the only benefit?
An added bonus of using the unmodified Android is that you can get the latest Android updates as soon as Google releases them. This is a major bonus for the Android fans out there. One of my major gripes (I am not the only one if you search the web) is that Samsung take months to release their version of the newest Android version.
For example currently the Samsung S3 is running Android 4.1.2. Android 4.2.2 was released early in the year, so it has been 6 months with no roll out. Further it's taken so long that now Android has a new released already, version 4.3.
So the rumour mill is running hot that Samsung will be skipping 4.2.2 to now re-focus their efforts on getting the 4.3 release out. If you were on a original Android platform, you would already have 4.3 installed!
To make matter's a little more frustrating, Android 4.4 has been announced (not released) and is in development.
Where can I get this Google Play edition?
Well, here is the bad news, you can't if you are in Australia. The Google Play edition has not been released in AU yet, from my understanding it has only been released in the US.
Now you might be wondering if you can just buy it in the US and import it in, the answer to that question would be no. The reason for that is that the S4 Google Play edition does not support the 4G network we run here in AU, but it does in the US (has to do with different frequency support).
At this stage there is no indication, rumour or otherwise that the Google Play edition will be coming to AU.