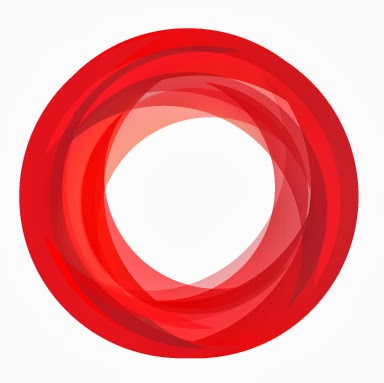 Congratulations to our winners! Read their great stories!
---
We would like to thank all of our winners of our Crucial 10th birthday celebration. We wouldn't be here without our wonderful customers. As part of winning the Crucial 10th Birthday prizes we also asked a short questionnaire of our winners. The details are below, please have a read through these customers stories they are doing great things and we are proud to help support that growth.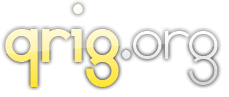 Contact person: Dean Stalker
Business name: QRIG.org
What my 'business' does: Queensland Railways Interest Group is a community dedicated to the preservation and presentation of railway information in relation to the railways of Queensland. We've been running since 1999 and have become the model of how to run an Interest Group community in Australia. To help cover costs, we sell off some of our excess space to small businesses and friends … as well as provide pro-bono hosting to the Australian Railway Historical Society – Qld Division.
What we are looking forward to: We're looking forward to completing a major rewrite of our main site to help store and present our data in a more flexible fashion in future.
How does Crucial help you succeed online: They provide a rock solid foundation for what we want to present to our community members. Performance and support have exceeded expectations.
---

Contact person: David Hille, Technical Director
Business name: Suntrix Pty Ltd
What your business does: Suntrix is a South Australian owned and operated company, focusing on the commercial, residential and wholesale sectors of the solar industry.  We're not 'just another solar company'. We offer a diverse range of specialised solar PV products and services, plus complementary solutions to provide a holistic approach to energy management.
Who your ideal customer is: Our customers are generally environmentally-conscious, informed home-owners and businesses who want to cut down their electricity bills and reduce their carbon footprint.  We like customers who recognise the importance and value of quality products and services.
Wins this year or what you are looking forward to: Suntrix is one of the most awarded Solar companies in Australia – this year we received the Telstra SA Business Award, NECA-SA Award of Excellence, 12th placing in the national SmartCompany Smart50, plus we were identified as part of 'The Cream' of SA businesses.
How Crucial helps you succeed online: By hosting our webserver on an Australian based server we can decrease the load time of our webpage due to the lower latencies. Plus, we like speaking to locals and we always support Australian businesses whenever possible.
---

Contact person: Ben Lewis
Business name: Affirmations Australia Pty Ltd
Business address: 34 Hyde Street, Bellingen, NSW 2454
What your business does: Publisher and Wholesaler of Inspirational Books and Greeting Cards
Who is your ideal customer: A customer that is happy with our products and service and keeps coming back for more.
How Crucial helps you succeed online: Crucial has exceptional customer support and very reliable hosting services with very few problems.
---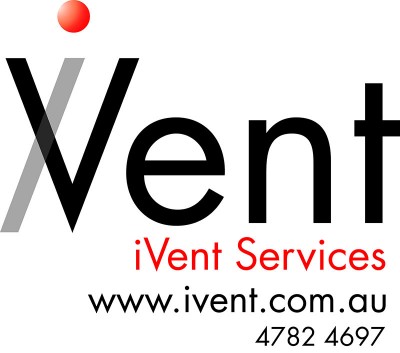 Contact person:Vent Thomas
Business name: iVent Services Pty Ltd
What your business does: iVent Services provide best-in-class custom made, creative web design, web site hosting, internet and eCommerce solutions, web applications and mobile web strategies including mobile Web Apps and native smartphone applications. Our design objective is to always deliver attractive, concise, easy to navigate and secure websites and products to our clients. We are also the inventors of CardCloud.Mobi – the custom designed Business Card in the Cloud.
Who is your ideal customer is: Our ideal customer is any organisation seeking to expand their online presence through Web, Cloud and Apps based strategies.
Wins this year or what you are looking forward to: We have exported our CardCloud Product to the largest media company in India. We also have a large number of high profile clients including many major clubs throughout Sydney, high-profile artists, musicians and photographers to mention a few.
How Crucial helps you succeed online: Crucial have for over 5 years provided iVent Services with second to none Hosting Services and Support. Our business and our clients rely on solid, stable, fast state of the art hosting services and Crucial provide this along with excellent customer service and support. This aligns with our ethos of providing best of class products and services to our clients. Our hosting services are the backbone of our organisations offerings. Being able to rely on the hosting services provided to us by Crucial allows us to concentrate on our core products and services with the knowledge that the backbone infrastructure of our offerings is solid.
Our measure of a company and its services comes down to 'what happens when things go wrong'. Hosting services and the inherent infrastructure are complex systems requiring constant maintenance, upgrades and monitoring. And regardless of how well these are managed things don't always go to plan. The Crucial team are always communicative and honest in their handling of adverse situations (which only rarely occur) and conduct themselves professionally by taking responsibility for the situation and by keeping their clients well informed of the steps being taken to rectify any given situation. Often in todays business environment we find companies too eager to shirk responsibility and become uncommunicative when things don't go to plan. Crucial have never in our experience behaved this way.
We are able to conduct our business and provide products and services of high quality to our clients thanks to the confidence we have in Crucial's Hosting and Support Services.
---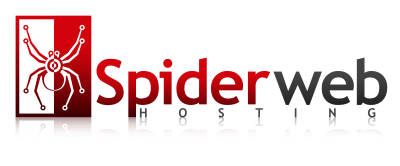 Contact person: Robert Ketibian
Business name: SpiderWeb Hosting
Business address: PO BOX 3144 Dural NSW 2158
What your Business does: Web hosting only
What is your ideal customer: Our ideal customer would be a business customer that requires business grade hosting and support.
Wins this year or what you are looking forward to: Looking forward to seeing how happy our clients are on the new VPS.
How Crucial helps you succeed online:  I would have to say, if  Crucial wasn't there for us to deliver the great support and dedication to their work as we did, we most probably wouldn't be here today.
We've had customers bring there e-commerce websites over to us which gave them increased sales.  This was due to  Crucial's great network speed and resources. This is success for the customers for us and Crucial. Thank you Crucial, good teamwork 😛
---

Contact person: Damian Kawa – Director Product Development
Business name: Six Faces
Business address: 34 Anglesea Street,South Hobart, Tasmania
What your business does: Six Faces leverages the combined experience, and intellectual property of a team of motivated wagering and technology professionals. We develop innovative wagering games that realise the opportunities created by the convergence of social media and social gaming with real money gambling.
Who is your ideal customer: As Six Faces is a provider of services within the media and wagering industry, our ideal customers are larger media and wagering companies looking for innovation in these areas. Our team and our product range provide a large number of benefits and customer knowledge that these companies are looking for.
Wins this year or what you are looking forward to: Our new flagship game, Swopstakes, was judged 2nd in the world finals of the EiG Start-Up Launchpad, held in Barcelona in October 2013. Swopstakes is an interactive sports lottery that mixes chance, skill, and life changing prizes.  The unique patent-pending process allows players to buy and trade tickets that predict results in real-life sporting events. Players can take prizes at various stages of play and there is always one major prize winner. Six Faces is planning to launch Swopstakes in the first quarter of 2014.
How Crucial helps you succeed online: Crucial's dedication to providing high levels of performance provide Six Faces with confidence with all our online products, even under the heaviest of loads. Our online applications run smoothly day after day and there is a big advantage in knowing that Crucial's support team are always there to assist if something goes haywire. With Six Faces expected 2014 first quarter release of Swopstakes, there will be a lot on emphasise on infrastructure to ensure we can supply secure, fast & consistent services to all our customers.  Six Faces look forward to taking these big steps knowing we have underlying services provided by Crucial.
---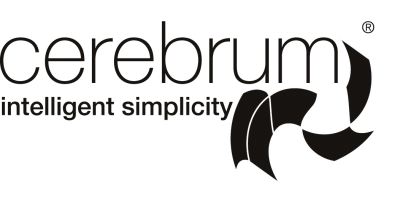 Contact person: Simon Dawes
Business name: Cerebrum (Aust) Pty Ltd
Business address: Suite 302W, The Block Arcade 282-284 Collins St Melbourne VIC 3000
What your business does: Cerebrum works closely with their clients to make their online presence work. From consultancy and strategy, through development and implementation to ongoing support and maintenance, we form close and ongoing relationships with our clients to help them succeed. Cerebrum's staff are Australia's only Certified Integrators for the Enterprise Content Management System "TYPO3 CMS". We also implement a range of other open source systems like Magento e-commerce, SugarCRM, Moodle e-learning solutions, WordPress sites, etc. Our developers create custom modules, extensions and plug-ins for these systems. And our clients can count on us, when their specific needs require a custom developed web application to exactly match their requirements. Our team of dedicated partners means that we are able to help our clients in all aspects of their online presence. And with clients in London, Tokyo, Brisbane, Sydney, Melbourne, Adelaide, and Perth, we are used to working across the world, time and distance is not an issue.
Who is your ideal customer: Cerebrum's ideal customer is one looking to work closely with a team of experienced technical consultants, dedicated developers and experts to determine and meet their online needs. From simple to complex developments, we love to work with our clients to deliver beyond their expectations now and into the future.
Wins this year or what you are looking forward to: Our wins include: The conversion of a flash based interactive program to full HTML5 version including lots of video/audio, transitions and interactivity.  The delivery of Adelaide Central School of Art TYPO3 based website. The Development of the Carbon Farming Extension Providers' Portal and e-learning modules in collaboration with our e-learning partner. Consulting with University of Ballarat and Industry Super Australia on their digital strategies.
We look forward to: Continued innovation in the online space, from the further update of HTML standards in browsers allowing us to deliver complex website consistently on all platforms, to the continued evolution/improvement of open source systems like TYPO3, Magento, etc. To the great challenge and opportunity that the move to mobile users provides.
 How Crucial helps you succeed online: Crucial provides a solid hosting platform to Cerebrum. Allowing us to manage and tailor our hosting to best meet the needs of our clients.
---

Contact person:   Shane Brown
Business name: WEAVE Youth and Community Services
Business address: PO Box 2459 Strawberry Hills 2012
What your organisation does: Weave is a community organisation dedicated to helping disadvantaged young people in Sydney
What you are looking forward to: Having young people attend our awards event that celebrates their achievements throughout the year.
---