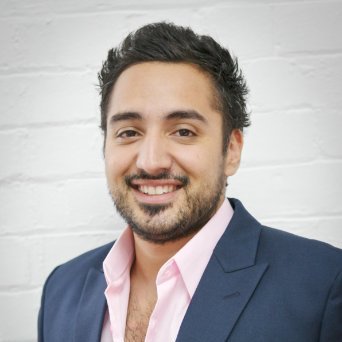 How to Avoid the Pitfalls and Choose a Reputable SEO Company
---
The search engine optimisation industry has inherited somewhat of a bad name over the past several years. The SEO industry and online marketing services industry as a whole has huge market growth but little to no regulation and no real barriers to entry. We have seen the rise of many fly-by-night operators and companies using questionable sales tactics and practices to ride the revenue wave, but have also unfortunately seen many small to medium Australian businesses being burnt and a large influx of businesses feeling disillusioned by SEO. And rightfully so.
This article is aimed to help educate Australian businesses in the market for an SEO provider on proper selection criteria, what to be wary of when speaking to SEO companies, common misconceptions and things to look for in good vendors.
What to be wary of when assessing SEO Companies
Guaranteed First Page Rankings
This is a golden one that has been done to the death by the SEO industry and there are a few major flaws with this as a selling point.
In their guidelines, Google actually discredit and discourage businesses from using vendors that guarantee a first page ranking.
https://support.google.com/webmasters/answer/35291?hl=en
First page rankings alone are meaningless, and are a means to an end. For example, a vendor may guarantee they can get you 5 keywords on the first page in the first six months, but which keywords?
For example:
The keyword "Plumber Sydney" generates 1,600 searches a month

The keyword "Best plumber in Sydney north shore" generates 0 searches a month
Both are page one rankings, but which one will mean more for your business?
The big trick here is that most of these vendors will not allow you to select the highly competitive keywords, or these keywords will not be the ones targeted in the guarantees, only the easy and more obscure terms that will generate less or sometimes zero traffic.
Although long tail traffic can generate positive results, the basis of this guarantee is that most of these terms could be ranked for with a little input or effort and subsequently generate little traffic.
Page one rankings do not necessarily equate to success:
Rankings are inherently unstable and volatile. In competitive and even non-competitive environments rankings fluctuate even hourly. Rankings are typically measured once a month and not a good transparent metric for success. Your overall traffic could go up for keywords you are not even measuring but the ones you are measuring which generate no traffic are going down. Are you actually winning or losing?

70-80% of search traffic is long tail. Most of the time the keywords that generate traffic are long tail and it is impossible for larger sites to track rankings for these as sites will generally rank for many different iterations or permutations of the keywords you want.
Traffic is the only consistent metric you can measure towards generating more business. Rankings are a means to an end and one which is increasingly misunderstood.
Cookie Cutter Keyword Packages
Many SEO companies have specific 'off the shelf' keyword packages for different businesses with fixed amounts of links, keywords, articles and social bookmarks. If you hear or see any remnants of a fixed package run for the hills. You have to remember at the end of the day SEO is a marketing practice and NOT a technical practice. There is no silver bullet or magical formula for business growth, sales and traffic.
Good SEO companies are all about combining content, online PR and technical development work to meet strategic business goals. These goals will be different for every business, thus a one size fits all approach is bogus and usually an indicator of outsourced work.
A good SEO company will offer:
Strong scoping and consultancy to understand your businesses goals, clients and market space

A tailored strategy that combines content, technical SEO work and online PR to get you in front of the desired customers

Industry based experience: What works in one industry may not work in another for SEO
SEO companies should operate, look and sound the same as any good marketing house and get to know you and your business first before even considering links, keywords or anything else.
Link or Site Networks
Many SEO vendors make tremendous claims of having a high quality network of websites and links that will help sky rocket their clients businesses into the ranking stratosphere in little to no time. Before we explain the fallacies in this structure it is important to understand the concept of linking and Google's notorious Penguin 2.0 update.
Here is a laymen's explanation of links and the relation to Penguin 2.0:
"Google wants to rank websites that are popular, popular websites are websites that are talked about by other websites with these other websites linking back to your site. For example Nike releases a new shoe, lots of fashion websites link back to Nike talking about said shoe, simple right? In the past before Penguin 2.0 Google predominantly looked at the volume of links you had, rather than the quality, now the converse is true, so it's more about getting quality links through online PR rather than copious amounts of links from anywhere and everywhere."
The whole idea behind a link is that another third party business or website is talking (or linking) about you because you have something that is worthy of being talked about and you become more popular. Google then rewards these sites with better rankings as popular sites are more relevant to searchers and google likes delivering the best most relevant search results.
The whole concept behind  'link networks', 'pyramid link schemes' or 'private networks of websites' is that these companies want to replicate what quality links should look like in an artificial test tube type environment. This strategy is flawed, short term and actually against Google guidelines. If it doesn't sound right – avoid it.
SEO is about offline marketing in an online environment. Take the above example; if Nike were to release a new shoe and rather than just do orthodox press releases and advertising, were to build hundreds of sites linking back to their main website which attracted no traffic – would this make them popular? No. Google heavily penalised these networks after Penguin 2.0.
How to Select the Right SEO Company
Given there is a lot of 'white noise' in the industry and usage of buzz words, for individuals who are comparing multiple vendors, a lot of this can all mesh together and sound like a lot like "I've heard all this before". So what questions can you ask to get the real answers, transparency and validation? What should you be looking for in an SEO company?
Can they demonstrate success through long term traffic increases?
Any old SEO company can claim page one rankings or huge influxes in traffic in short amounts of time, but what is important to look for is a vendor who can demonstrate safe long term growth for their clients. Google releases major updates every four to six months which can be game changing, wiping out SEO strategies that are not forward looking. Avoid vendors that can't demonstrate forward thinking and an ability to deliver long term growth.
Can they demonstrate an ability to rank for competitive keywords?
Generally speaking long tail traffic is quite easy to rank for and achieve traffic. In less competitive industries basic optimisation and content marketing can easily find ranking increases for long tail keywords. Most vendors will boast about page one rankings for obscure terms, but has the vendor managed to get sites ranking for competitive short tail or 'money keywords'? This can differentiate a good vendor from a run of the mill SEO company.
Ask the vendor to show you examples of their links.
Links are easily the biggest grey area in SEO. Manipulating links to obtain top rankings has been a big thing in the past and still works in the short term (come on Google get your act together!). Some SEO vendors can make links appear to look natural to a search engine but this is easily identified by even the remotely internet literate whether they are true organic links or not. If the vendor can't demonstrate quality content based links from relevant sites, you can safely assume you are likely dealing with a black hat vendor and it is best to take your money elsewhere. Good vendors will only use quality linking tactics that are natural and most of the time identifiable.
Examples are:
Content based: i.e. Guest Posts, Viral based content, Link baiting

Relevant local directories: Yellow pages, True local etc.
Checking the Quality of an SEO Provider
Ahrefs.com is a tool which SEO providers use to check out the links pointing to a site. If you want to check out the quality of an SEO vendor and their links, set up an account, put the vendor into the tool and you can see full lists of their links. This is a solid source of truth and will give you a good insight into the linking strategy.
Additionally, if you hear any of the following terms from the SEO vendor it's best to avoid them:
Social bookmarking

Link pyramids

Link networks
What's their Google Strategy?
Most of the time vendors tend to take a reactive approach to SEO. This is a huge problem for many businesses especially if SEO and search is their main source of leads, as waiting until a Google update is released can penalise your sites and destroy your rankings and traffic. It can be detrimental for some businesses and is too late for most others.
A good SEO vendor will most likely have:
A staff member whose focus is on innovation and improvement of search tactics
Best practice rules based on the last major updates. Don't' be afraid to ask the vendor what changes they have made since the last update to make sure their customer's investment is safe.
Conclusion
There are a lot of fallacies in the SEO industry, so be wary of these when you are in the market for a vendor. Educating yourself on SEO is the best defence against getting ripped off and making a bad monetary decision that will take 6-12 months to realise. Don't be afraid to hold your vendor accountable and ask the right questions, education on SEO is the backbone of being able to identify the tricks in the industry. This will arm you with the right knowledge to ask the right questions to get the right answers.
And finally, some helpful places to learn about SEO are:
Moz.com: The blog section includes a plethora of information

Quicksprout.com: A fantastic view on all of the facets of SEO
Mez Homayunfard is the co-founder of Sydney-based SEO specialists Online Maketing Gurus