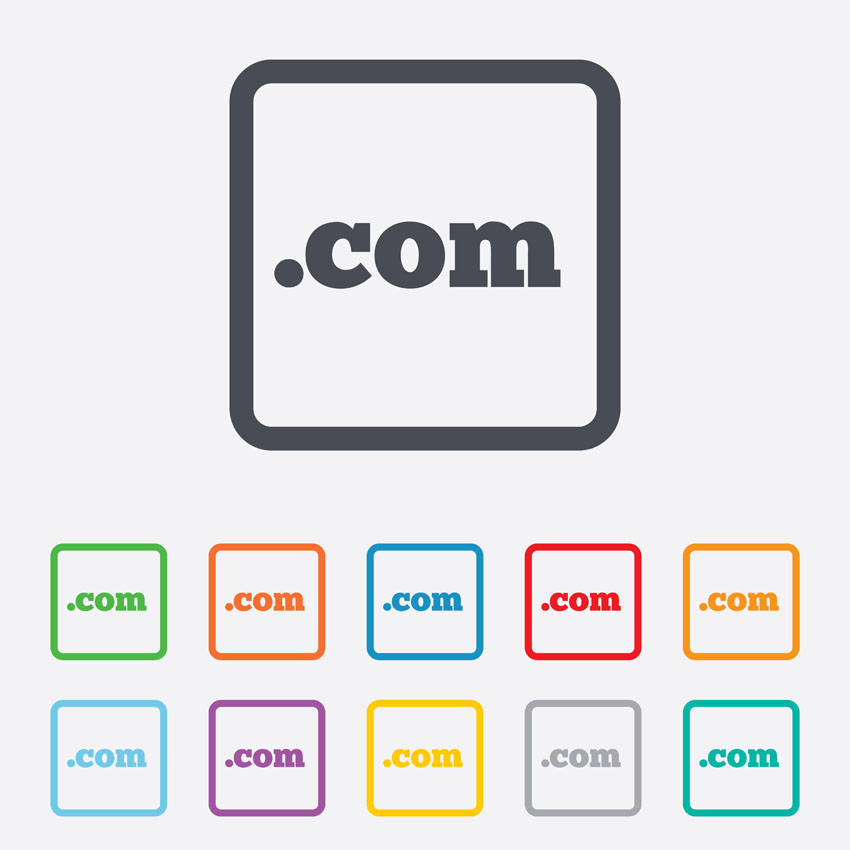 How to Choose a Perfect Domain Name for Your Business
---
Your website is one of the most powerful means of increasing your business' visibility and bringing in new customers, so choosing the right domain name is Crucial.
Seeing how choosing the right domain name can be a fairly complex process, we decided to simplify the issue by first focusing on how to choose a TLD (Top Level Domain).
General Advice
Most people will tell you that, everything else aside, whenever you can you should go with a .com TLD. In most cases this is decent advice, but naturally, not always the best one. This extension is most likely to help you get better traffic from organic search, simply because of the fact that most people who only know the name of the website, without the TLD, will assume that they should use .com.
However, there are numerous situations in which you might be better served by a different TLD, and we'll take note of some of them.
Budget
The size of your budget will, of course, weigh heavily in choosing a TLD. If you have the money, and the desired name is available with a .com extension, you might think about buying it along with other variations of the domain name (.org, .net…). This prevents your competitors from using your exposure to poach your clients, and helps you with SEO efforts, if sometimes also diluting them slightly.
However, if you are strained for budget a .info variation of your desired domain name might be all that you can afford. While this will lower your chances of being found through organic search to an extent, it will by no means prevent you from being able to achieve decent online visibility, as long as your site has something to offer.
Type of Website
Even though the world is used to .com being pretty much the alpha and omega of TLDs, this habit is not set in stone. Seeing how many new websites are registered each day, it is not unusual that diversification was needed. There are hundreds of currently available TLDs, both generic and country specific, and people are getting more used to expecting them and looking for them.
This is to say that you shouldn't hesitate too much to acquire a more specific TLD, that perhaps describes your site or business more accurately. While people are perhaps still not used to typing .shop after online retailer brand names, this and similar extensions do a great job of describing your business, and will become more commonplace as time goes by.
Going with this kind of extension can be something of a risk, but it could also set you apart from competitors and give you the benefit of a lower initial investment.
Your Brand/Site Name
Disregarding the popularity of .com TLD also affords you with another benefit. Namely, if you haven't already set your mind on the name of your site, you can try and combine it with one of the available extensions.
You've seen the examples – About.me, Visual.ly and so on. While this might provide for some interesting combinations, a good pun might not be worth lowering your chances of being found online, so if this is your only reason for disregarding .com extension, you might want to think twice before going with the alternative.
Local or Globally Oriented
One of the best reasons for going with an alternative to .com is if you are offering your services locally, and primarily care about that kind of audience. Country, or, as of recently available, city specific TLDs can significantly increase your exposure for searches coming from your region and the ones that include your location in the query.
Search engines value local results, and try to always offer a couple for every potentially locally oriented search, which means that you can compete with much bigger names in the industry, as long as you exhibit local relevance, and these TLDs are one of easier ways to do so.