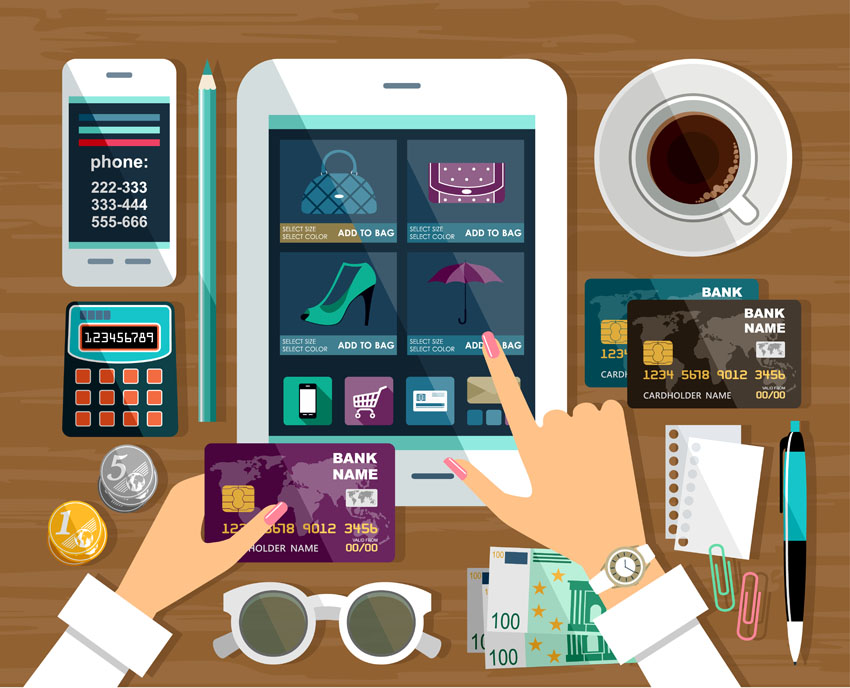 5 Factors that Determine the Success of Your Business Online
---
Build a website, choose a webhost – seems like the pathway to success online right? Wrong. In reality there's five factors that may determine speed of success of your business's success online.
Today, as the variety of services offered by hosting companies expands to areas such as web design and digital marketing, it may be useful to have another look at what it is exactly a particular company should consider a factor of choice.
Undoubtedly, business websites that run on poor performing servers have quite a few things to lose. In many cases, this directly translates into substantial loss. In an article on the Shopify blog, a founder of a business consulting agency admitted that low-quality hosting accounted for 15% lower sales.
But, that's just one of the problems an inadequate host can bring to a business. Related issues are low search visibility and poor user experience, which again leads to a series of unfortunate results that could be ruining your business.
You need to know that the web host of your choice would be able to meet the needs of your growing business at any point and, to ensure this, you should be looking for the features listed below. But first…
Identify the offer tailored to your needs.
The first step towards choosing a web hosting provider is understanding the available offer. This can only be done if you have a clear goal in mind and potentially an estimate of the rate at which your business is expected to develop.
Such estimates should represent the basis for deciding on the type of hosting service, as well as a hosting package. Most common reasons why companies, especially small-to-medium-sized businesses decide to run a website are:
Marketing/Advertising/Promotion
Providing information
Sales
Communication
Larger companies are likely to combine more than one of these aspects on a website, but this is because they usually have specialised teams for each of these areas.
In the realm of small-to-medium-sized businesses, however, one thing must be a major focus, and this is a thing you should start from. Nevertheless, some general features every business should consider are the following.
#1 Performance: The key to excellent UX.
When designing a strategy for expanding their online presence, most businesses tend to rely on pricing plans, which may be a terrible first step. Forget about the pricing for a moment, and consider the benefits of well-performing servers.
No customer likes a website that is too slow or goes down frequently and is likely to see this as a company's fault. You need a solution that would be able to handle unusually large amounts of traffic and peak times with no interruptions to ensure the best possible user experience.
To illustrate the importance of delivering fast and reliable website, let's have a look at some of the benefits Australian businesses said to have gained from providing great user experience: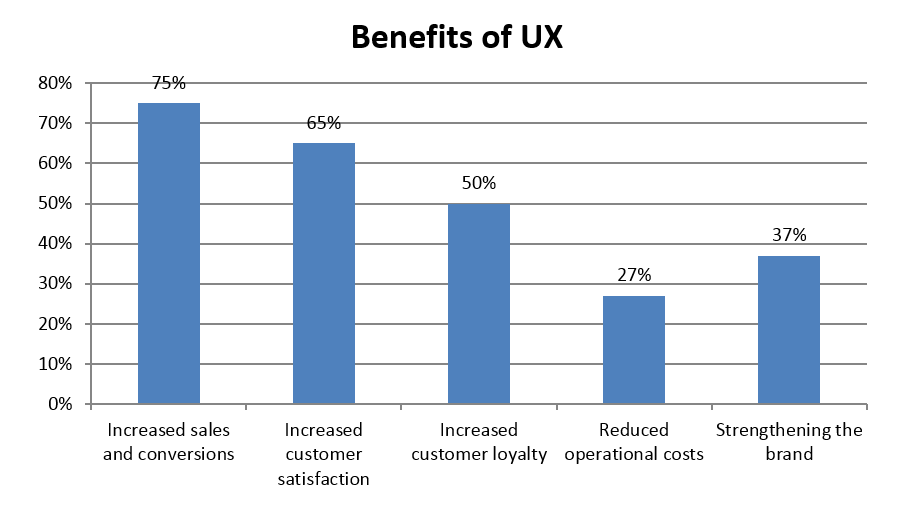 Source: Australia User Experience Report
#2 Security: Making both your company and your visitors comfortable.
Historically, web hosts have tended to put less emphasis on the security systems they use believing that most of their consumers do not take this as a ranking factor when assessing a potential host.
As different surveys confirm, security is actually one of the top ranked aspects businesses are looking for in a web host. This could be related to the fact e-commerce businesses in particular constitute the largest portion of web hosting clientele.
For ecommerce websites, SSL certificates and reliable payment gateways have become one of the major factors of conversion, especially as the issue of web hosting security became everyday topic. Nowadays, it's not only businesses that are aware of potential online threats, but customers too, which is why this is another important feature a quality web host should offer.
#3 Beyond 24/7 availability: Customer support team's expertise.
Without expanding too much on the importance of a 24/7 CS availability, it must be pointed out that fast and, more importantly, reliable answers to any of your questions must be provided at any point.
Getting a response from customer support representative in a matter of minutes doesn't solve your problem if the answer is too vague or otherwise unhelpful. You need to know your web host hires expert teams that actually help your business avoid any slowdowns.
A useful way to check if a particular web host is dedicated to providing excellent customer service is to browse third-party websites, where customers are more than happy to share their negative experiences with a web host.
#4 Managed services: Big benefits for small teams.
The web hosting industry has significantly changed with the turbulent expansion of the Internet and increased people's desire to be online all the time. Thus, in addition to basic features such as buying a hosting plan or registering a domain name, many modern web hosts offer some technical, design and/or marketing expertise.
Any business aware of the importance of digital strategies knows it's no longer enough only to have a website, but also make it work for both you and your consumers. Similarly, your web host should work with you in providing you with all the necessary resources for achieving better online visibility or boosting your business in general.
#5 Transparent offerings: Think beyond pricing plans.
Note that pricing is nowhere on this list, and with a good reason. This shouldn't imply that only the most expensive packages would ensure the growth of your business, but that there are several things in relation to pricing plans you need to consider. Do you really understand every single item offered in a hosting package? Do you really need each of them?
These are the questions to ask before actually paying for a service that seems most appealing. Also, you need to make sure your web host won't charge extra for any additional service such as CGI scripts and bins, email aliases or website statistics.
Pricing is therefore a relative notion – a more important thing is to know exactly what you get for the money you give. Finally, the key is to make sure your host is transparent in what it offers and possibly willing to customise a plan for you.
Summary
I hope this article helps educate you on some of the exciting challenges running a successful website can bring to the table. If you have any questions drop us a comment below!