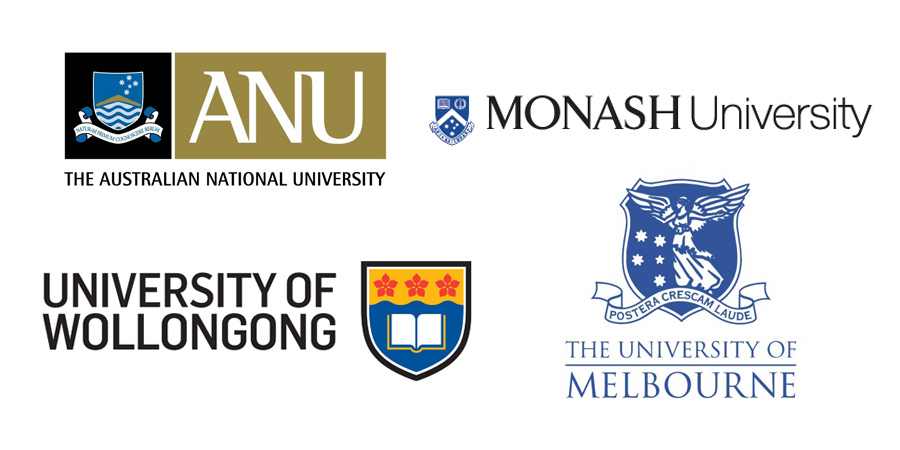 Australian Universities Driving Innovation with the Cloud
---
"As learning becomes less restricted to classrooms, connected mobile devices and other augmented environments will provide the capacity for educators and students to bridge gaps between learning contexts, including between home and school, and to contribute to joint constructions of knowledge over time and space," Kathryn Moyle.
The augmented learning of the future predicted by Moyle and other educational professionals back in 2010 has already become a reality for a large number of students and educators worldwide. As one of the major trends that contributed to the innovation in the education sector, the rise of cloud computing is still one of the greatest forces that drive change.
As pointed out in our Cloud Computing in Education white paper, cloud technology has become a popular resource used to reinvent learning and teaching processes, as well as to cut infrastructure costs. The astonishing potential of such tools lies in their ability to connect students, researchers and educational staff, and create a powerful collaborative environment adjusted to the needs of modern life.
In Australia, which is one of the world's top cloud adopters in the business sector, educational institutions are also following the pace of change and eagerly adopt cloud platforms. To determine how the cloud works in context in Australian education, we had a look at several institutions that are utilising the platform to improve research outcomes.
The University of Melbourne
Apart from its active participation in cloud-related research, the University of Melbourne itself uses the cloud platform to improve the efficiency of the critical process and facilitate access to research resources. With Melbourne Research Cloud that is available to the University due to the fact it is one of the initial nodes of Nectar Research Cloud, the institution is seeing significant research benefits of scalable computing power. As noted on the page dedicated to the platform, the cloud provides the following benefits for the researchers:
Self-service and the researcher has complete control over who may share a software application or data.
Easy access and rapid deployment of software applications.
New and innovative ways of working that can be tested at minimal cost. Free to test out and trial software applications and the service can scale to meet demand for successful applications.
All these are made available through National eResearch Tools and Collaboration Resources (NeCTAR) project, which delivers ICT resources via a supercomputing cloud whose first nodes went live in 2012. The project is led by the University of Melbourne and aims at redefining the future of research in Australia. In an interview for the Australian, NeCTAR director and the university professor Glenn Moloney says:
"It will lower the barriers for research communities and tech partners to rapidly deploy innovative new technology for the research community and share it on a national scale."
NeCTAR is funded by the federal government with $47m grant. Today it is located at eight different organisations including Monash university, University of Tasmania and Australian National University.
Australian National University
As another institution that uses NeCTAR research cloud, Australian National University is also among the top edu cloud innovators. In fact, ANU was among the first Australian research institutions that gained access to Microsoft cloud back in 2010, when the technology was still in its infancy. Together with NICTA and CSIRO, ANU became one of the partners in the company's Global Cloud Research Engagement that provides access to Microsoft Azure for research purposes.
Few years after the initial cloud implementation, ANU and National Computational Infrastructure located at the University started developing a new high performance cloud node. As reported on ZDNet, the goals were to "establish a cloud capability for the organisation that would complement and extend existing investments in supercomputing and storage, as well as to help overcome any end-user shortcomings of a supercomputing environment."
Furthermore, through the Regulatory Institutions Network (http://regnet.anu.edu.au/), the University also promotes research in the field of cloud security, which is certainly one of the burning issues in the cyber world.
Monash University
As implied earlier, Monash is another direct node of the national Research Cloud project that provides cloud resources for collaborative research. Namely, Research @ Cloud Monash or [email protected] enables researchers to access powerful computing capabilities in order to build their own clouds and share resources easily. Pro Vice-Chancellor Research and Research Infrastructure, professor Ian Smith explains how [email protected] helps innovating science:
"[email protected] is world-class infrastructure with a twist. It is seamlessly part of the broader Australian research community but is also intimately tied to our precinct's platforms and instruments. It will underpin new scientific methods across disciplines, and is a place to present and share what we know and do well."
Monash has been using cloud resources for a while now and is still focused on exploring their potential. One of the most interesting projects launched by the University was Nimrod/G, a cloud-based student project built back in 2010. Today, Monash University is working on expanding its cloud data center with Mellanox CloudX platform to further enhance research and collaboration workflows.
University of Wollongong
Another interesting application of the on-demand cloud technologies comes from the University of Wollongong and professor Farzad Safaei, who stands behind the startup called iSee. iSee is an advanced video conferencing solution that can be efficiently applied in education, as suggested by Jessica Sullivan, Client Innovation leader at iSee:
"This technology has the ability to engage students, particularly those in regional and remote areas, or students with limited bandwidth. iSee is ideally positioned to address a variety of challenges for Universities including support for flipped classrooms, improved delivery of online learning and enhanced group work scenarios."
In addition to this, University of Wollongong also provides resources for researchers in the form of High Performance (HPC) and Cloud Computing technologies through partnership with Intersect, a non-profit eResearch services provider. An excellent example of how these resources can be applied in science is the project by A/Prof Aaron Oakley and his team, who use Raijin at NCI for their research in Alzheimer's disease.
Conclusions
Considering all the innovative ways Australian universities are using the power of the cloud, it is easy to see why the future of research and science may sit on this platform. Apart from reinventing learning and teaching processes, the cloud is clearly contributing to the development of science, which is where its impact may be most obvious. Finally, the true era of cloud dominance is yet to come and we may expect that these institutions will drive the innovation in the whole region.
Resources:
http://research.acer.edu.au/cgi/viewcontent.cgi?article=1009&context=aer
http://monash.edu/news/show/a-new-online-age-for-australian-researchers