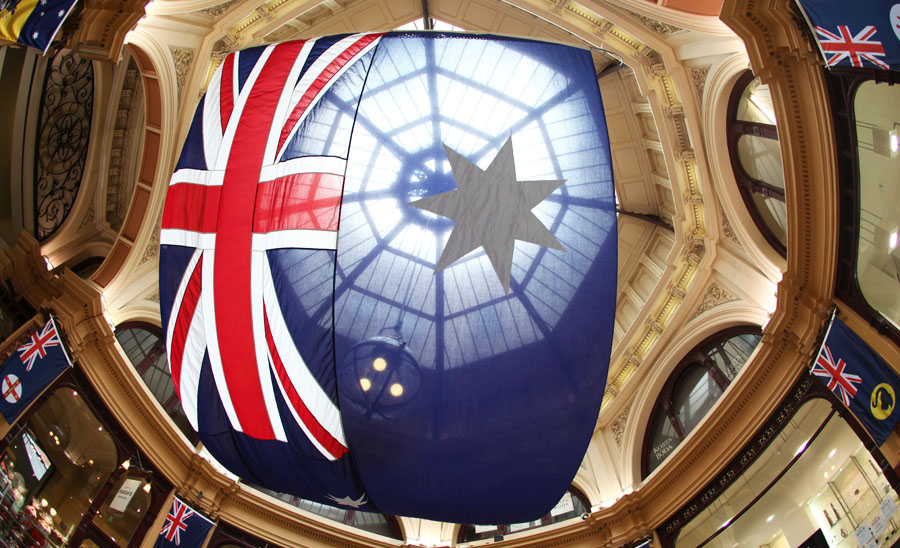 Australian Retail: The Writing is on the Wall
---
It's no secret that businesses are facing a significant number of challenges as more consumers climb into the discretionary income bracket and participate in the global economy. Business sectors might face digital disruption, while some predictions say that negative efficiency factor could consume 40% of Australia's Gross Domestic Product (GDP) by year 2040.
As traditional business is neglected by consumers, new market dynamics appear, impacting on governments as well as traditionally organised businesses and companies. The matter of fact is this; Australia needs to prepare for these inevitable economic and social transformations in order to face up to the challenges and survive.
In other words, Aussie companies will have to be much more consumer-driven (in a true sense of the phrase), digitally productive and creative, and cut back on current business costs (as much as 50% or more). Also, each and every sector (from the government, education, to healthcare and energy) has to stop resisting the transformation process.
Can a Global Economy Work Without the Internet?
Experts claim that if the Internet fails we actually cannot go back to the business systems from some 50 years ago (when the world's population was approximately one third in comparison to the current one), as we simply need the current systems to manage our rapidly growing and ever-changing economy.
Such enormous and swift population growth has a gigantic impact on the global economy and society in general – this is why the internet plays such an important role. However this also begs the question – is the Internet technically designed to take over such an enormous responsibility?
Which bring us to the issues surrounding control, security and governance, which are already of huge concern when it comes to sectors like e-commerce, e-government, e-education and e-health.
Security is as always, the hottest topic concerning e-commerce and digital economy in general, with predictions that spending on e-security and mobile security will rise sharply and continue to be a key priority.
Internet Banking
With Australians spending over $15.6bn per year, the e-commerce and m-commerce (mobile-commerce) sectors must follow through and be as innovative as possible.  Person-to-Person email and SMS payment and social banking are becoming commonplace, with multiple Australian baking institutions vying for the top spot. The plethora of mobile-payment systems for the various idiosyncrasies of life are also emerging, such as Clipp, the Australian bar-tab app.
M-Commerce
Convenience is definitely the crucial virtue of m-commerce and with the huge success of smart phones the even further growth is inevitable, especially as more and more commercial models are emerging with a mobile-first model.
Australia is among the world's biggest markets when it comes to online banking. Electronic Funds Transfer is used by many, and the BPAY consortium owned by Australia's Big Four banks is quite popular a way to pay bills.
Consumer-driven mobile-banking needs a bit more time to emerge however, with companies like Apple and Google taking mobile-payments to a whole new level. In any case, m-banking is soon expected to take over the majority of the transactions carried out electronically.
Consumers Need Action, Not Reaction
The surveys taken recently on "how well businesses are prepared for the digital economy; where they participate; their strengths and weaknesses; and the first interesting commercial starting points." The info taken over the last few years indicates "a strong acknowledgement of business benefit, including productivity gains and positive growth.
It highlights a near unanimous view that digital economy participation is important to future business success, in spite of diversity in adoption, planning and sophistication across the business community.
Marketing & Advertising in the Digital Era
Though harsh economic conditions are slowing down the growth of overall advertising, spending money on digital media channels is continuing to grow in market share.
Over the last couple of years the advertising sector has been focusing on the future opportunities offered by multi-screen developments, basically a cross-marketing approach via multiple devices including TV, touch-screen tablets, computers, laptops, mobile phones etc.
According to budde.com.au, "advertisers and content developers/providers are eyeing off the potential opportunities offered by the Over-the-Top (OTT) content distributed by smart TVs. Digital marketing as a whole remains a growth area, as marketers shift towards these types of advertising methods at the expense of traditional formats."
As online advertising increases, Australian businesses are looking to expand their online presence and make sure local sales win over from those made offshore. Industry trends suggest that the use of video advertising and video viewing will continue to grow consistently and at an even more rapid pace in 2015.
Online Retail in Australia
More users around the world are starting to use online shopping on a daily basis, and Australia is no exception. People are shopping from the comfort of their homes, they are even impulse-buying while taking breaks from their work and lately the majority of these purchases are conducted using their mobile devices.
In fact, quite a few online retailers are actually listing online shopping via mobile devices as their fastest-growing sales channel, including eBay and Gumtree.
Though online sales are said to have been growing by 20%-30% annually, the overall market share was still around 10% of the overall market in 2014. However, experts predict that spending via online markets will definitely increase over the course of next several years, and by 2020 the users "will completely take advantage of the higher speeds that the NBN will provide as it is rolled out."
On the other hand, off-shore e-commerce retailers offer many low-cost delivery choices that are quite tempting, with onshore businesses operate a retail web presence providing service and communication at a local level. Over the past two years there have been a number of acquisitions (AussieCommerce's purchase of group buying Cudo, and Graysonline's purchase of online department store Oo.com.au), but the consolidation in the Australian online retail sector will continue in 2015.
My Final Thoughts
A common quip I hear around the office and my network is "what's the value of your time?" – Frankly it depends on the day and my motivation at the time. But what is actually being said is "what value do you put on convenience?"
That single word – convenience – should be on the tip of every large retailer's tongue in Australia. Consumers want convenience and are certainly willing to pay for it.
It's said that Australia's retail industry has been plagued by a dinosaur mentality to e-commerce, one would point out Harvey Norman and Myer as the prime examples.
More than four years in hosting has provided me with an intelligent angle on what is happening in the broader Australia economy however, power has shifted from the big players and consumers are savvy enough to circumvent the archaic retailers in favour of cheaper online stores ($AUD rollercoaster aside).
But the numbers paint a bigger picture than just fashion, electronic goods and entertainment sales. Australian consumers are proving to be early adopters of technology, so whether big retail and the banking monoliths connect with this reality will determine their longevity into the 21st century.
Hendrik Kruizinga is a digital marketing specialist and the Marketing Manager at Crucial, Australia's award-winning small business hosting provider.