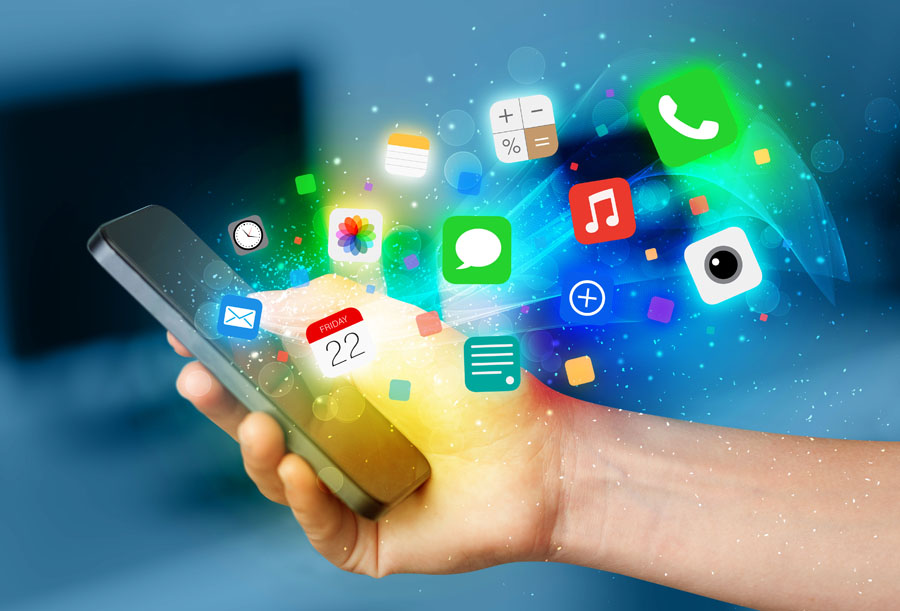 Our Top 6 Business Apps For Your Business
---
Whether you are a large company with hundreds of employees, or a small business that dream big, the Apple App Store definitely has all it takes to help you boost your businesses productivity.
So what are the best apps for our business? We have created an article outlining our top 6 business apps without which doing business in modern business landscape would practically be inconceivable.

Splashtop Business
The Splashtop Business app allows you to access your work computer via your iPhone, no matter where you are. With this app you will be able to turn the screen of your iPhone into your computer screen and access all your precious data whenever you are in the need. The interface is actually quite simple to use, while the keyboard and mouse simulation might be tricky at first, it soon becomes rather natural.In order to open and use the data located on your computer, you will first need to download and install the Splashtop Download Streamer on your desktop computer and set the application up from there.
There is a simple onetime installation and once you set it up, you will be just one step away from your work whenever you need it. Both devices will need a solid internet connection in order to work properly.But what about the privacy? Don't worry, they have it covered. Privacy concerns are reassured by the 256-bit SSL encryption the software provides. This makes this useful app practically a must-have application, especially for companies that rely on software which is not available for iPhone, but need their data to be secure.The Splashtop business package is priced at $63 AUD per user on a yearly basis, however, you need it for a personal use you would probably want to check out Splashtop 2 edition which provides many of the main features for only $22 AUD a year.

MailChimp
MailChimp is an easy to use, clean and refined app that tracks your company's email marketing. While the website provides you with the opportunity to create and send email campaigns, the app is actually more of an analysis tool that will help you check the data, figures and business flow in general. The MailChimp app displays the percentage of users who opened your email, making it possible to refine your next email campaign by using the data provided. The app also allows you to check your mailing list data which you can identify new subscribers, people who have unsubscribed, but also arrange and organise your contacts in groups or by location.

CloudMagic
Another useful email client available for the iPhone is the amazing CloudMagic. This app supports up to five email accounts and can display the inbox for each of your separate accounts as combined inbox, so you can view all your mail at once.In CloudMagic you can colour code your accounts in order to more easily identify which account the new message has come from. One of the greatest and most useful features of this business focused tool is its ability to allow you to complete all your work right from the inbox, since Salesforce.com, Zendesk, Pocket, Evernote, OneNote, Trello and MailChimp are all integrated into the CloudMagic application.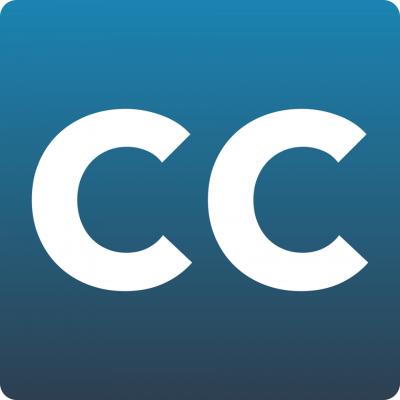 CamCard
CamCard is an amazing new app for those who are often meeting new clients and other business associates. The app is designed to assist you manage all your business contacts using its business card scanner, keeping your business and personal contacts organised.How does CamCard work? The app uses the rear camera on your iPhone to take an image of a business card and then it analyses the image, extracts the text and automatically fills out the content fields. In just a few seconds the card is ready for you to save as the new contact. CamCard also provides the option of sending or receiving contacts from others easily, and the user can also generate QR codes or find nearby contacts. Definitely one of the most versatile business contacts apps available via the iTunes store.

Onavo Protect
Onavo Protect will help keep your precious data safe when you browse and share information online. The app will keep all those phishing and unsecure mobile websites away and will also help you secure your usernames and passwords when you login to websites or enter personal information such as bank accounts and credit card numbers.The app will prompt you to download a profile onto your device, and this profile will from that moment on redirect all your mobile traffic through the company's secure servers which will detect and flag up any issues detected regarding your privacy. It will block any potentially harmful websites and add an extra layer of protection to all of your mobile data traffic.Safety comes first.

LinkedIn
Perhaps the most popular business social network at the moment, LinkedIn aims to keep you connected with family, friends and colleagues in a career-focused and business landscape. Users can create online CVs as the platform itself revolves around other members endorsing your skills. You can create an individual profile or a business profile allowing you to connect with other businesses, following industry leaders, join groups and increase exposure for your brand.LinkedIn uses the principle of six-degrees of separation in order to make connections, and once you have made a nice foundation of promising connections, you would be able to find the person or the business you want just by going through your contacts. This business social network is perfect for finding potential employees as you are able to see references from previous employers, while you can also send instant messages to practically anyone with a LinkedIn profile. Definitely one of the most powerful business tools available out there.