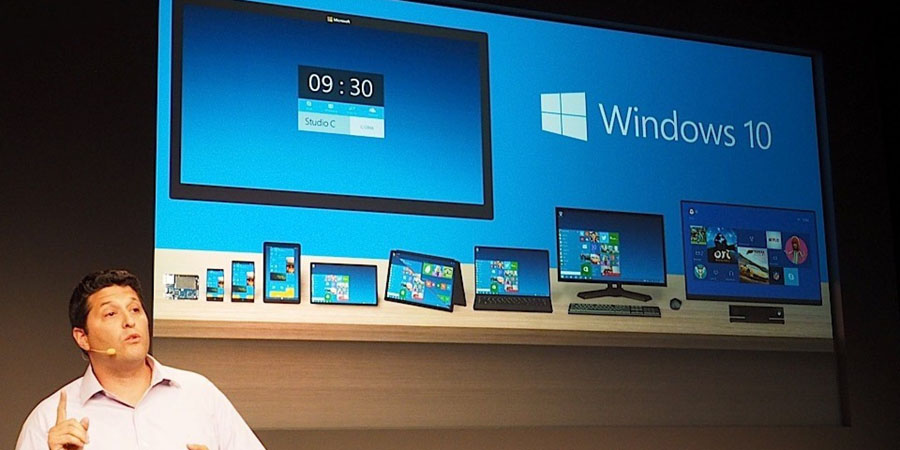 Windows 10 – Microsoft Introduces Upgrades for Business Users
---
Microsoft have started providing business users with some free upgrade promotions and early guidance, as well as the company's officials have recently announced that the users running Windows 7 Pro, Windows 8 Pro and Windows 8.1 Pro will be eligible for the free Windows 10 promotion.
The promotion will provide the option to upgrade to Windows 10 for free, however only for the first year it is commercially available. The ongoing feature, security updates and fixes will also be available to the customers via Windows Update, only for the period their devices are supported by their manufacturers. According to fine print on a Microsoft site:
"Some hardware/software requirements apply and feature availability may vary by device. Devices must be connected to the internet and have Windows Update enabled. ISP fees may apply. Windows 7 SP1 and Windows 8.1 Update required. Some editions are excluded: Windows 7 Enterprise, Windows 8/8.1 Enterprise, and Windows RT/RT 8.1. Active Software Assurance customers in volume licensing have the benefit to upgrade to Windows 10 Enterprise outside of this offer. We will be sharing more information and additional offer terms in coming months."
Enterprise Edition Excluded
In a recent blog post Microsoft officials stated that Windows 7 Enterprise, Windows 8 Enterprise and Windows 8.1 Enterprise won't be covered by the free first-year upgrade promotion for Windows 10. As Microsoft execs said last week, business users with paid Software Assurance volume-licensing contracts will, as usual, be able to upgrade to the latest versions of Windows as part of their contract terms. Microsoft, however remained silent about how much Windows 10 will cost or which editions it will make available once the product will be released.
Long Term Servicing Branches
Microsoft is also introducing Long Term Servicing branches which should provide users with the latest security and critical updates, but without any new features for the duration of mainstream support for five years. Long Term Servicing branches will give users the right to use Windows Server Update Services (WSUS) so they could have a bit more control over the desirable security updates and fixes of course, via their existing management infrastructure (such as System Center Configuration Manager or Windows Update).
The Microsoft company plans to put the first Windows 10 Long Term Servicing branch out there "in the same time frame as Windows 10 market availability," while also offering the "Current branch for Business." This branch will target customers who are willing to receive, aside from the regular security updates to Windows 10, feature updates, but only "after their quality and application compatibility has been assessed in the consumer market." The users will on the other hand give IT departments some time to validate updates before they deploy them to their employees.
Customers will also have the option to receive updates automatically (via Windows Update or via WSUS). It is also advised that "business users keep non-mission critical end user Windows 10 devices on the Current branch for Business with updates set to happen automatically via Windows Update."
The official blog post also restated that Windows 10 will be designed to have the same overall minimum hardware requirements as Windows 7 and Windows 8, while noting that "some new features may require new hardware capabilities, and software or firmware updates from device manufacturers and ISVs."