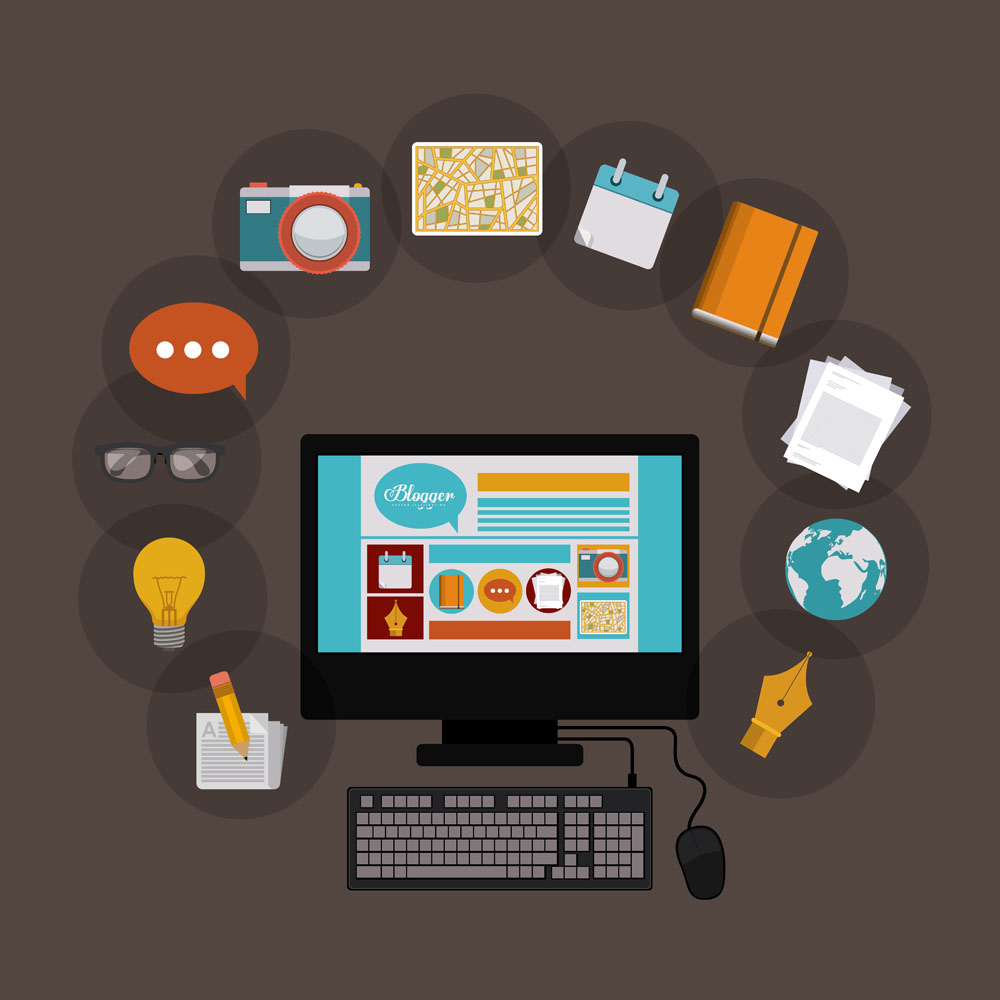 Why You Need a Blog for Your Business
---
As this digital world becomes more and more globalised, businesses are following its lead and jumping online, making themselves available for almost everyone, everywhere, to see. It's one thing to be online, but it's another thing to be noticed online. Blogging is an essential tool for many businesses as it powers most of their online aspect — blogs are the electricity behind your motors, being websites and social media. Here are the reasons why you need to start a blog for your business.
Increase Brand Awareness
A blog makes your business known online, and gives it a defined voice, so that you're not shouting from the rooftops anymore. Blogs give customers insights into your business, they let people know who you are — that it's not just a shop/service, and there are real people behind it. They show customers what you represent, like, or support and interest as well as trust in your business is increased because of that (Honesty = Trust = Leads). Also, in terms of content authority, ensure that your site's effectiveness is increased over time by implementing several techniques, such as using relevant keywords in your content, or publish case studies about your business — basically, be a credible resource.
Blogging also allows you to post helpful information, such as articles and how-to's, which is another great way to gain trust from customers as well as newcomers. The great thing about the online world is that nothing stops, and nothing is lost. If your helpful info is as popular as it is helpful, you could be out clubbing on a Saturday night, or out with the family on a Sunday, and your blog will be bringing in traffic and leads to your website(s). Another great thing is that your articles will be in the digital realm for a very long time, so your brand is exposed to anyone who searches for that particular topic for a very long time.
An alternative blogging option could be to post news, about current general topics and/or information and events in your industry. Let your customers and other businesses know that you're always up-to-date when it comes to your industry's performance — it's great for your wellbeing and business, as well as great for your customers.
Great as a Market Tool
Blogs can act as an all-in-one marketing tool when it comes to content for businesses. They are the direct communication channels to your customers, and so, they increase traffic in the same way as they increase brand awareness — these two are closely tied.
They can also be used to indirectly advertise your products and services, for example, by using backlinks, blogs can direct viewers or customers to different parts of your website(s). Blogs also fuel Search-Engine Optimization (SEO), which is an essential part of getting noticed online — with most respect to Google.
Simple and Free
You don't have to be a web designer to create a blog, and you don't need to be a scientist to know that it's FREE! You just need to know how to click some buttons after downloading a free blogging tool, and you can let your creative imagination flow while you design your blog. Although, the background things also need to be taken care of, such as the safety, security, and storage of your blog, and websites. Which is where web hosting plays an important part.
You can get WordPress up and running instantly with a one-click installation with Crucial's Web Hosting package. So, download a free blogging tool, such as WordPress, Weebly, Wix, Blog.com, Blogger, among many others, and you're set to start blogging, and getting your business out there!