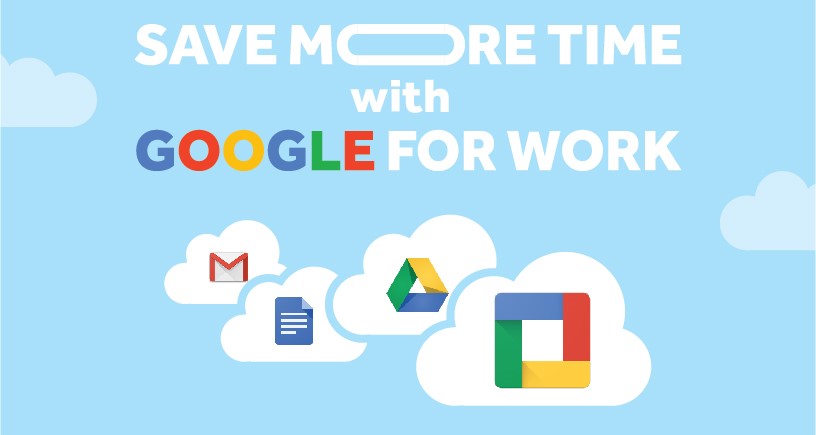 Save More Time with Google Apps for Work
---
When Greg Meyers, Motorola Solutions' Corporate Vice President and CIO decided to ditch all the outdated technology and replace it with Google Apps for Work, the company's 22, 000 employees were surprised, to say the least.
Although the cloud has long reached its mature phases, some organizations remained stuck with traditional IT infrastructure and software packages that need ages to install and set up. For Motorola Solutions, it took a lot of hard work and innovative ideas to get everyone on board, but in the end it was worth it.
Apparently, getting 22,000 people to switch to Google Apps for Work, training them to operate and use all of its platforms, is more productive and time-saving than letting those people operate within their comfort zone of an utterly outdated software.
So what's your business using at this moment? If you love Google Apps for Work, then you are one of 50 million satisfied users, and a part of the winning team. But did you know that you can save even more time with Google for Work? Here is how to do it.
Never leave Google Docs
Real-time collaboration is probably the most innovative feature of Google Docs and the main reason why organizations around the world are increasingly adopting it. However, there are multiple other interesting options that can make your experience with Google Docs way more productive.
For example, Google Docs lets you research a topic without even leaving the app's interface to minimize the possible distractions while you're writing. It is as easy as hitting the Research option and a set of preferences will appear. You can easily explore, navigate, and decide what piece of information is vital for your paper and simply insert it inside of the document. You can copy a reference, search for an image, implement a link and all of that can get done fast, in detail, and right there in the Docs.
However, if you don't feel like typing all of that text, you can simply choose to talk to your Google Docs. Literally, you can dictate the text, and with a new addition to this app, called Voice typing, your text will get on screen in real time and you can erase or modify it without even switching the microphone off. Just click on the voice typing button, or press Ctrl+Shift+S on your keyboard and Google Docs will start listening. This option is available in 40 languages, and it supports real-time co-editing as well.
If you are not happy with the changes you've made in your document, you can click on the See new changes option, and explore the detailed list of alterations. From here, you can easily erase or modify all the changes to your liking in record time.
Drive through your Google Drive
The Search bar in Google Drive will help you find everything you need in minimum time. No more scrolling through the files before you remember the name of a particular misplaced document. In fact, you can even narrow down your search and choose the type of file that you are seeking, the name of its owner, or just the platform that is used for opening this document. Even if you can't remember any of this, any single line from a document, such as a quote or phrase will do for Google Drive to deliver everything that contains these elements of the search.
Furthermore, you can load a template from the Drive that you pre-modified for your memos, reports, tables and such. This option will help you save time significantly when you have to deliver a vast amount of reports on a monthly basis. You can even attach files from the Drive in your Gmail, and deliver them to your clients and co-workers. So no more waiting for the files to upload, they are already uploaded in the cloud.
Here is one useful tip that you should know by now: while you are working in your Google Drive, try pressing Ctrl+? on your keyboard. You should get a display of all of the keyboard shortcuts available.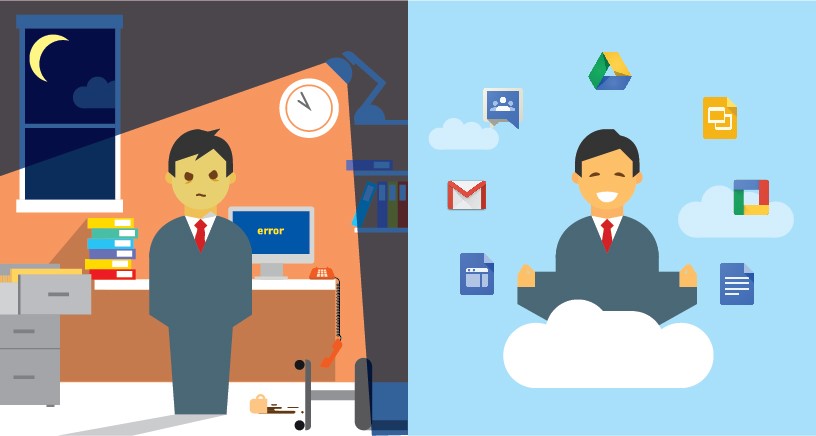 Get the best out of Google Mail
Google Mail is one of the most widely used email services, and with a good reason. Over the last few years, Google has been making efforts at innovating the way you manage your emails and has added numerous useful features to Google Mail in order to improve the experience for millions of users.
Did you know that you can type your emails offline now, and simply schedule them for delivering when you get access to the internet? If your connection is limited for any reason, the extension called Gmail offline can help you make the best out of your offline time and organize your correspondence. Plus, if you are worried about a particular client not being able to reach you while you are offline, you can easily filter your messages and forward emails from that specific contact to reach one of your co-workers in the meantime.
While we are on the subject of filtering emails, you are probably already aware that you can prioritize and organize your correspondence, but did you know that you can plan them ahead? With a little help from the app called Boomerang, you can choose when to deliver and when to receive emails, and even set up a follow-up message. The Boomerang can also remind you if you don't get any response, or organize your communication according to time zones.
In the very end, have you heard about the Google Keep app? Now available on iPhone and iPad as well, this nifty little app will help you take notes in all formats, and it will keep them synchronized on all of your devices. Now you don't even have to waste time while you are on the move, since you can access your Google for Work on your personal device, and set a reminder about anything in a matter of seconds.