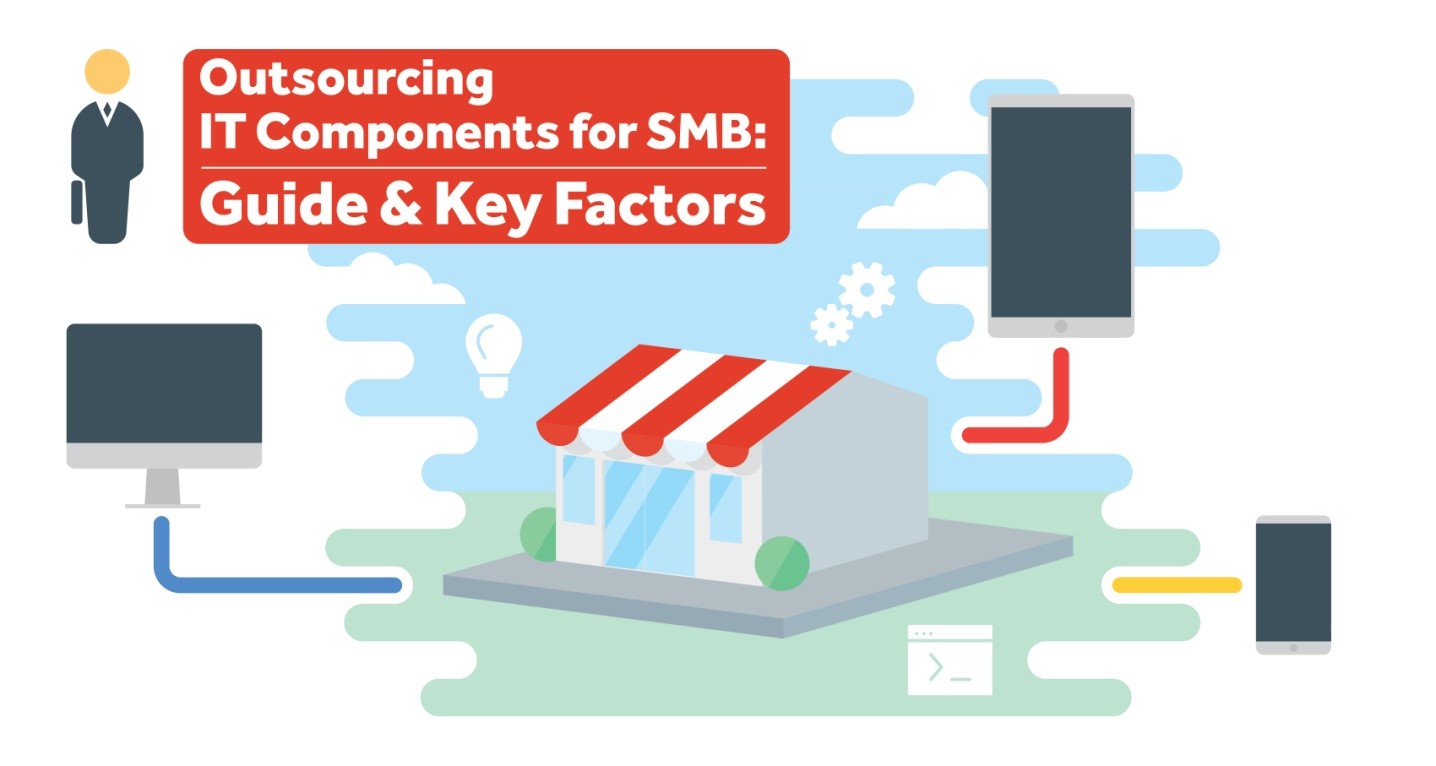 Outsourcing IT Components for SMB: Guide and Key Factors
---
Every industry and every business require a custom tailored solution when it comes to their IT departments. The year 2015 has been the most exciting year this far when it comes to outsourcing trends and development of this modern model of business strategy. It is influencing expansions, mergers and it is making an impact on the entire economies. Let's take India, for example – this country recorded a 10% raise in average salaries over the last five years. Outsourcing has been both a blessing and a curse for this country, since the income from this particular model is in fact creating a larger gap between middle and low-class citizens. When it comes to the IT sector India is the predominant source of remote employees, with more than $40 billion of exports on an annual basis. The country of China and Philippines are also desirable destinations because of their financial attractiveness.
So why is this model as popular as it is? The answer is simple – because it works. Instead of hiring regular employees and loosing funds on various taxes, social security and so on and so forth, you can find a temporary solution for your needs that is just a couple of clicks away. You're not just saving on cost, you are also gaining an access to experienced professionals. The price/quality ratio of their services is certainly a reason enough for any business to consider employing this model.
When it comes to who to hire and for what, most owners are simply looking for experienced professionals with a transparent portfolio. But we've already mentioned that there is no unique model when it comes to outsourcing. Every business requires a custom tailored service and since outsourcing is becoming more and more automated – you should start your search for workforce based on your needs, instead of looking for that one outstanding individual and transfer all operatal risk onto him/her.
In the following article you will find a basic guide on components and key factors that you have to consider when you are hiring a remote IT employee. You will find out more about cost effective services that are recommended for small businesses, so that you can search for help with an exact idea of what software, apps and platforms you need handled.
Defining the Need in Your IT Sector
Focus:
If you are running an eCommerce website, your needs will naturally different than of a regular blog. Within eCommerce there is also a variety of types, including licensing models, sales scenario, types of data exchange etc. When you break your model into specific features you will be able to define the need.
A smart choice would be that you start with a list of IT professions with all details included, and evaluate how they relate to your company. The Focus is extremely important. For example, you can hire a professional who is experienced in writing complex codes and pay him to handle the front end web design as well. Just because he/she can handle that type of work from the technical side doesn't necessarily means that they have the creativity and experience in design needed for web front end development.
Transparency:
Although the great majority of companies hire professionals through platforms like Upwork, where they can access thousands of IT experts within minutes, not many outsourcing services pay that much attention, like Upwork does, when it comes to secure payments and taxes.
If you are looking for help in this department via websites, always inquire about their privacy policy, their tax regulations and payment methods available. When hiring a foreigner bear in mind that transparency is of vital significance.
Prioritization:
Now that you've defined the professions needed and found the right source for your outsourcing, it is time to prioritize your investments. Be aware that when we are discussing web presence initial investment is always going to be significantly higher when compared to the cost of maintenance.
Once more, the type and structure of your business will define the sections within your IT sector where you will have to focus your investment and time in talent acquisition.
Organization of your IT Sector
Strategy:
The good news is that no matter what type of business are you running your organization is brought down to a list of well-proven tools which can be applied to any structure. One thing that you will have to ask your future workers is if they are familiar with Google for Work platforms.
The collaborative real-time input data will be an essential part of the development of your strategies. Cloud-based platforms like Google Drive and Google Docs are easily comprehensible, managed access tools which you can use to store files and build standard operating procedures, share files and speed up any brainstorming process.
Workflow:
Google for Work set of apps will also make your workflow more transparent and easily monitored. Google sheets and Google Calendar for example will help you not just save time, but it will also keep all transactions and changes recorded.
The best thing about Google for Work is that all of the above mentioned apps are connected and synchronized.
Communication:
To keep in touch with your employees you will certainly need a service that will deliver a collaborative platform with user friendly navigation. The obvious first choice of many is Asana, or Basecamp, but for your daily needs and meetings you can use Google Hangouts within your Google for Work account as well.
The great thing about Google for Work is that their basic package is free for use. Even if you do need to upgrade once the profit starts coming in – you can do so for an affordable price.
Your IT Workforce:
Regular:
If you need and in-house solution and a regular employee to handle a significant amount of work within your IT sector, but you insist on keeping your business budget-friendly and you are not ready to rent an office space – a great alternative for your needs is a virtual assistant.
Your assistant will help you manage, organize and pester your outsourcing employees and keep your schedule clear for more important tasks.
Part Time:
One thing to keep in mind when hiring part-time employees is that you will probably need their services again in the future. Always try to leave a good impression, especially if your worker delivered something of significant value. Don't even be afraid to award them with a bonus if you want them to keep coming back once you need them.
Building a long-lasting relationship with part-time workers can save you time and stress of the continuous search for appropriate professionals. Not to mention that collaboration will run smoother if your employee feels comfortable in his/her surroundings.
Me (You):
As an owner, apart from showing your smiling face on your business blog here and there, you should leave your well organized remote team to handle all the IT work. Learning complex coding and SEO strategies simply takes a lot of time. If you are tracking your hourly pay then you are aware that it is hardly worth the effort and that you should focus on more important stuff.
Other than that, read a blog now and there, stay informed about the development of tools of your IT sector to make sure that you are providing appropriate software.