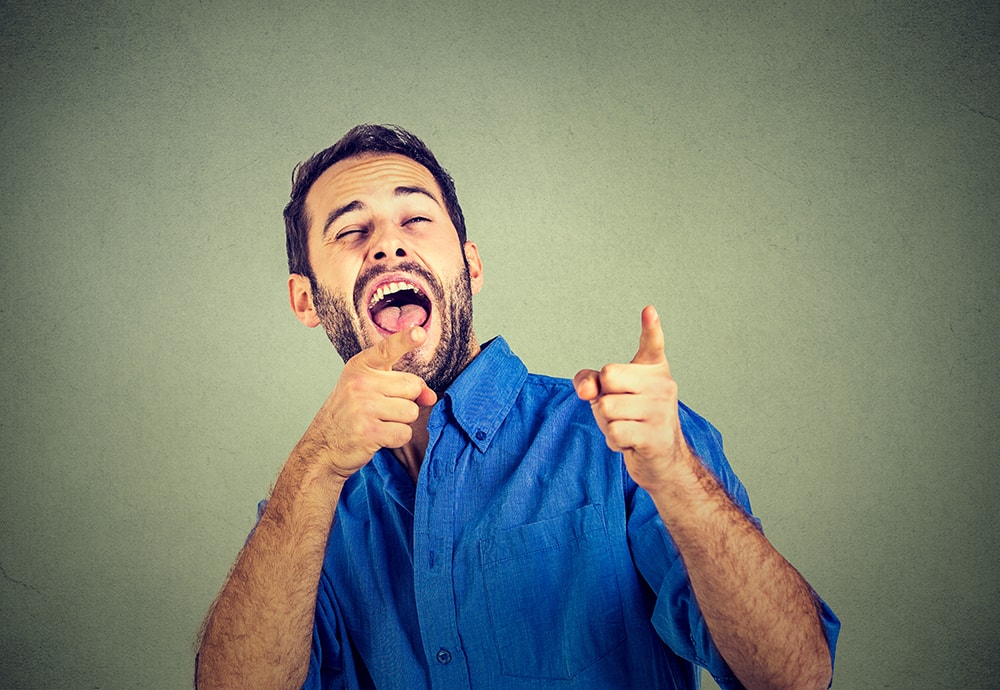 8 Quick & Easy April Fool's Pranks for the Office
---
Want to add some fun to a slow week? Or maybe you just want to take the utmost advantage of April Fool's Day and prank the heck out of your co-workers? Well, you've come to the right place.
Here is my list of pranks for the office for April Fool's Day 2016, that you can use at your own discretion:
1. Install an air horn behind a door (or attach it underneath a seat)
Everyone loves a good scare, and on April 1st, you better be on guard for anything! The doors you use or even the chairs you sit on just may betray you and ruin your reputation of not being a fool. Set up a spy camera to catch everyone's unsuspecting reactions.
2. Gladwrap a car
There's nothing that says "I care for your safety" like wrapping your workmate's vehicle in packing cling wrap. Well, it's either that or Homer's Wee Care car. Or, if you're bothered, wrap their desk and convince them that it's all new.
3. Disable a mouse
Sticky tape the laser underneath some computer mice, and watch as your colleagues become confused and frustrated. Unplug it for more effect, and even go the extra step and change their mouse controls; i.e. swap buttons, lower/heighten mouse sensitivity, etc. If you've got one, plug a wireless mouse in the back of their computer, and toy with them from afar.
4. Fake a sneeze
As shown in the video below, with a simple spray of water and a fake sneeze, you can gross out your unsuspecting co-workers and possibly turn them into germaphobes.
5. Utilise a printer
It's time for the office printer to be utilised for it's one true purpose — April Fool's pranks. Print anything from your colleagues high school image, to kittens, to Justin Bieber, to The Hoff. Even make sure Nicolas Cage is watching their every move.
6. 'Freeze' a screen
Take a screenshot of their desktop, right-click the desktop, go to 'View' and uncheck 'Show desktop icons', then set the screenshot as their desktop. Relax and unwind as your colleague freaks out that their computer isn't working properly.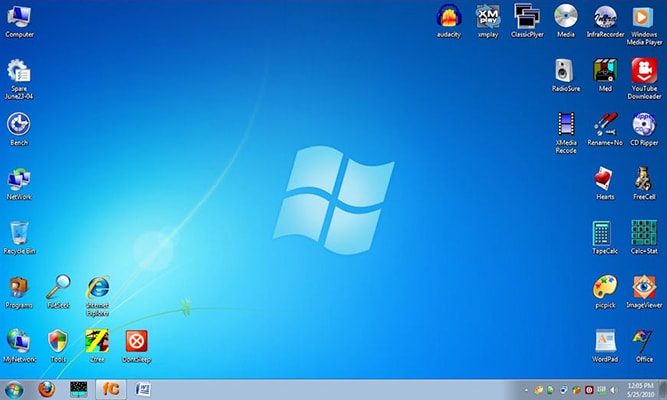 7. Switch some keys
Using a long, thin utensil, it's quite easy to pop off some keys of a keyboard and switch them around — try switching the 'n' and 'm' keys, or just jumble the entire thing into oblivion. Maybe even try spelling 'April Fool's Day!' with some spare keys. An extreme idea: take them out and hide them around the office.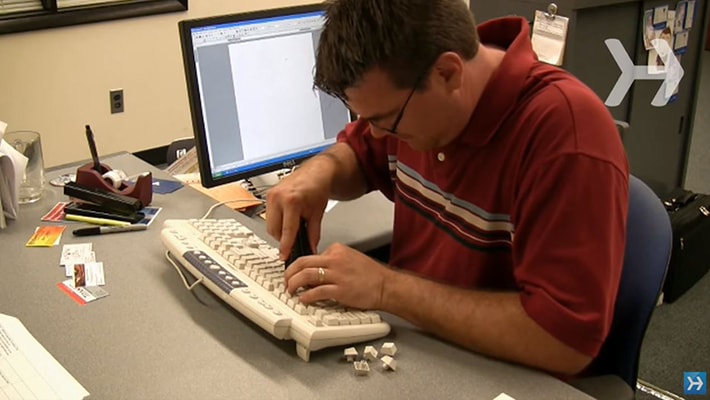 8. Sticky note everything
Consistency is key, and the same goes for pranks for the office. Buy a bunch of sticky notes, get into the office early, and bring out your internal Picasso.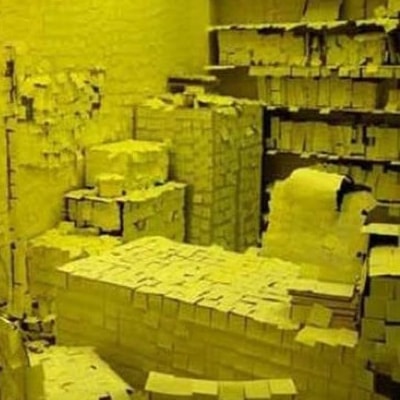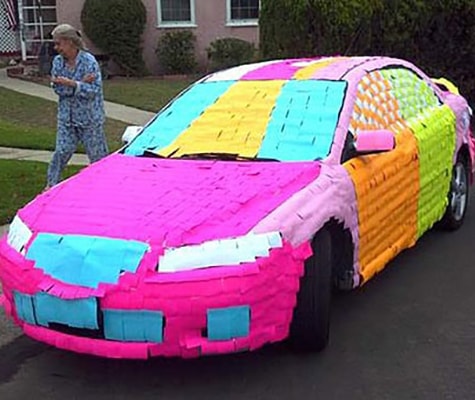 Bonus: April First Prank Toolkit
As a special gift because you're all awesome, I've also included a 9th item to the list of pranks for the office. This one needs an unattended computer, so that you can install a Google Chrome extension. When activated, you can choose from several pranks that happen on their browser, including: make every page blurry, redirect Google to Bing, redirect Facebook to Google+, make everything black and white, and turn all images upside down.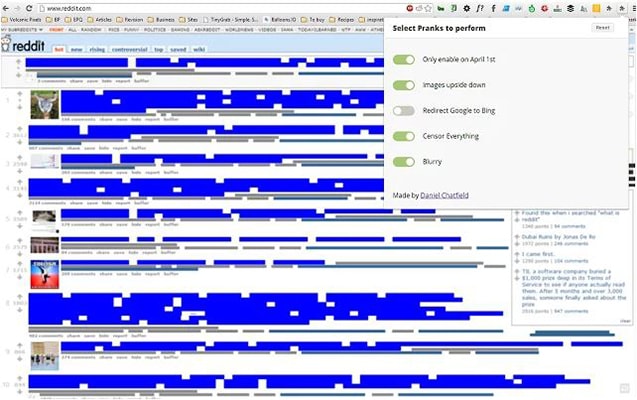 Happy Pranking!