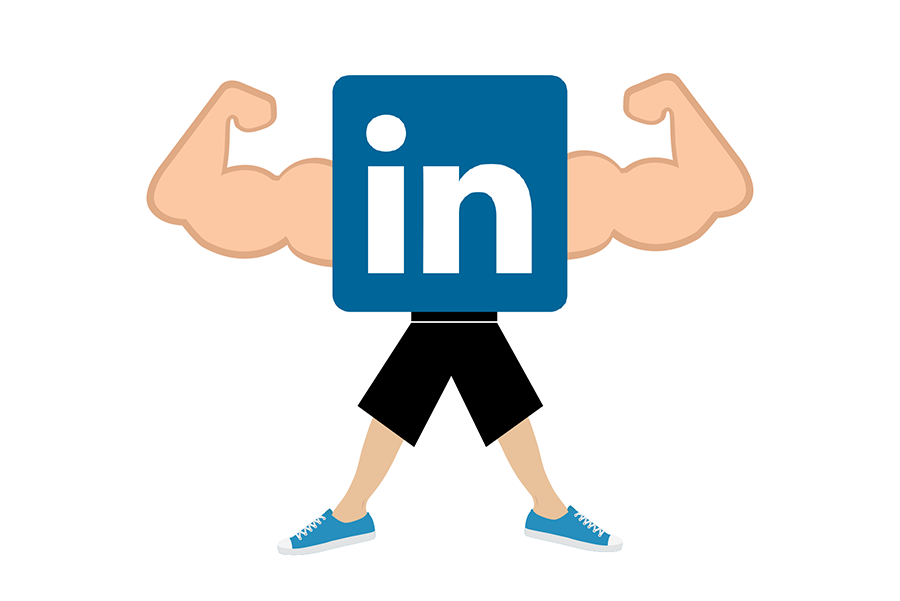 How to Boost Your LinkedIn Presence
---
Your small business may already be on LinkedIn, then again it may not be. If it isn't, what the heck are you doing?! LinkedIn is the most popular social media platform with a business focus, not being on it would be crazy.
In order to tap into a multitude of users online, your small business needs a LinkedIn profile and it needs to be good! Here are a few of my steps for boosting your small business presence on LinkedIn.
Firstly, if you haven't already…
Setup (or Revise) Your Profile
Company Name
Sometimes, if your small business's name is long, it's quite difficult to remember or find on social media sites, so the best thing to go for is a shortened name, but not an abbreviation. For example, instead of "Crucial Cloud Hosting", we simply shortened ours to "Crucial".
Company Description
If anyone is interested in what you have to offer, the very next thing that they will see when they scroll down is your summary. This needs to be insightful and engaging, as it will outline what you do, who you are, and what you have done. You can structure it in certain paragraphs, for example:
What you do —

what your small business is all about, what you do, and what you strive to achieve.

Who you are

— speak about the culture that defines your small business. Let people know your values and passions. Be personal, it humanises your small business.

What you have done (if applicable)

— what have you achieved, especially in the forms of awards, certifications, etc.

Call to action

— let people know to contact you, and where they can; usually, a link to your careers webpage.
Header Image
Basically, your header image is one of the first features that a person sees on a company LinkedIn profile, therefore becoming one of the most important aspects. It sets a mood for your whole page and should be considered carefully. Characteristics such as text, colour, the picture, etc., can all have a considerable effect on how a user views your page. Try using an image or banner that you think encompasses your small business and it's culture and/or values.
Here are some examples:
Crucial

Facebook

Nintendo

Microsoft

Post Content Regularly
In order, to have your LinkedIn page not look like an abandoned warehouse or barren desert, you will need to regularly post both interesting and engaging content that is relevant to your target audience and their interests.
It doesn't need to be anything detailed or superlative, but it could rather be simply:
Updates on your small business

Industry or general news updates

Casual posts

Memes (be careful not to offend though)

Event-related posts (i.e. internationally/nationally celebrated days, etc.)

Fun pics of employees or the office
The best ways to optimise your post reach without paying a buttload for promotion is by making the content of the posts relatable to both your small business and target audience and using hashtags that relate to your post.
Advertise!
But, as with most of the globally prevalent social media sites these days, businesses need to promote their content with cold, hard credit cards in order to get some decent social media traction and traffic to your website. It's somewhat unfortunate that this has to be the case, but it's a business after all — social media sites need to make money too.
So, the best case to get your posts out there into the market and engaging most of your target audience — as if you're playing Hungry, Hungry Hippos — is essentially by sponsoring the posts that you think are the most relevant and interesting to your target audience. This could include casual posts of your small business that encapsulate your culture, or general updates such as a new/improved product or service.
Advertising on LinkedIn can also be a viable option for increasing your reach, as the advertising platform gives you detailed options for your promotions, allowing you to select a specific target market for your small business.
If you'd like to see some examples of great company LinkedIn pages, check out Crucial on LinkedIn, or search for a wide variety of large businesses, like Sony, Facebook, Google, Microsoft, etc.
Or, if you'd like to know all about Rocking Your LinkedIn Profile, have a read of our awesome guide.