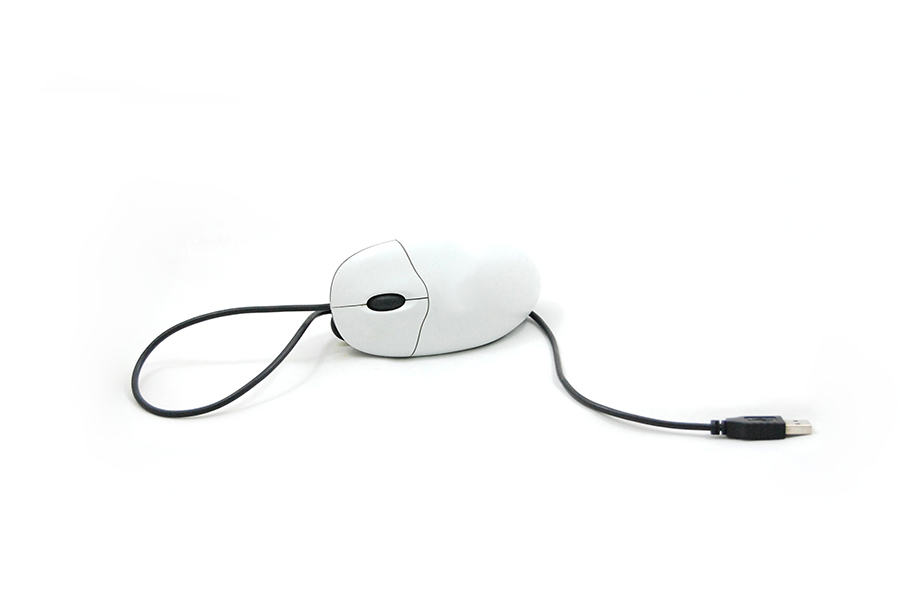 13 of the Wackiest Computer Mouse Ideas
---
Every PC needs a mouse. The world will literally not turn 'round without one, in this day and age. I mean, how will you pwn noobs without one?
They're in homes and offices all over the globe. But, really, they're all so similar and dull — that is unless you've forked out hundreds of dollars for a state-of-the-art gaming mouse with lasers, colour-changing lights, sound systems, and supreme ergonomics. That is why I've decided to compile my list of what I consider the wackiest and most interesting computer mouse ideas from the boundaries of the easily-accessible Internet.
1. This sports car mouse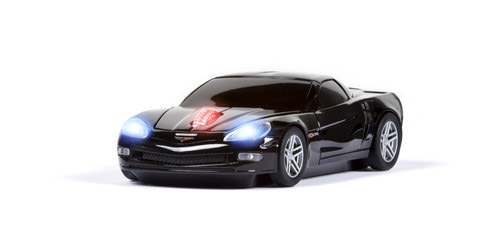 Road Mice brings a novelty computer mouse set for a hybrid of computing and car enthusiasts. There are some more to choose from, including Lamborghinis, muscle cars, Nascar racers, and the black Corvette (pictured). Not nearly as cool as Stuart Little's car, but cool enough.
2. This mouse ate a spider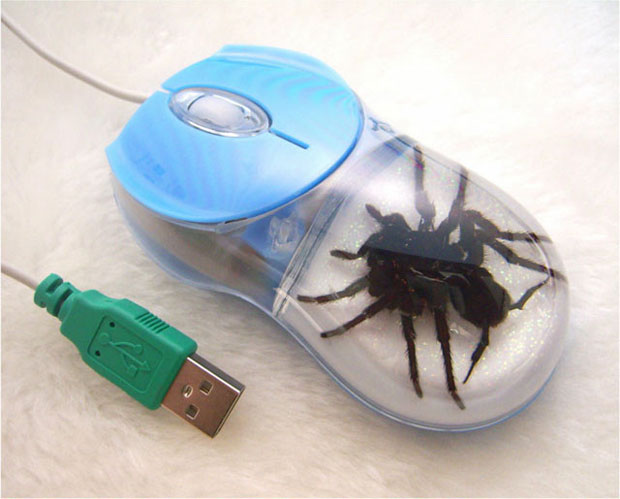 For lovers (or haters) of anything arachnid, here's an interesting (or freaky) computer mouse, or simply a cool practical joke. You can grab one from the extensive collection at lucitetreasures.com.
3. This mouse that might fly away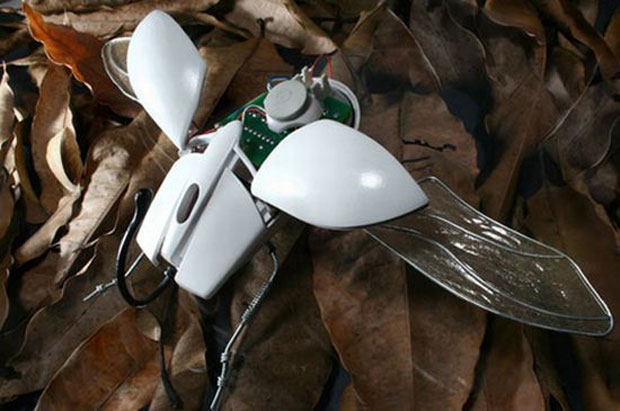 Continuing the weird insect computer mouse trend is one that doesn't include the creature inside, but rather is it. Yes, this mouse can be fiddled with like a Transformer action figure to make an insect-like form — well, supposedly.
4. This mouse that went through a shredder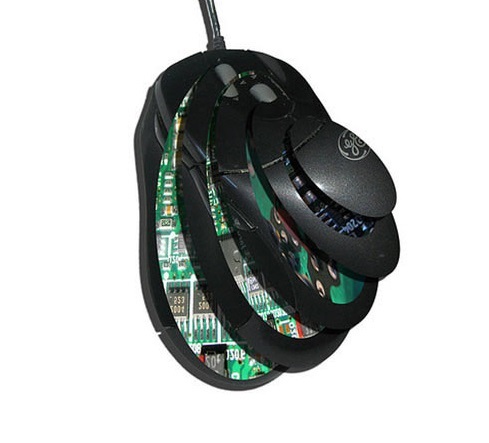 Well, not literally through a shredder, but somewhat close. This sliced mouse is great for fiddlers, and obviously just for novelty as I don't particularly think that the hardware would have survived the slices.
5. This awkwardly gross body mouse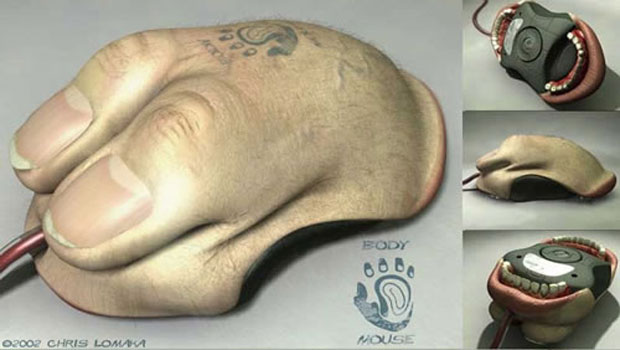 Designed by environment artist Chris Lomaka, the body mouse concept is honestly, the freakiest thing to come out of normal body parts — unless you're desperate enough to want the feeling of holding a man's fingers.
6. This inflatable mouse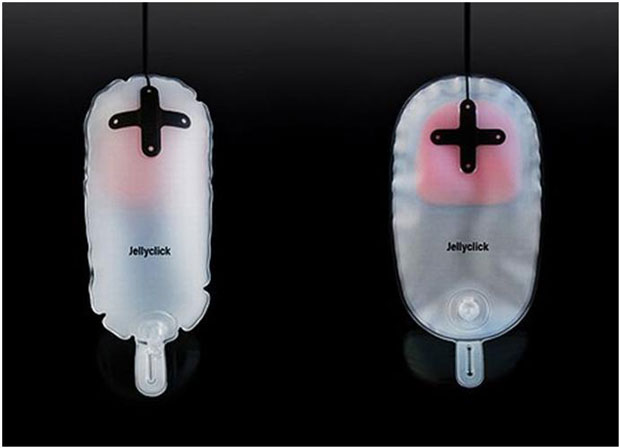 The Jelly Click takes mouse portability to its full potential. You can literally blow it up with your own breath whenever you want to use it, then deflate for easy storage.
7. This building block mouse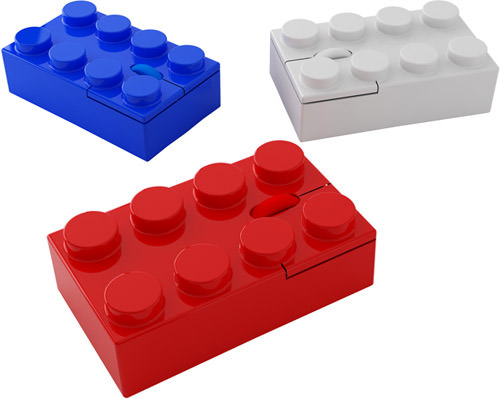 Ever stepped on a Lego block while barefoot? Then you've been to hell and back! Now you can control your very own wireless building block computer mouse like a slave to do computery things for you as payback!
8. This TRON-based mouse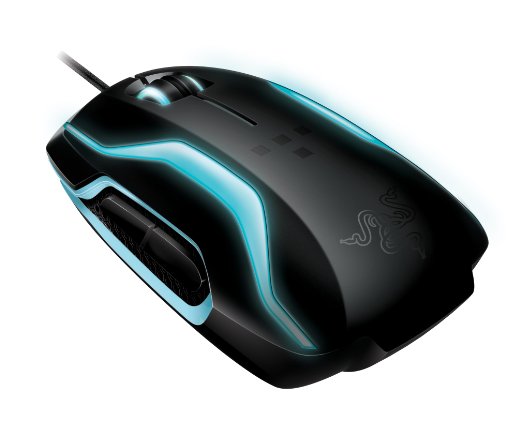 For all the TRON fans out there, this one's for you. The Razer gaming mouse has unique TRON light and sound features and an ambidextrous design. Needless to say, it's pretty freakin' slick. You can get it off Amazon here.
9. This NES-inspired mouse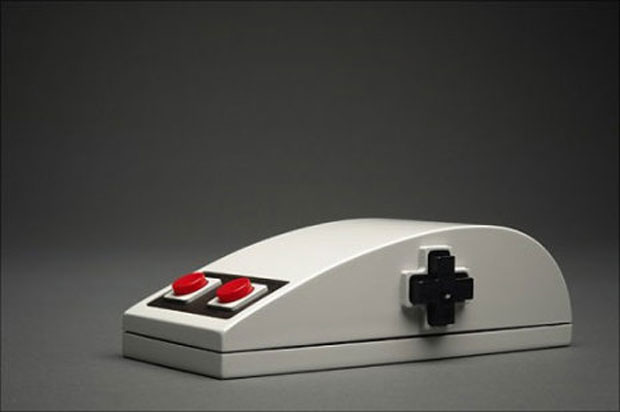 Old-time gamers would have loved this one, but there is one saddening feature — it's just a foam model for a school project. But you can always make a similar one for yourself if you have the time and effort to do so. So, it'll never be as cool as the 1992 SNES Mouse that our lovely coworker Timo let us borrow, and which you can also find on Amazon. 
10. This Super Mario (or Star) mouse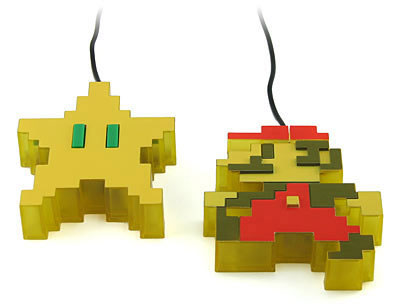 Although not officially Nintendo merchandise, this Super Mario Bros. computer mouse set is pretty awesome (yet not so ergonomic). You can grab them from ToyWiz or Amazon if you're a Mario fan kid.
11. This hardcore steampunk mouse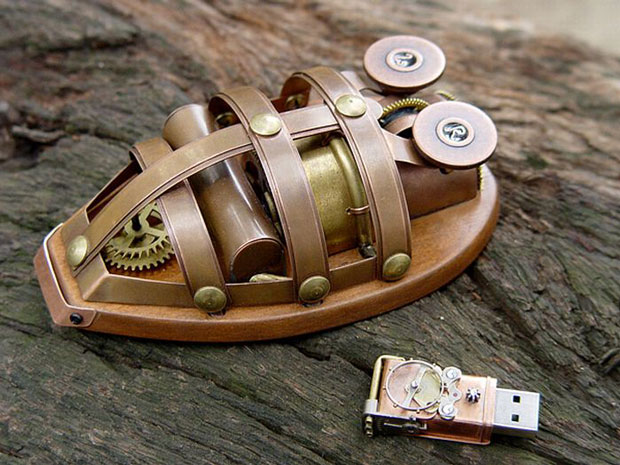 For the lovers of the niche sci-fi subgenre, this steampunk mouse will satisfy your cravings for metal! It's designed by Alex Neretin from Moscow, but there are a range of designs out there (on the interwebs), so get hunting.
12. This literal mouse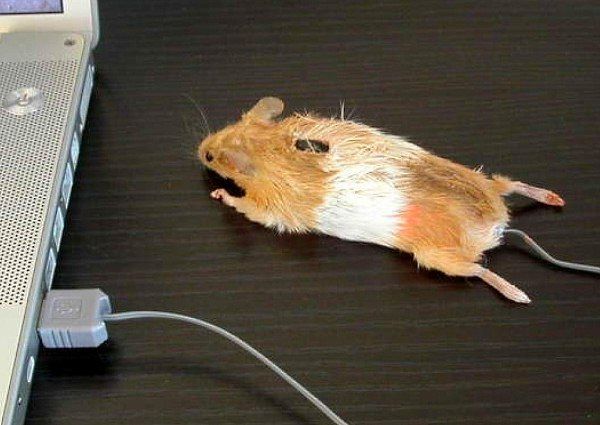 Not for the faint of heart, this computer mouse is somewhat gross, but kudos for thinking so far inside the box, that it's outside the box. Thankfully, it's not for sale, but the "mouse" mouse can be made if you're daring enough — or if you want to use a plush toy.
13. The first ever computer mouse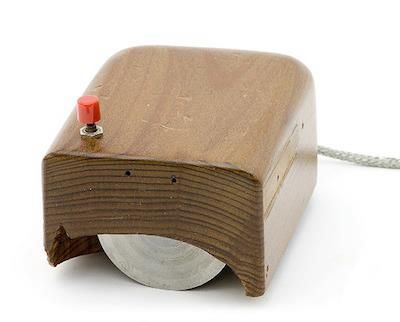 Douglas Engelbart was the first to invent a computer mouse prototype in the 1960s with the assistance of his lead engineer Bill English. It had two perpendicular wheels instead of a ball (which came later), to track movement on the x and y-axes.
14. This foot-mouse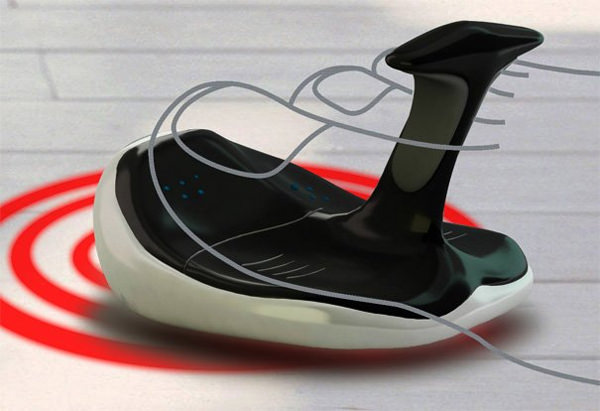 Yes, a computer mouse for your toes. While seemingly weird and irrelevant at first, the computer mouse can actually be extremely beneficial for those with relevant disabilities that require them to use their feet.