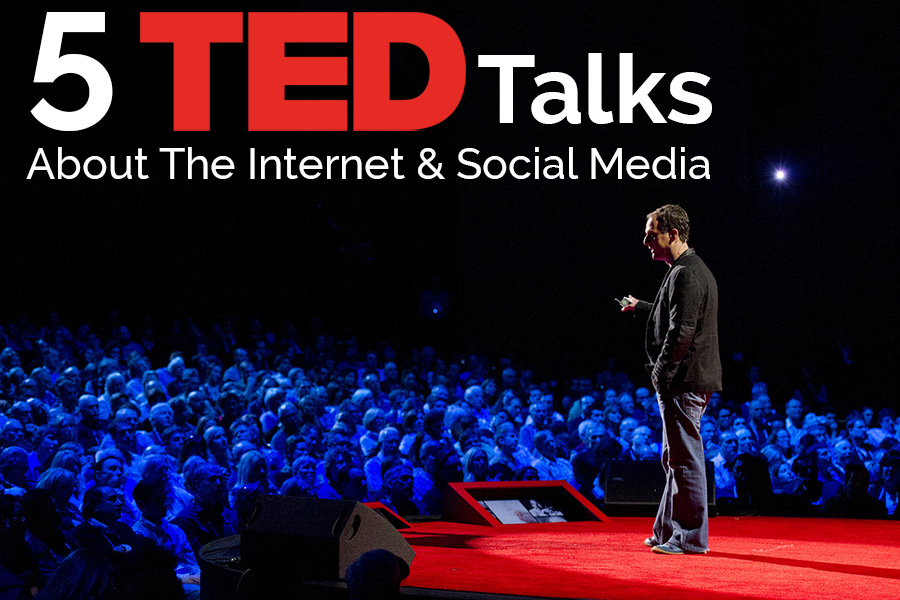 5 TED Talks About The Internet And Social Media
---
Considering TEDxSydney is only two days away at the Sydney Opera House, here's an article for those of you who are missing out, or just can't get enough! We've compiled a short collection of the TED Talks that discuss the Internet and social media in this modern society. Our collection, from shortest to longest:
1) After your final status update
Adam Ostrow at TEDGlobal 2011
As the modern Internet and social media generation, most of us have a constant fascination with sharing our lives on the online public realm. But what happens when we die? Where does our online version go? Adam Ostrow answers your questions/concerns…
---
2) The agony of trying to unsubscribe
James Veitch at TEDSummit 2016
In the age of putting your email address anywhere and everywhere online (I know I'm a culprit), you will always receive the inevitable, occasional spam emails, sputtering complete desperation and pointlessness. Unsubscribing is the only option, but what happens when they continue to email you? James Veitch's knows, and his spam frustration will amuse you.
---
3) Beware online "filter bubbles"
Eli Pariser at TED2011
As we browse our endless streams of content, the content delivery platforms continuously work to filter the content that we want to see most, but in that endeavour, we're bound to grow horse blinkers and become blind to any content that we want outside of our desired zone; content that challenges or broadens our worldview–the "filter bubble".
---
4) This is what happens when you reply to spam email
James Veitch at TEDGlobal>Geneva 2015
James Veitch is back at it with this earlier presentation that humorously takes on what happens when you actually reply to spam emails. This one, is definitely worth a watch.
---
5) Your social media "likes" expose more than you think
Jennifer Golbeck at TEDxMidAtlantic 2013
Jennifer Goldbeck takes you through why a "like" isn't exactly just a sign of approval or agreement and what extra meanings it holds for you on the greater Internet and social media.
---
[Bonus] How China is changing your Internet
The New York Times | 2016
China has cut itself off from the rest of the world Internet-wise, replacing most Western applications and platforms such as Facebook and Google with their own versions. The NY Times explains how WeChat is the future of the Internet and social media–this way, we'll basically have two apps for everything we need online in the future: Google and Facebook.