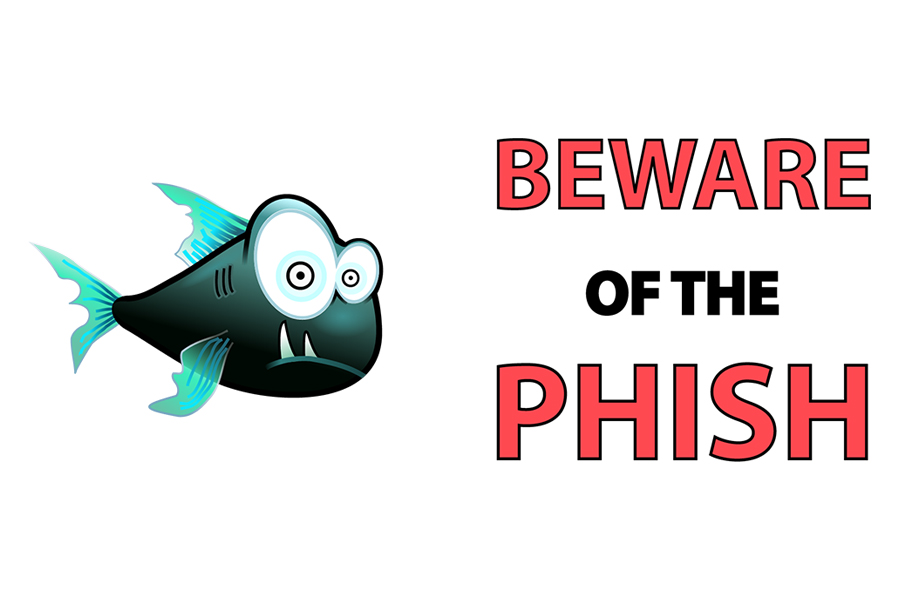 Beware of the Phish
---
Warning all cPanel email users! We've recently noticed a rise in inbound phishing scams and thought it might be a good idea to put a timely reminder out on what you can do to identify whether an email is legit… or not so much.
The below is a sample of a classic phishing email we've noticed doing the rounds lately.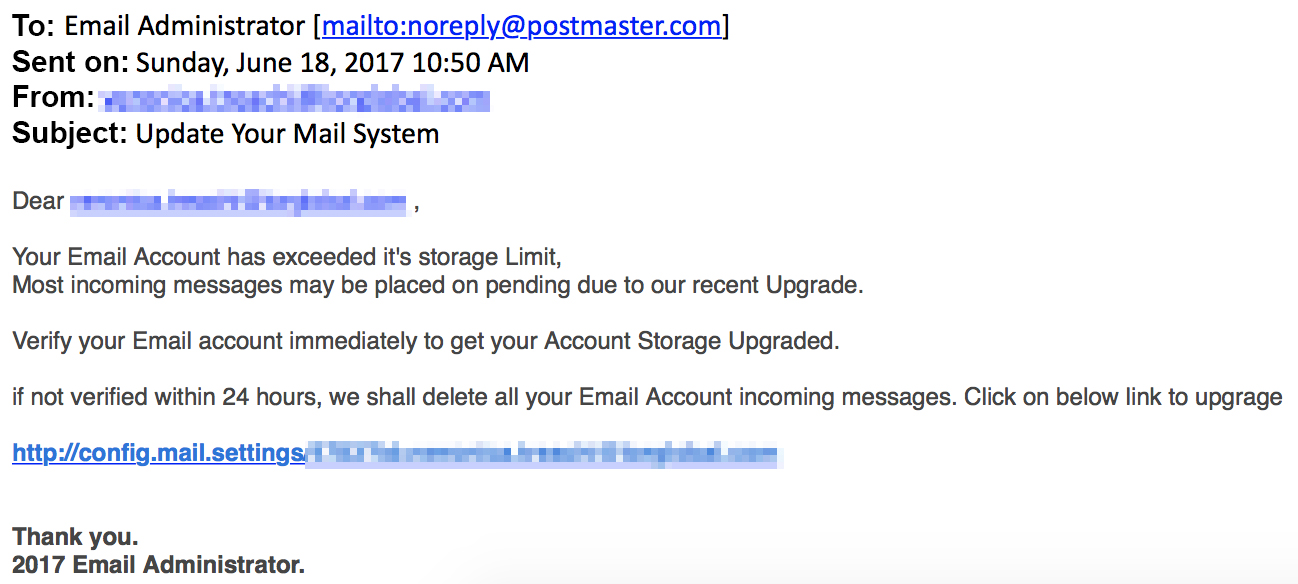 The purpose of this email is to panic users into clicking on the provided link to stop their emails being "deleted". If you receive an alert about your email account nearing or exceeding its storage limit, there's a good chance it's a legitimate notification, so how can you know for sure?
We've gone ahead and proofread this particular email to show you all the things you WOULDN'T normally find in a legitimate email notification.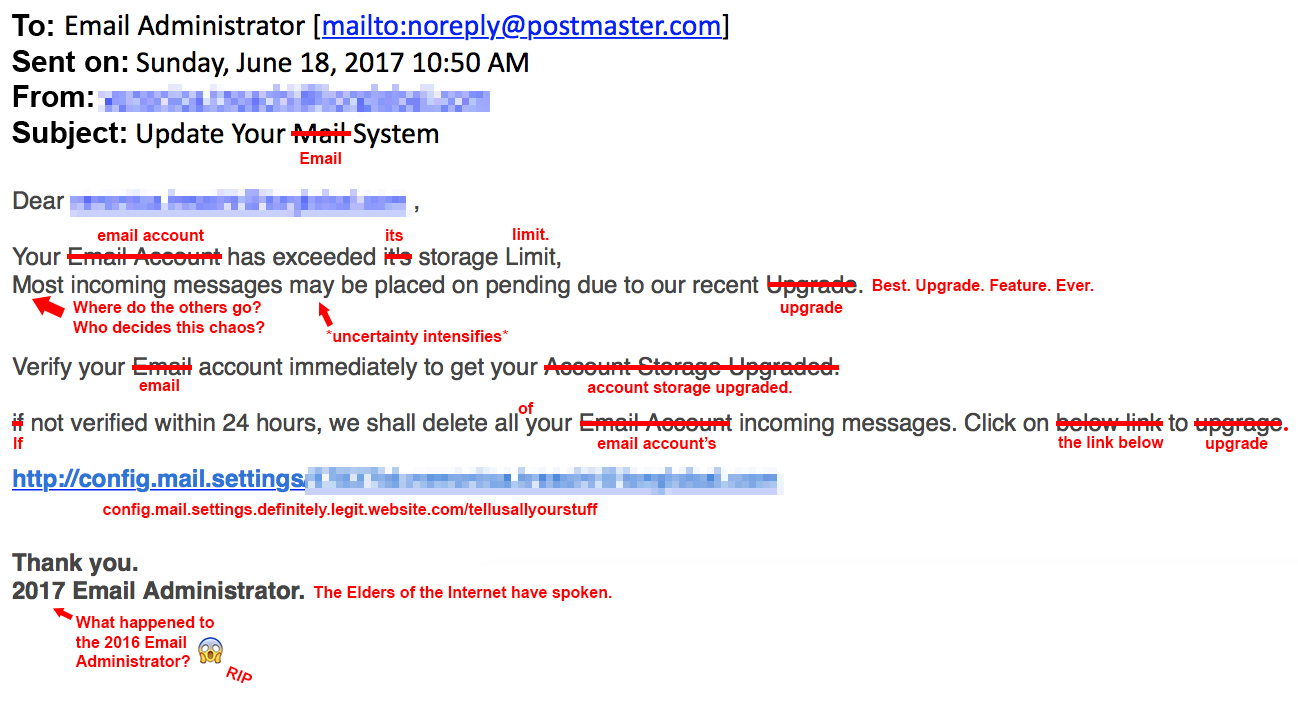 The link found in the email leads to a fake landing page (some of which can be extremely convincing/official-looking). Entering your login details to this page is like handing your house keys over to a stranger, giving them complete access to do as they will. Your compromised email account may be used to send further spam to other people, or the scammers may use it to steal your sensitive details or break into other accounts you own.
Basically, always read emails very carefully before clicking on any links within them. Ensure the spelling and grammar is of high quality, and that the email is not asking you to hand over your information or passwords. Crucial certainly will never ask you to verify your account out of the blue. If in doubt, please don't hesitate to reach out to our support team who are always happy to help.