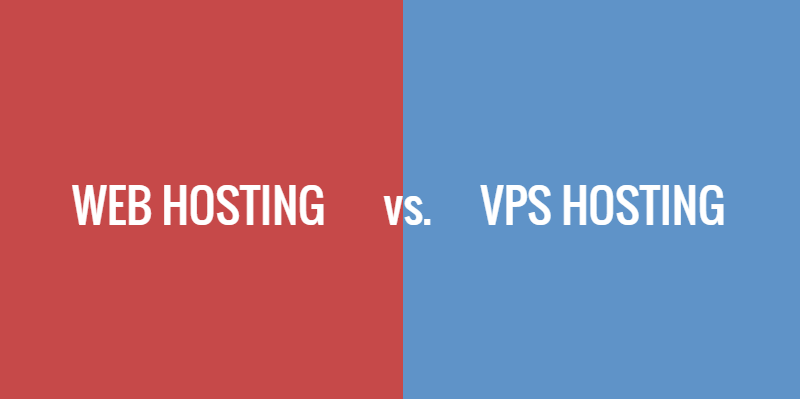 The Differences Between Web and VPS Hosting
---
Between web hosting and VPS hosting, there are some very subtle similarities, but many beneficial differences.

Web hosting is a service that puts your website or application on the internet, making it accessible from anywhere via a domain name. When you purchase web hosting, you're essentially buying disk space on the server inside a data centre–which are large facilities which store thousands of servers and millions upon millions of websites and applications. With Crucial's Web Hosting you get more than just disk space, however, you'll get 24 x 7 x 365 customer support, an easy to use control panel (cPanel) and one-click installation for popular apps such as WordPress.
I usually describe web hosting to most of my friends using an analogy: owning a web hosting account is almost exactly like owning a house on a block. You store all of your important things (information) in this house, and you live on the block with other houses, where they can sometimes get noisy or even cause problems to your house.
Web hosting is fantastic for startups, established small businesses, freelancers (such as web designers and developers), or just for personal use.
"Owning a web hosting account is almost exactly like owning a house on a block."

Although web hosting is a great way to start, if you're looking for something bigger to start on or outgrow the standard web hosting plans, you need a Virtual Private Server (VPS).
VPS hosting works in a similar way to web hosting, enabling you to put your website on the internet. Whereas, where web hosting provides limited 'shared' resources, a VPS gives you a greatly increased abundance of dedicated resources, including  RAM, CPU, disk space (storage), and in most instances, improved disk performance. It's popular for well-established online stores, small-to-medium businesses, and digital agencies, as well as (and especially) other high-traffic websites, because it gives you the stability to serve more web pages to more visitors. Going back to my analogy, instead of having a house on the block, with a VPS you can have the entire block to yourself!
For Crucial's Web Hosting and VPS Hosting plans, there are a number of similarities in service, and a number of differences:
Similarities:
Control Panel (cPanel)
24 x 7 x 365 Support
99.9% Uptime Guarantee
Free & Instant Setup
No Lock-in Contracts
+50 Free Web Apps
Differences:
Catered to you
Our VPS Hosting comes in three different styles: Managed, Control Panel, Barebones,  and Blaze. Unlike Web Hosting, where you have one set package, our VPS Hosting has packages that cater to your needs and motives.
Managed — For when you'd rather leave the hosting to the experts and focus on running your business.
Control Panel — When you're pretty cluey when it comes to hosting and you know you're way around a control panel.
Barebones — When you're a ninja and prefer to SSH or RDP in your server, you're completely hands on.
A full table of the differences between plans can be accessed here.
Geared for growth
On top of all this, its scalability can also offer you far greater room to grow and add security. The scalability can be described as: you may own a small block of land and only use half of it, but if you outgrow your small block, we can provide you with a bigger block at any time.
Managed Service
Crucial's Managed VPS product is a fully managed hosting solution for growing businesses. We'll keep your server secure and up to date, thanks to our 24 x 7 x 365 team of System Administrators.
CloudLinux
To ensure an increased security and performance of your VPS, we include the CloudLinux Operating System on every Managed VPS. It can also be an optional add-on for Control Panel VPS customers. Learn more about why VPS customers need it here.
Unmatched performance
Our Web Hosting plans come nowhere near the power and performance of some of our VPS services: importantly, the Blaze VPS. Crucial is the first hosting company globally to offer storage performance that is consistent and predictable, thanks to an all SSD storage solution coupled with Blaze.
If you want more information on the comparison of our range of products, click here.