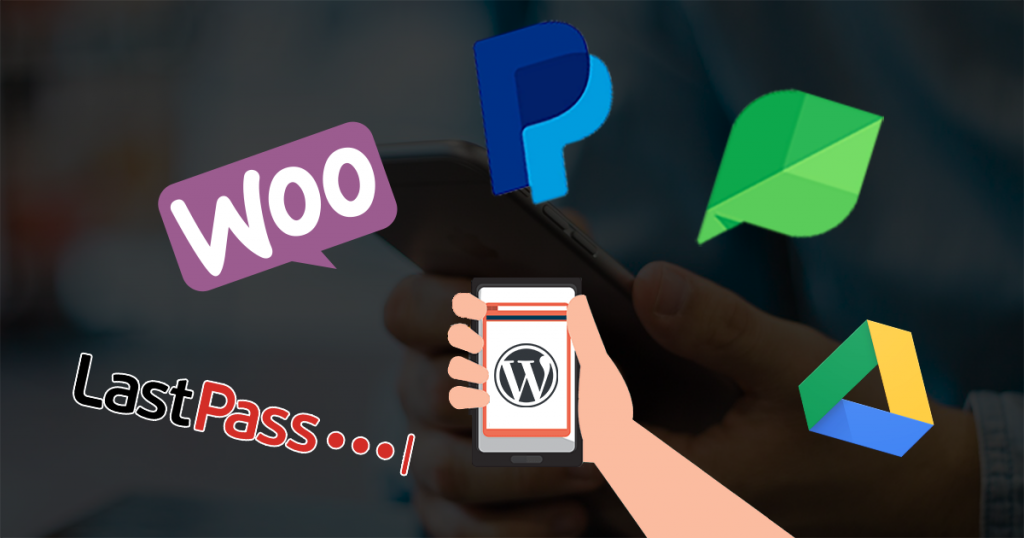 5 Apps to help manage your online business
---
In today's world, mobile apps can pretty much do anything you want them to, from sending you simple notifications, to controlling every appliance in your house!
There is a WordPress app on iPhone and Android, where you are able to manage your hosted website from nearly anywhere in the world, but there are several other apps that go hand in hand with managing your online business that could make your life a lot simpler, especially if you aren't at your desktop.
Lastpass
Lastpass is a widely used password management app that creates and stores highly secure passwords for all of your online sign ins. Its features are great when it comes to making things easy when you want to sign in to multiple accounts, and makes any potential password thief's life a nightmare, especially with its multi factor security feature which requires separate devices to enable a successful login to your Lastpass account.
Another great feature is its 'security challenge'. This challenge reviews your existing passwords and suggests whether you should / need to change it.
Of course ensuring your website and online business is secure should be a top priority, Crucial offer SSL certificates that are a great way to have peace of mind for you and your visitors, for pricing and information, click here.
Lastpass is a relatively simple app to use, streamlines the login process and is great if you have multiple accounts online.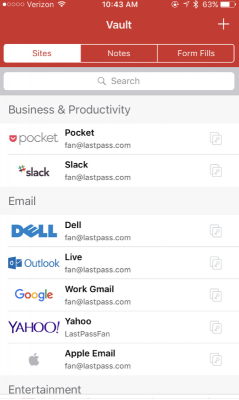 Sprout Social
Sprout Social is a social media management tool. It's great for linking up your social media accounts all in one spot, and allows you to efficiently drive people to your website by posting one piece of content across all of your accounts quickly and easily.
Its features include being able to schedule posts for a later time / date, target each posts to a specific audience and has great analytical tools that show you what content works and what doesn't, and this data is easily exportable to another analysis program.

PayPal Business
If you are managing an eCommerce site with a high volume of sales, getting the PayPal business app will allow you to monitor, request and send money quickly.
Needless to say that this is great when it comes to maintaining your websites income, but what is really useful is the fact you can see customer details in the app, so if you need to contact them you can, immediately. Along with PayPal's strong security features and guarantees, this app is a must for anyone looking to streamline their online revenue process.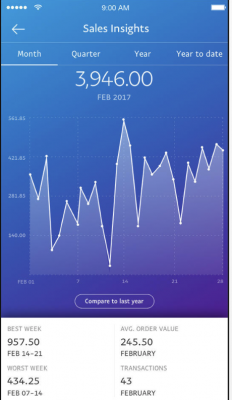 Google Analytics
In order to drive traffic to your website, you must ensure that it can be found on major search engines like Google. This is where Search Engine Optimization (SEO) comes into play, and where Google Analytics can really help with seeing if your website is getting the maximum amount of exposure.
Essentially it tracks who and where people are coming and going when they visit your website. It allows you to see any underperforming pages on your site, along with tracking of any paid advertisements that you are currently running. It has a relatively steep learning curve when first using the app and online resource, but once you get a grip of its ins and outs, it's an extremely valuable tool to have in your pocket!

WooCommerce App
WooCommerce is a Ecommerce plugin for WordPress, and a great one at that. If selling online is the primary purpose of your site, then there are some rules that your should follow to ensure you hit the right tone with your customers.
WooCommerce is the most used eCommerce plugin on WordPress, and this comes with it a secure way to sell your products, and although the app is missing some features the desktop has, it's a great companion to have nonetheless. It has all the main features you might expect from an app, with a great user interface and easy navigation.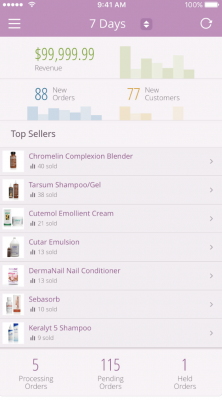 Being able to monitor your Website via your smartphone is a great way to ensure that that aspect of your business remains a focal point for your customers, but without having to spend a huge amount of time doing so, which in turn allows you to focus efforts on other parts of your business.
What are your favourite apps to use when managing your website? Let us know in the comments below!