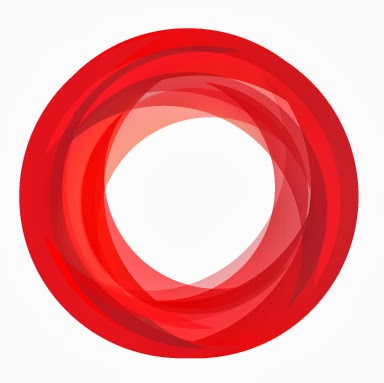 Benefits of Using Social Media
---
When someone says 'social media', what comes to mind is Twitter and Facebook – the most common social media tools used today. Social media has become an indispensable tool in marketing for most online businesses and is considered to be the most effective way to reach customers and potential clients. Other social media platforms aside from Twitter and Facebook include Blogs, Youtube, Plurk, MySpace, Pinterest and much more.
You could argue that Social media platforms have taken over traditional media formats for advertising, or for at least targeted advertising. Social media also plays an important role in organic SEO because the links coming from the social media sites are considered natural traffic.
Read on to learn about some advantages that social media has over the traditional media.
Inexpensive
Compared to traditional advertising, social media is inexpensive and sometimes free especially for small businesses. The only cost that you put in is the time spent when interacting with your customers or contacts, updating your profiles and building your reputation online.
Unlimited Access
Social media is open and accessible to anyone and anywhere regardless whether you are a small business, individual, or a big company – anyone can access it online 24/7.
Simplicity
Social media tools are very easy to use. interfaces are simple and easy to navigate. All that is required is a computer, an Internet connection and the willingness to spend time to build your network.
Global Reach
One thing that no traditional marketing cannot do when compared to social media is touch a global audience for such a low cost. The Internet reaches users from the different parts of the world, which gives your business a way to get more customers not just within your local area but also from another part of the globe – Think viral.
Builds More Contacts
Social media offers an opportunity to get more customers and connect with more potential customers or clients for your business. Building relationships is the one thing that social media allows you to do more than any other marketing tool or program.
Social media also allows you to communicate with you clients and your potential customers in real-time.
Flexibility
In general, the content management in social media is more flexible where you are able to update, alter, delete and supplement in a way that is not applicable to printed media advertisements – newsprint's, magazines, and such.
Statistics and Measures
Another thing about social media is that you can track your traffic. You can test and gauge your marketing strategies and view feedback and responses accordingly and some social media sites already have built-in measurement tools in them. These are some of the major advantages that social media can bring to your business, irrespective of the size of your business, now anyone can compete with the big players.
Crucial has partnered with Web Marketing Experts to deliver Social Media services to our customers so if you're interested in  learning more about how Social Media can help your business why not Contact WME today.
Hosting Options & Info
VPS
Web Solutions & Services
---