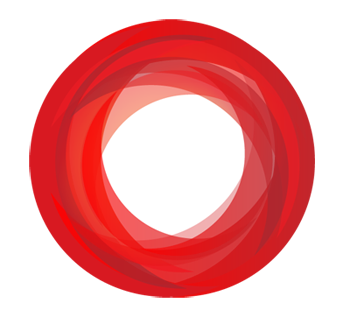 Getting Ahead with Search Engine Optimisation
---
We get a lot of questions from customers wanting to know more about SEO  so I thought it I'd put up an article outlining the fundamentals of the practice. Additionally for those who want to take things one step further i'm really happy to say that have entered into a strategic relationship with Web Marketing Experts who are an SEO company with offices in Sydney, Melbourne Singapore and the USA. If after reading this article you're interested in taking your business one step further I suggest that you get in touch with them and find out how they can help you.
So let's get to the fun part!
Search engine optimisation (SEO) plays an integral part in Marketing your business online however it's not the easiest strategy to execute in order to get results to stay on top of the search engines such as Google, Yahoo, and Bing along with the rest of the search engines available online. At Crucial Paradigm we have an SEO specialist in house and we also engage Eweb Marketing for further assistance with our strategy and execution. One of the greatest challenges with SEO is competing with so many different elements and tricks that experts use, and in doing so you also need to be cautious because there are rules that you have to abide in order to not get penalised or banned from search engines such as Google, these are known as 'Black Hat' methods.
To be successful with your strategy you need to be critical in analysing your site and your competitors site in order to get ahead. There are two types of SEO – on-page and off-page SEO.
When we mention on-page SEO, we refer to optimisation that you make on your website – every page or post that you want to be visible to the search engines and to rank based on search terms that you want your site to be found. Here are the basic SEO rules for on-page SEO (with HTML experience):
Setting up the title tag – include your keywords within your title but make it short and sweet
Setting up the description – include the keyword(s) within your description. One sentence with 160 characters is advisable.
Setting up the meta tags – only add their corresponding keywords in every page or post but never stuff your meta keywords with all your keyword list, even if that keyword is not present in your content found within the.
Adding a robot.txt file so that search engine robots can find your site.
Adding sitemaps – this will help search engines crawl your site better. An example of a site map is ours which can be viewed here Site Map
When search engines go through a website, they look at the content and the metadata. When someone conducts a search, the search engines crawl through their indexed sites and go through content that has the search terms listed. Depending on the site's relevancy, PR and the number of authority sites linking in, is how search engines dictate a site's visibility.
As for the off-page SEO, there are several strategies to consider. Simple off-page SEO strategies include the following:
Link building – there are several link building strategies that you can implement such as article marketing, social bookmarking and others that will be mentioned below.
Article marketing – This is probably the best and in the long-term, very effective marketing strategy. Very organic and will be more effective that the other strategies if your articles are being picked up by high ranking relevant sites.Social bookmarking – The best way to leave links is to bookmark your site to other websites. You can share all your bookmarks in public or private via the web.
Blogging – start blogging and spreading the news to your main site. You can build a link back to your main site from your blog site or do guest postings for someone else's blog that is relevant to your topic and leave a link back to your main site. The more blogs you publish content to and insert a link back to your site, the better. However, it is still advisable to prioritise sites that have high page ranks (PR).
Blog commenting and forum posting – you can do blog commenting to relevant sites and leave a link within the url or within the message body – depending on the website you are commenting on if they allow or not. Do not waste your time commenting on to a site where you cannot link back or on a post where the comments are several months old or years old.
Social Media – social media are a great way of building back links to your site and to a more targeted audience. When implementing a Social Media strategy you need to ensure that you are always active and engaging with your audience.
These SEO strategies are the most important and most common that you can implement towards your website. However, you need to be careful in implementing these strategies, if you make a wrong move, you can jeopardise your website's ranking and visibility. For best results, it is advisable to hire a Search Engine Optimisation Specialist or SEO Consultant.

Hosting Options & Info
VPS
Web Solutions & Services
---