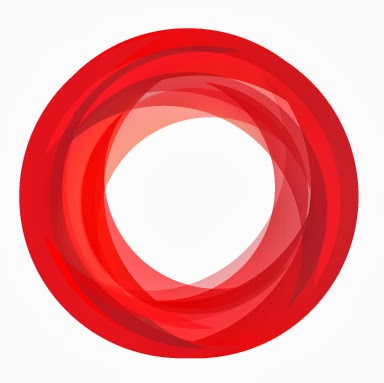 Speed Dating, Car Theft and How They Relate to Your Website
---
Presently, people have turned to the Internet for just about anything – from research,  jobs, hanging out, shopping and even to their recreational needs. A website plays an important role in every online business and its success can depend on the quality of the  design and interaction with it's visitors.
Your website tells the customer a lot about your your business. It also serves as a way of attracting return visitors. A lot of websites fail to deliver an experience that's engaging and inviting; they are boring, lack quality, aren't social and most importantly don't ask questions. If this were a date it would be a very one sided conversation and we all know where that ends up, yes you holding the bill scratching your head wondering what went wrong.
I'm no speed dating Ninja or car thief however I've taken some simple ideas from both crafts and applied them where i think useful when looking at website design.
Dress to impress
First impressions last. You need more than just great customer support, but a website that's attractive and user-friendly. A clean easy to read and navigate website with a great colour scheme will go a long way.  If you're due for a redesign also consider your logo, is it time that you added some George Clooney or Web 2.0 to your image?
Gone in 60 Seconds
We've all seen the movie but how many of us have seen how quickly customers leave our website? The truth is that the most websites have a bounce rate of 60%+ and key factors to this are slow site load, irrelevant content, no clear message or customers simply cannot find what they're looking for. Split testing is a great way to gauge what designs and layouts actually works and more importantly converts to sales. We work closely with 2DataFish who provide Crucial with Online Analytics and ROI services and if you're interested in looking further into this service they have a special offer for our customers.
Respond Quickly without Awkward Silence 
Have you ever been on a date where the conversation slows to what seems to be a lifetime of awkward silence? Well when this happens on a website the great thing for the visitor is that they can get up and walk away with out creating a scene.  A good Web Hosting account is so important to ensure your site isn't slow to load and you won't be missing out out on opportunities.
Be consistent and easy to navigate
Just like being on a date you want to be consistent and easy to navigate and communicate with so ensure that the message that you're sending from your website is also clear. Navigation is also key, you don't want people to deal with a minefield of links so make it easy for them to find the information or answers that they're looking for.
Be Sociable
Have a fun, social side. Your social networks like Facebook are your opportunity to be fun and engage with your customers so make sure you include easy to view links to them from your website. More importantly use them once you have set them up.
Ask Questions
This is an important one! It's so important to ask questions and it's not that difficult to do. It's all great and well being able to sell business through the methods above however if you don't get feedback how do you know what to improve? There are so many tools out there that let you ask your visitors questions from simple questions about your website or products to surveys. One example of a great tool that you can plug in to your website without the invasive pop ups is Kiss Insights.
I hope that you not only enjoyed reading this article but the concepts open your mind to a different way of thinking about your website and the way your communicate with your visitors.
Hosting Options & Info
VPS
Web Solutions & Services
---