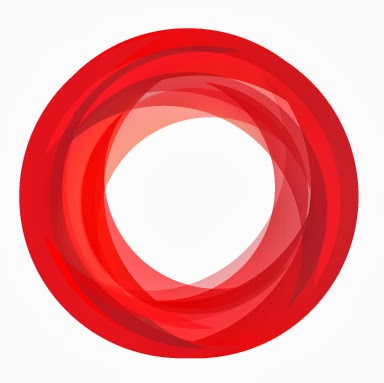 5 Things to Consider When Shopping for a VPS
---
With the number of Virtual Server offerings out there today I thought I would put together a short article about some of the things I believe you should consider when purchasing a VPS. While everyone has different wants and needs the basics of what to look don't change.
1. Location
Like with all web hosting the location of your service is important. It's always advisable to get a VPS in the location where the majority of your traffic will be coming from. For customers in the Oceanic region a VPS in Australia would be preferable as the location as it's central, has strong infrastructure and the country is well connected to the rest of the world.
2. Reliability (and the hardware stuff)
The hardware that your VPS is built on is extremely important in delivering a reliable service. Conventional Virtual Servers utilise a single dedicated server which is built with  a single or dual CPU's, lots of RAM and multiple drives in a RAID Array. This type of offering allows offers decent performance and reliability and generally a lower cost of entry. There are of course drawbacks which include the dedicated server being a single point of failure, limited scalability and capped Disk I/O which is influenced by the number of drives in the server.
You can also get Virtual Servers or now also referred to as Cloud Servers built on SAN and Blade environments, these environments are generally Enterprise grade and if designed correctly should offer higher levels of redundancy and scalability to the end user. Benefits include higher availability, better Disk I/O due to using a SAN and flexibility allowing the VPS customer to upgrade, downgrade their VPS as needed. This type of solution usually costs more than a conventional VPS but you do get a lot more for your money.
At Crucial we offer both Windows and Linux Virtual Servers based on conventional dedicated servers and an Enterprise Hewlett Packard SAN and Blade environment.
3. Virtualisation Type (the wizardry that makes it all possible)
There are multiple Virtualisation offerings on the market today and there is definitely no 'one size fits all' solution. All the offerings provide you with a decent platform however it's recommended that you do some research and find out which is best for you. At Crucial we offer solutions based on Xen and Citrix XenServer as we prefer the isolation, performance and security that these platforms provide.
Operating system virtualisation – Examples of this type are OpenVZ and Virtuozzo, essentially each container is a representation of the underlying operating system and must use the same kernel as the host server.
Hardware Emulation: VMware is an example of hardware emulation, this form of virtualisation replicates the server hardware in software and allows multiple operating systems to be installed on a single server.
Paravirtualisation: This virtualisation type is a software layer that organising all communiation between the hardware level and the operating systems. XenServer, Xen and KVM examples of this hypervisor.
4. Flexibility
I've found that when customers are purchasing a VPS they have either outgrown their Web Hosting account or they are looking for a solution that is more flexible. Make sure that the VPS you choose can grow with your requirements and that the host has an easy to use control panel which provides at least the basic functions such as upgrading and downgrading, start, stop, reboot and of course console for when you break things.
5. Price Value  
While important price isn't the most important factor when choosing the right server for your needs, especially if it's for business. I cannot work out the logic when business owners spend $1,000+ a month on a car lease however won't spend $300 on the infrastructure that is essentially pays for that car in the first place. Shop around but don't buy the cheapest option speak to multiple providers and find an VPS and a host that offers great value for money.
Thank you for reading this article and I hope these simple tips help you when choosing your next (or first) VPS.  If you have any other tips please feel free to post some feedback 🙂

Hosting Options & Info
VPS
Web Solutions & Services
---