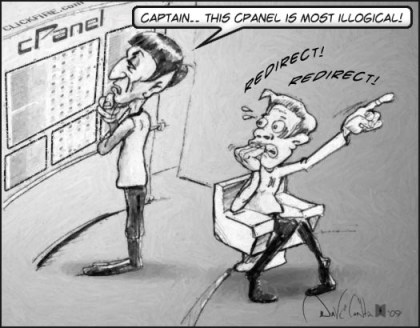 Shared or VPS Hosting: Which is Right for You?
---
Which hosting service is right for you? It's a question we get asked a lot and the answer is actually very simple. Web Hosting services are geared towards simple websites that don't require a high amount of traffic or resources.
This type of hosting is great for people who want to run basic blogs, shopping carts and websites and is the most cost effective way to get your business online. While Web Hosting will suit most business you must be mindful of the limitations of the product as you may find that a VPS is a better solution for your business hosting requirements.
Additional considerations which will also affect your decision include but are not limited to the location of the service, do you need Australian hosting or Hosting overseas? How much RAM do you need if you purchase a VPS? What about support? With all the options available it can make deciding which product to choose a complicated process.
Web Hosting
Since the costs of the web hosting servers are shared by all users on a single server, web hosting providers can offer more affordable prices. There is no need to manage the server or maintain the software, the web host will also provide full support to you. Management of your account is usually very easy as well through the use of popular control panels such as cPanel. cPanel enables you  to configure your email accounts, domain name, monitor website stats, and manage your website if you're using tools such as RVSiteBuilder. While access to the server is limited you can still  install blog or shopping cart software such as WordPress and OS Commerce which enables you to host your own personal blog or basic shopping cart.
The downsides of web hosting are that all the users are on the same server so your files are at risk of security exploits and your website can be affected by other users that abuse the resources assigned to them (I must note that CloudLinux is a fix t part of the problems associated with Shared environments).
Web Hosting:
Shared resources
No server customisation
Pre-installed software
Full support and no server maintenance
Low cost $
VPS Hosting
Virtual Private Servers (VPS) are for those that either have higher requirements than web hosting can offer such as power, flexibility, better security or the ability to install their choice of software. Even though VPS users still share the host server with other users they are separated by a virtual layer. The Virtual layer essentially splits up the host server into 'Virtual Servers' and each user has their own allocation of RAM, disk space, CPU and so on.
With great power however comes great responsibility, most Virtual servers come as a self-managed server meaning that you are responsible for maintaining the server and the software installed on it. For those who are not tech savvy it's worthwhile purchasing a server management add on from your web hosting provider so that you don't have worry about keeping the cogs turning.
VPS Hosting:
Dedicated resources
Server customisation allowed
Your choice of software
Support levels will vary
Medium cost $$
Which should you choose, Shared Hosting or VPS Hosting?
Shared web hosting is great for users that are on a limited budget or just need simple hosting. VPS hosting is strongly recommended for the experienced admins,  programmers and/or businesses that have a webmaster (with skills).

Hosting Options & Info
VPS
Web Solutions & Services
---