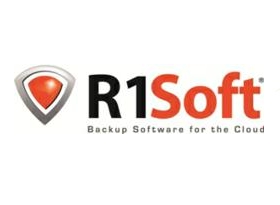 Why Selecting R1Soft for Your VPS is a Smart Option
---
Many of us have websites or web hosting, many of us run our own blogs or have our own Flickr pages, but how many of us stop to think about backing up our documents, pictures, databases or critical data?
Data security is very important for any user, manager, business or enterprise; without having more than one copy of important data we leave ourselves perilously exposed to a possibly damaging scenario – a loss of business continuity. All of Crucial's shared and reseller hosting packages come with automated backups as part of the package, this gives the hosting customer peace of mind knowing that if something were to go wrong with their cPanel account, a backup is not too far away. Our popular Virtual Servers however are not automatically backed up, so how can you protect them from data loss?
By purchasing R1Soft for your VPS!
R1Soft is a high performance, widely used backup solution for Linux and Windows servers. It is an enterprise grade, flexible solution that is utilised across all of our internal servers. Since we switched to R1Soft in February 2011, over 400 customers have selected R1Soft to back up their data.
R1soft also uses a central management and data repository which allows each VPS customer to have their own login. After completing one initial replica of all your desired data, CDP can complete virtual full Linux server backups in a very short amount of time. Your data is protected at the block-level and unique disk blocks are only stored once across all recovery points, increasing storage efficiency. All backups on Crucial's R1Soft solution include a rolling 7 day cycle of nightly backups, this means the backup solution will incrementally back up your VPS providing you with up to 7 restoration points at any given time.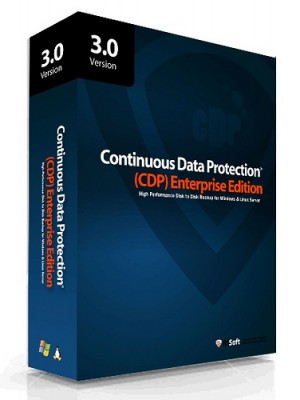 Crucial's approach to its new R1Soft CDP 4.0 service meant switching to a local SAN built specially for the product, again increasing data redundancy and backup node performance.
Our new R1Soft 4.0 product offers the following benefits:
–          Reduced server backup windows and greater restoration performance
–          Centralised backups stored externally from the Cloud VPS SAN / Classic VPS node
–          Bare-Metal Restore and Disaster Recovery of Linux servers
–          Maximum data protection for MySQL databases when selecting the 'MySQL Add-on'
–          Easy-to-use, Web-based interface
–          Available for Windows and Linux environments
The key advantages of R1Soft also include the ability to browse and restore individual files or folders to the VPS during restoration; this level of granularity is rarely offered on other solutions. On Windows virtual servers the R1Soft solution works effectively in backing up system level files and also extends to the automatic backup of Microsoft SQL databases with integrity, with minimal impact to performance. For Linux customers, the MySQL snapshots are performed by coordinating a brief (usually < 1 second) MySQL lock and flush with the CDP Linux snapshot device driver. This means the total database is snapshot and not individual tables – which can cause key misalignment with other solutions.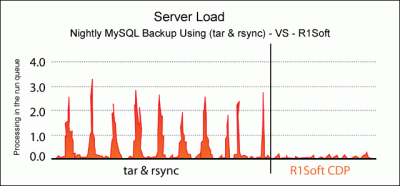 For all new customers purchasing the R1Soft option we add a private network your service, this enables the backups to run on our backend network at speeds up to 1Gbit, cutting the time it takes to run the backups dramatically. Additionally all backups are scheduled to run overnight, allowing for minimal impact to your hosting service.
If you would like to purchase backups or find our more, please contact our Sales desk.
Hosting Options & Info
VPS
Web Solutions & Services
---