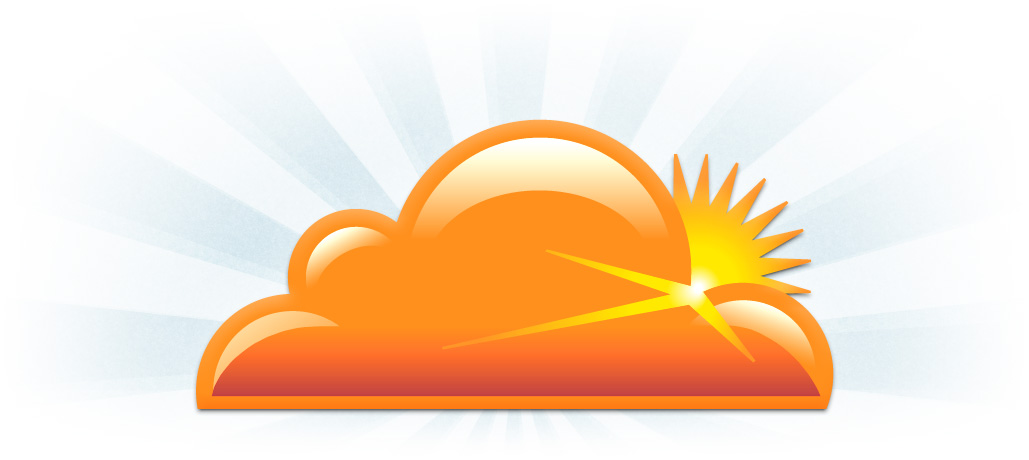 Introducing CloudFlare
---
For those whom are heavily active in the hosting industry or for those whom are just curious, there has been a new name being thrown around the industry, that name is CloudFlare.
In the last few months I've had the opportunity to talk with the CloudFlare team via email, and in person at the recent HostingCon 2012 event in Boston, and finally at the Equinix Peering Forum 2012 in Manila.
So I would like to take the time to explain what all the fuss is about, and how it can benefit you and your hosting service with Crucial.
What is CloudFlare?
Essentially CloudFlare will act as a proxy to your website, and by doing so can provide CDN style functionality to improve site performance and also provide bot and threat protection. CloudFlare has numerous other functions, but the above are its main benefits. CloudFlare is not a hosting service, it sits in-between your customers / clients and your active hosting service.
CloudFlare will receive and process all requests to your website. With each request CloudFlare can do the following,
Stop attacks such as DOS or DDOS style attacks.
CDN style functionality to improve site performance (with POP's spanning the globe, including Sydney, Australia).
Add applications to your site.
Provide detailed stats on your website and the traffic it receives .
Includes a IPv6 to IPv4 gateway, which allows your website to become IPv6 ready even when your host may not be able to support it just yet.
Add SSL support to your site with a quick one click setup tool
What make's CloudFlare effective is their numerous POP's or locations around the world. CloudFlare are actively adding new locations every year. A full network map can be seen at, 
http://www.cloudflare.com/network-map/

Why should I even consider using CloudFlare?
The following are some good reasons to consider adding CloudFlare to your hosting service,
If you want to reduce website load times.
If you want to increase security on your site to reduce attacks.
If you want to reduce server load and bandwidth usage.
If a Customer asked me why they should consider using CloudFlare, I would first look at the traffic their site is receiving and the load that traffic is causing. CloudFlare through it's numerous feature set, can reduce server load, improve site load times, handle high traffic situations. This alone can help save you downtime, and money!
We have a large customer base whom run a single or a few website's on a VPS or Cloud VPS Service, when their site(s) get hit with high traffic, their VPS in turn may crash due to insufficient resources or high load. CloudFlare can help reduce the impact of a burst in traffic, this saves bandwidth as well as reduce the risk of your service crashing or using excessive resources. This is just one example on how CloudFlare can help.
Considering CloudFlare have a FREE service (as well as a paid service) it is an easy choice.
To top of the above, CloudFlare use's Equinix in Sydney, Australia for their POP, which means they are nice and close to our infrastructure which also is located with Equinix. Further we are peering directly with CloudFlare through the Equinix Peering link.
This brings CloudFlare even closer to our network and our infrastructure. That's even more benefit to you!
How do I get my website working with CloudFlare?
Head over to CloudFlare's website (http://www.cloudflare.com) and sign up for FREE! Their sign up process will also walk you through a getting started guide. CloudFlare also have a great FAQ if you are after more details, http://www.cloudflare.com/faqs.html
To summarise you will need to point your Domain Name to CloudFlare's name servers. This allows CloudFlare to take over the DNS of your Domain Name so that it can automatically spin it's magic!
If you already have special / custom DNS records in place, CloudFlare will scan those records and bring them across, to avoid any major interruption.
Who can use this CloudFlare service?
Anyone with a web hosting service, whether that is a Shared Hosting Service, Linux or Windows VPS Service, Cloud VPS Service or even a Dedicated Server can benefit from CloudFlare's feature set.
CloudFlare provide a cPanel and Plesk plugin, which brings you easy access to the CloudFlare services via your cPanel or Plesk based hosting service. Crucial Paradigm is in the reviewal stage of adding this feature to it's shared hosting solutions. Once we have some feedback from our Customer base, we will be deploying it across our fleet. Making it that one click easier for you to benefit from the CloudFlare service.
Final Comments
I would suggest anyone whom can relate to some of the benefits listed above, should consider giving CloudFlare a go. Given the base service is FREE, you can trial the solution with no major impact to you or your pocket. It's a simple process and the CloudFlare team are available to help if you need it.
Hosting Options & Info
VPS
Web Solutions & Services
---