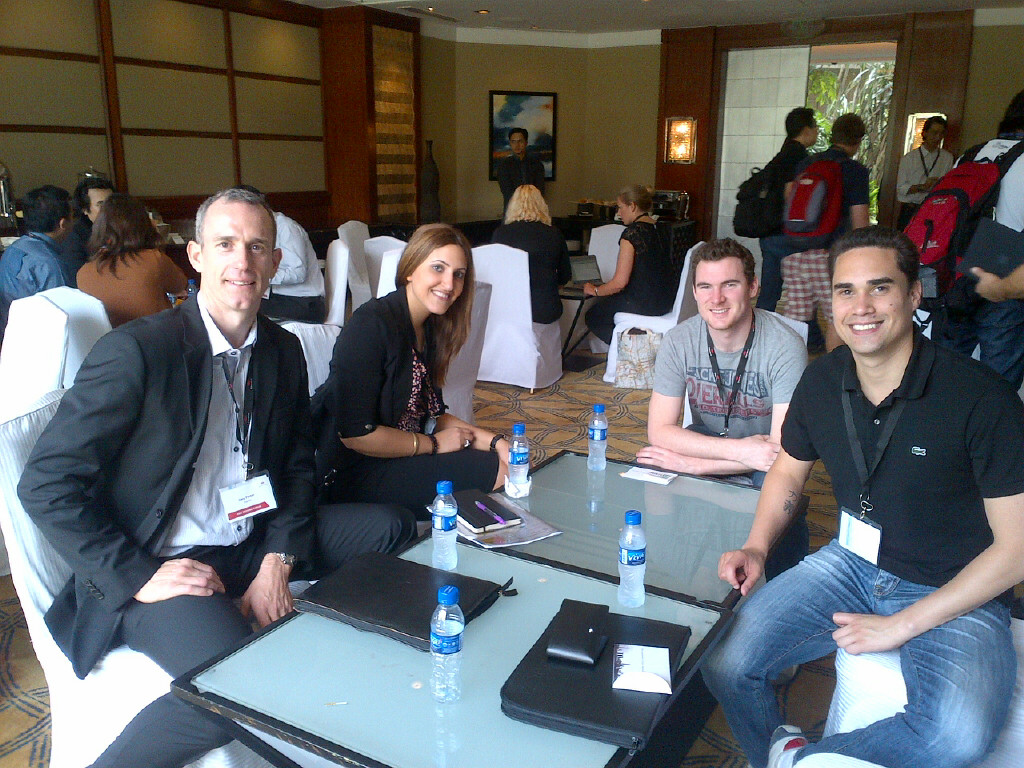 Equinix Beer and Peer Forum Manila 2012
---
I've been wanting to write a post about something more personal for a while now and I think this is the best chance I've had yet. Theres no sales pitch or tip on how to optimise your website here, just a quick recap that I would like to share with our customers and friends on our trip to the Equinix Beer and Peer forum last week.
The annual Asia/Pacific Equinix Beer and Peer Forum, I attended the forum last year in Ho Chi Minh and met a lot of great people so this year I took our Operations Manager Ross with me for the trip.  The forum this year was held in Manila at the Shangri-La in Makati  and is run with first and third days for meetings with peers and the second day for the conference as well as the cocktail networking event at night.
On day one we attended the initial meet and greet, completed some meetings and  had lunch with Gary and Gilbert from Equinix at Greenbelt. That evening Ross and I caught up for dinner with some friends we met in New York in July then made it out to a club named Republic to meet with a big group from the forum who were partying it up.
Day two was the conference which included speakers from Akamai, CloudFlare, Softlayer and Globe Telecom to name a few. In the evening was the cocktail networking event and we met some really great people from Yahoo, Microsoft, CloudFlare and of course Facebook. While I did meet some people from CloudFlare at HostingCon in Boston this year I never had the opportunity to really dig deep into what they offer so I took this opportunity to ask more questions about how their service can help not just hosting companies but also our customers. For our customers reading this article we're currently testing their service with the view to open up their product suite to not only our own internal services but as value add ons for you.
Day three we kept open because I wanted to show Ross what Manila had to offer so a friend of ours took us up to Tagaytay which is about an hour and a half drive from Makati for lunch at a restaurant named Antonio's which was hidden down a very hard to navigate road. Lunch was incredible to say the least but the surrounding views were just breathtaking. Tagaytay sits on a rim of a  massive dead volcano and its a complete escape from the hustle and bustle of the infamous Manila traffic.
On Saturday we checked out with our excessive amount of  dried Mangoes and headed to the airport. Overall we had a great time meeting with our peers and friends and we really look forward to attending the event next year.
My mum is Filipino so I've had the pleasure of travelling around some of the country which includes Northern Samar where she was born. Have you been there before? If so what was your favourite area?

Hosting Options & Info
VPS
Web Solutions & Services
---