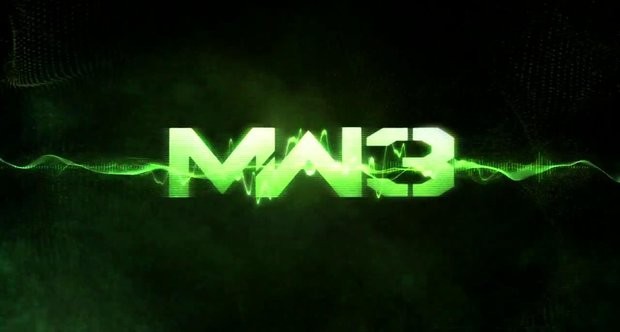 Google Can Now Predict Game Sales
---
With entertainment shifting from traditional media such as film and print in the last 25 years to digital and interactive forms, the term big business is very valid when referencing video games and the wider industry. The rise of the Playstation generation in the mid-to-late 90's set the groundwork for a true paradigm shift in how big bucks could be made from interactive gaming platforms and franchising.
Companies such as Electronic Arts and Activision Blizzard have grown to billion dollar divisions via acquisition and title franchising. Some familiar titles are Diablo, Warcraft, Call of Duty and the evergreen FIFA.
In real world terms, the gaming industry has had a major impact on the economy through the sales of major systems such as the PS3 and XBOX 360, and games such as Call of Duty: Black Ops which generated over $680m AUD of sales in the initial five days of release. When released in 2010, it set a five-day global record for a movie, book or videogame.
Figures so staggering, that Google has recently released a white paper titled 'Understanding the Modern Gamer', which makes for some interesting reading.
Single Player is Dead
In Google's words," the video game industry has significantly transformed due to the emergence of new gaming platforms, the rise of digital content, and the advancement of online distribution. In response to this evolving landscape, publishers have re-allocated their resources to fewer, but larger games with rich content that can be delivered to consumers at any time and across multiple platforms, from consoles to mobile devices."
This indicates that gamers are no longer mere consumers who await a release date and expect some variability in the product they purchase. Gamers now research, discuss and debate every facet of the game they are intending to purchase. Many gamers also perform research in order to make a more educated purchase, which is a byproduct of the increased title competition from rival software houses. These traits are uncommon when we consider the type of end product that is on shelf or in the PSN/Xbox store.
Additionally, Gamers are incredibly diverse in background and nature, and are connected like no other. Because of this interconnectivity they engage with a greater, common purchase group online, seeking out information in the lead up to a specific release date. Video games have in essence, become equitable stock; deviating in value and structuring an organic market for itself in months leading up to a release. Some of you may see this akin somewhat to a stock IPO.
Search Driven Engagement and Hype
With the wealth of data the Google have in their possession, its no wonder that they have been able to record, track and diagnose the new trends which are occurring in the gamersphere. The search volume for a 'triple-A' title (think Diablo 3, Fifa 13 et al) resembles a typical bell curve, climaxing during the launch month as indicated by Month/column 7:

Interestingly enough, the search growth continues post-release; this is due in part to the media hype that surrounded such game titles as Modern Warfare 3. Press coverage was so high for the top titles of 2011 that revenue from games are now outstripping the biggest of blockbuster films. Google note that post release search volume is also driven by customers seeking assistance with items such as walkthroughs and tips and the new found DLC (downloadble content), which is by-product of gamer's much greater average connection speed these days.
According to Google, gamers who purchase a franchise title, research their buy well in advance. "Our data reveals that gamers' engagement with marquee franchise titles is persistent, overlapping and growing between successive versions of games. This finding suggests that gamers who play franchise titles become active members of growing communities that are interested in year-round interaction with franchise content." And they go on, "(the following) chart exhibits the search volume for a top franchise title that released an installment in 2009, 2010, and 2011. Although this chart shows a single title, it is a trend we see across multiple franchises."

On all accounts, it appears the franchise driven growth is not likely to subside, especially considering the monumental success of many of EA's franchise driven titles such as FIFA, NBA and Madden. Collectively the value of such game suites runs into the billions (USD), thanks to the lucrative endorsement and sponsorship rights which must be carried over into the interactive games.
The Predictive Power of Google Analytics
Staggeringly, and most notably, Google "ran correlation analysis to find out whether there is a relationship between clicks and game units sold, and then conducted a single-variable regression analysis to see if clicks could actually be used to predict game sales."
What emerged was most impressivle. Their data revealed a .92 correlation (8 basis points off a perfect '1' correlation) between clicks during the nominal 10 month game launch cycle and game units sold during the first 4 months post-release, as illustrated in the following chart.

Amazingly, and in Google's words, the data demonstrates that 84% of sales can be predicted by all clicks during the 10 month launch cycle. For a title that received 250,000 AdWords clicks, the expected units of sale would be no lesser than 2 million and no greater than 4 million.
Impressive Google, although it won't take a genius to predict that I'll be purchasing FIFA 13 come this Friday.
Hosting Options & Info
VPS
Web Solutions & Services
---