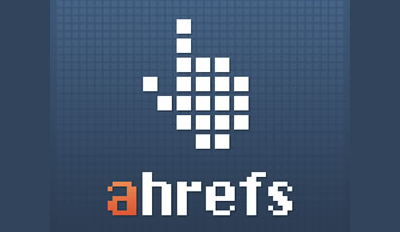 Guide to Using ahrefs.com for Your SEO
---
I Have previously touched on one of my favourite tools for auditing a sites SEO performance  ahrefs.com is a tool I use on a daily basis to check and see what rankings I have gained with my sites and where I have gained ground on my competitors in the google search results. This post will show you how to use all the best features of ahrefs.com.
ahrefs.com makes a big claim on its website "The largest index of live links" having used the tool for about 6 months now I would say that this statement may well just be correct. If you only have the budget for one tool. This is the tool I would subscribe to. The main purpose I would use this tool in the past was for checking my back links to my sites. However, recently they have extended the tool and it now provides detailed information on the keyrwords you are ranking for. Just when I thought this tool could not get any better. They bundle " Keyword research" in there as well. When they launched the keyword function. I cancelled about 2-3 other tools that I was using.
Lets get into some practical uses of the tool>
This is what you will see when you first reach the site after logging in. This is where you will put your domain name

Site Explorer
The first functions I will show you have to do with back links. Once you typed your domain in the box click "search links"
You will be presented with this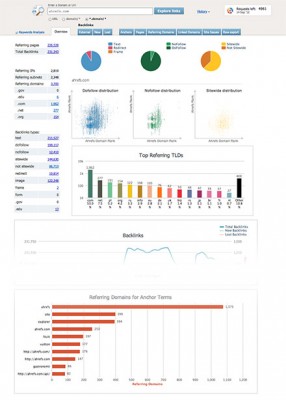 This is the link overview page, The main things I look at on this page is Total Back links  Referring domains  you can also see the anchor text that the sites that are linking to you are placing. This is useful to see what descriptions webmasters are using for your links.
New/Lost Back links tab
The next feature I use is the New/Lost Back links tab.  This will show you day by day what back links you have gained and lost. This is a really great tool as you can see when people are linking to you. I use this to see who is linking and then thank them if they link to my articles.
External Tab
The external tab will list all the links that are currently linking to you. I normally click the check box for one link per domain so I can see what sites are linking to me instead of every link.
PRO Tip: You can also run these same reports on your competitors and see how you compare against them!
Keywords Analysis
This is the keyword overview page, here you can see all the keywords you are ranking for in the search engines.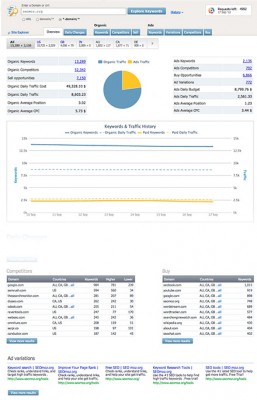 Daily changes is the most useful feature here, you can track your rankings in the search engines on a daily basis and you can see where you are gaining or losing rankings. It will show you not only your organic keywords but also your paid keywords. This is really useful as I find you get more information from this tool than Google adwords.
There are alot of features in this tool and I am still yet to deep dive into the features.  This guide will get you started with the tools available with ahrefs.com These tools are what most SEO companies will use for your site. This tool puts it all in your hands.
What tools are you using for you SEO? Let me know in the comments below.
Hosting Options & Info
VPS
Web Solutions & Services
---