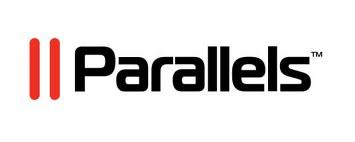 Parallels APAC Summit and Singapore F1 Grand Prix
---
Both Ijan and I were fortunate enough to be given the opportunity to attend the Parallels APAC Summit 2012. The event was held in Singapore during the Singapore Formula1 2012 Grand Prix, so of course we were very excited to be attending. From the get go the summit is all about SMB's and how they can adopt the Cloud through the use of Parallels technology.
Whilst here at Crucial we do not specifically use Parallels virtualisation platform, we've always been of the same mind set as the Parallels team and the event is a great way to talk shop and get business / technology based opinions from those in similar industries.
There was a good mix of small hosting companies from across Asia, and even some big names like Softlayer. Along with a range of Parallels staff on hand to answer any questions you might have!
I'll be chatting further about what went on during the summit, and a quick run down of the F1.

Day 1
The summit kicked off with talks from Birger Steen (CEO of Parallels) and Sandra NG (Group Vice President, Practice Group, IDC Asia/Pacific). Straight away we were being given lots of facts and opinions on how the market was moving for SMB's. The theme was focused heavily on SMB and how Parallel's can help.
The rest of the first day involved speakers such as,
Serguei Beloussov, Executive Chairman of the Board & Chief Architect, Parallels talked about "Hosting and cloud in the year 2020".
Stephen Banbury, Vice President of Worldwide Channel & Alliance Marketing gave some insight into how Symantec see's  SMB and cloud businesses.
The day ended with drinks and dinner.
We were fortunate to also be invited to an event being run by one of our network suppliers, Curvature. They were throwing a Customer Appreciate event.

The event was held at The Lighhouse Bar in the Fullerton Hotel which overlooked a portion of the Singapore F1 Track. The timing of the event coincided with the F1 Friday night Practice Session.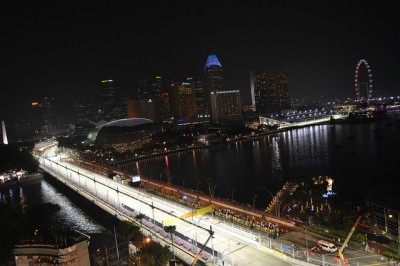 We were greeted with food, drinks and best of all two F1 Simulators! There was a running competition on who could get the fastest lap on the simulator.
Ijan our Sales Director was lucky enough to get the winning time!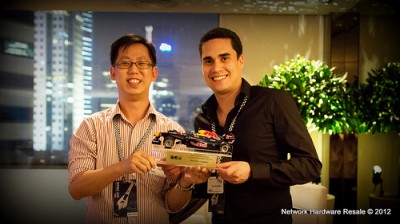 We'd just like to take the time now to once again thank Network Hardware Resale for throwing a great event. Thanks guys!
Day 2
Day two of the Parallels APAC Summit was broken up into two tracks, either a Business Track and a Technical Track.
We had a few meetings to attend to so Ijan and myself chose a couple of the talks that we could attend.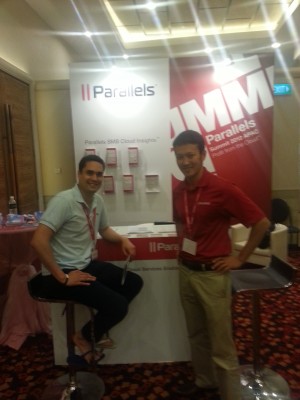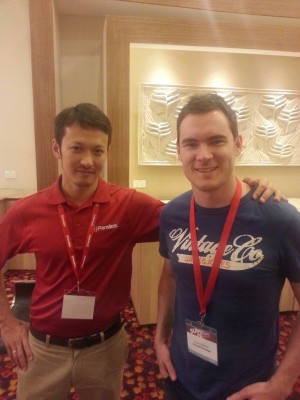 I decided to attend,
The Future Outlook of Parallels Panel by Craig Bartholomew, VP, Hosting Control Panels and Shared Hosting, Parallels.
Great talk, which basically ran through Parallel's panel and where they have plans to take it. The main point I got here is that Parallel's want customer feedback and lots of it, as that helps keep them in line.
Best Practices from Parallels SMB Cloud Insights™ research — practical guidance for 2012 by Emily Kruger, Manager-Marketing Operations and Insights, Parallels.
This was an interesting talk as it used some very indepth research that had been completed by Parallel's and gave examples that were relevant to SMB. Such as the uptake of cloud based services compared with standard shared hosting.
The day concluded and we used the spare time to watch the F1 Qualifying! This was the end of the summit. Great event and met some people in the industry so well worth the visit.
We'd like to take the time to thank the Parallels team for putting on a great event. Met some interesting people and had some great discussions.
Day 3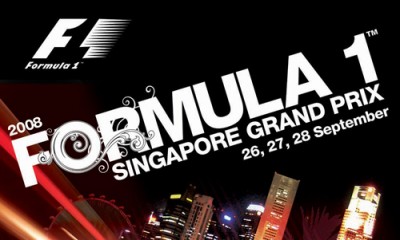 Today was all about the F1.  The race being a night race didn't start till 8PM. So we used the time to explore Singapore and get some much needed catch up on emails.
We then attended the Pre-F1 Paraells Summit 2012.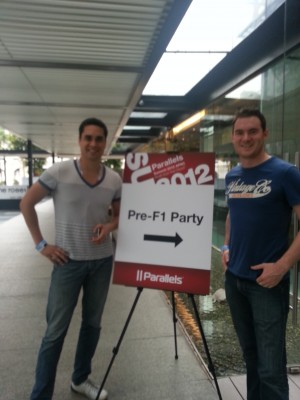 Then onto the race from there.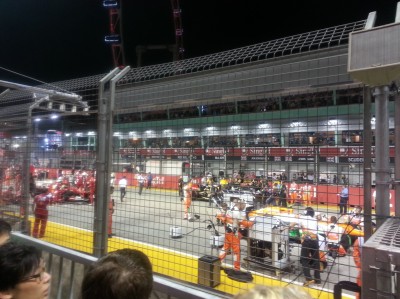 A great race and a excellent experience. Have marked the Singapore F1 in my calendar for next year. I personally love Singapore and I am already looking forward to next year. Very glad I brought some ear plugs though, the noise is intense.
A big thanks to Crucial for allowing myself and Ijan to attend!
Hosting Options & Info
VPS
Web Solutions & Services
---