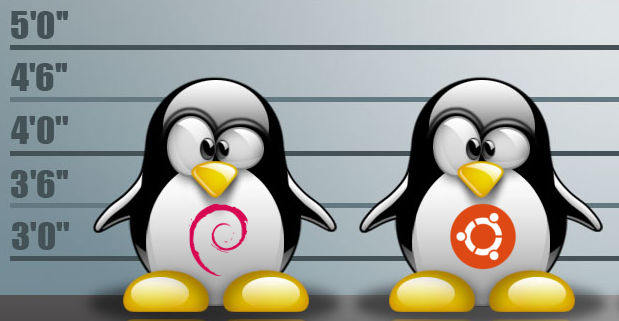 Debian 6 vs Ubuntu 12.04 for Your Web Server
---
With the release of various updated Linux distributions on our Classic VPS, I thought I'd write a post comparing my two favourite distributions: Ubuntu and Debian. I should say in advance that it has always been my view that Ubuntu is for the desktop and Debian is for the server; and I have used both operating systems in these respective roles for many years. However as Ubuntu matures and gains more commercial support from vendors and Canonical, this simplistic view of the distributions is now changing.
Stability and release cycle
One of the major differences between Debian and Ubuntu is their respective release cycles. Debian runs parallel stable and testing versions of the operating system over a 2 year release cycle. Whereas Ubuntu releases a new version every 6 months, with a stable 'long term support' (LTS) release every 2 years.
Debian's stable version is supported for 3 years; that is it will remain supported and continue to receive security patches for up to 1 year after the new stable version has been released. While Debian's stability is second to none, this relatively short release cycle for stable editions means you will have to keep on top of your updates and plan to upgrade sooner rather than later when a new stable version is released.
The LTS version of Ubuntu remains stable and supported for 5 years from the release date. This means the latest Ubuntu LTS version, 12.04, will be supported by Canonical until 2017, leaving plenty of time to plan your upgrade to a future release.
 Up to date packages
Ubuntu's fast release cycle is one of the main reasons it has dominated Debian for desktop use; this makes for a more modern and up to date desktop environment. However, while you might want the latest desktop bling on your home laptop, it is likely that stability and security will be far more important for your Linux web server.
Ubuntu 12.04 (LTS) uses Debian Testing as its base package repository, meaning they are putting software into a stable release while Debian is potentially 1 or 2 years away from doing the same. If you absolutely need the bleeding edge version of your operating environment, then there is no doubt Ubuntu will serve you better; but if you are looking for a well-tested and highly stable environment, Debian is the best choice.
 Official support
Ubuntu is backed by a commercial organisation called Canonical, run by founder Mark Shuttleworth. This backing means you can purchase business grade support for your operating environment. Debian on the other hand is run by a purely non-commercial, community based team with support to match. The obvious advantage of commercial support is offset by the potential for Ubuntu to dismiss its 'free' roots as Redhat did with the creation of Fedora and Enterprise Linux. Both Debian and Ubuntu have active and generally helpful communities meaning any technical problem you run into is likely to be well documented. In the case of Ubuntu, the forums provide a great technical knowledge base and you'll find yourself there often while learning and supporting the operating system.
In conclusion
Both distributions provide an rock solid easy to use web hosting operating system. There is very little between them in terms of choosing which one to go with; however it is my belief that while Ubuntu provides all the up to date bells and whistles, Debian has the edge due to its proven stability.
Hosting Options & Info
VPS
Web Solutions & Services
---