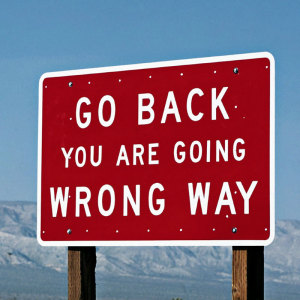 10 Things to Avoid While Doing SEO
---
Over the last 2-3 years, Google has been making significant changes to their algorithms to get ride of spammy websites and improve their search results. Lately they have been taking a lot more drastic moves which involves penalising sites, rather than just devaluing sites when they breach Google's guidelines. This post has been put together to help you avoid some of the techniques that could cause you grief!
10 Things To Avoid While Doing SEO:
Buying Links, Especially Cheap Spam Links (i.e. networks, etc)
Whatever you do, don't buy cheap spam links. In fact, you shouldn't buy links at all, Google is catching on the fact and has a number of ways of detecting if you bought a link from the site (such as the location of the link, etc). Avoid SEO companies which run a link network, or use other cheap link networks. Google has been de-ranking and penalising sites that use them by the masses. Don't be tempted by the many offers out there to get you XX,XXX number of links for $XXX – it's not worth it, and Google even penalises sites now, rather than just ignoring the link. I've heard many stories of users having to go through 100s, or 1000s of sites and asking the owners to remove links to their site in an attempt to regain rankings (with mostly no luck).
What happens if I get penalised?
If you get penalised, this means your site either looses significant rankings overall, or loses rankings for specific keywords. This is usually a significant drop in rankings, i.e. from page 1 to page 15. Recovering can be hard, to near impossible in some circumstances – many site owners have resorted to building their site up on a new domain after the previous one was penalised. You want to avoid being penalised under any circumstance, as it can effect the amount of traffic you receive to your site from Google significantly and can be very hard to get it lifted.
Comment Spam, Forum Spam, or Excessive Directory Links
Commenting on 100s of blogs and/or forums whether manually or using a piece of automated software is considered spam! This is simply a bad idea, it will piss of people on those forums/blogs and give you a bad reputation. Also Google is cracking down on this kind of behavior (Penguin Update).
Excessive Use of Same Anchor Text (non-branded)
Don't use excessive amounts of the same anchor text on links to your site. You especially want to make sure you are doing a much larger percentage of branded keywords (i.e your company name, website URL, etc). Google's penguin update took aim at unnatural anchor text usage.
Don't Obtain Links From Bad Neighborhoods
Not all links are equal, if you obtain a link from a site which links to questionable sites this could effect how much Google trusts your site. While you can't decide where all links come from, it's a good idea to make sure you target obtaining links from sites which do not link to questionable sites.
Duplicate Page Titles, Meta Tags, and Content
Avoid duplicate page titles, meta tags, and content across pages on your site and other sites. Make sure these are unique, descriptive, and usable for all pages.
Having youdomain.com and www.yourdomain.com Point To The Same Content
Make sure yourdomain.com and www.yourdomain.com don't resolve to the same site. You should have one direct to the other (301 redirect recommended) depending on which variation you want to be your primary way people visit your site. If you don't do this, Google will see both sites as separate but with duplicate content – which is a no no!
Crap Content
(Quality) content is always king on Google, the more useful and original the content is to the end user the better. Quality, unique content will attract links, and is likely rank well on Google. This will bring up the rank of the content, and your site overall. Stay away from duplicate content (on multiple pages on your site, or other pages on the web) as well as spun content.
Reciprocal Linking
Reciprocal linking is when you swap links with another website owner, and you both link to each other. Many years ago, this was a great way to get links quickly with little downside. Google quickly caught on, and now it's not recommended.
Broken Links On Your Site
Google does not look well on your site if you have lot's of broken links. Regularly do checks of your site to ensure you don't have any broken links. These are fairly easy to fix, so use a tool like SEOmoz Pro to find out where you have broken links and fix them.
Don't Sacrifice Usability For SEO
You should not be sacrificing the usability of your site so you can get better rankings, Google has made a point of penalising sites who do not have good usability through their penguin update. Increasing keyword density, and keyword stuffing may help you short term but should be avoided – you should focus on providing a good user experience for the end user – with an aim to keep them on your site longer, looking at more pages, and coming back to your site.
Hosting Options & Info
VPS
Web Solutions & Services
---