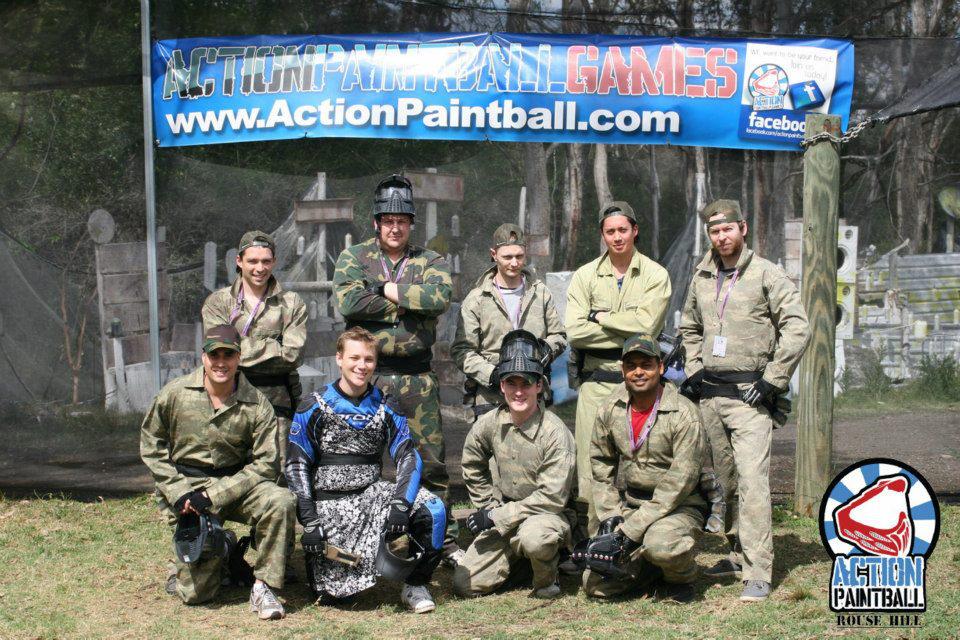 Crucial Paintball Day
---
On the 29th of September we had our quarterly work function and this time round we chose to visit Action Paintball in Rouse Hill, if you haven't been there before check out Action Paintball or just think about lots of trees, dirt, sweat and the crack of paintballs all around you.
The fun started on Friday when Karl let everyone know that instead of taking hits like a man he was going to wear his paintball protective gear that he used back home in Albury, so in true Crucial fashion I went out and visited our local St Vincent De Paul store and bought him a dress and a handbag.
We all arrived early Saturday morning with some of the team carrying heavy heads from the night before and once we finished our safety briefing we all geared up and hit the fields.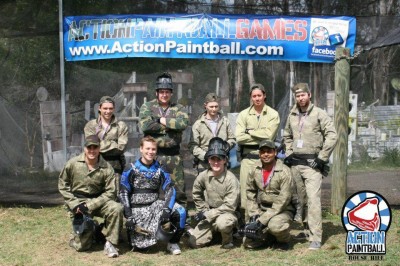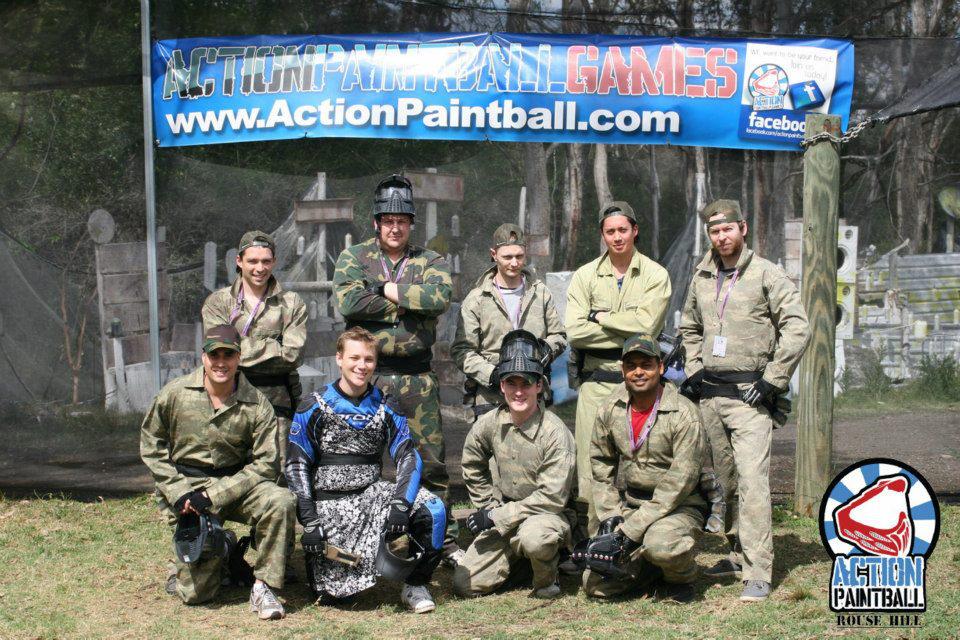 Team shot, unfortunately Scott and Dave couldn't make it on the day.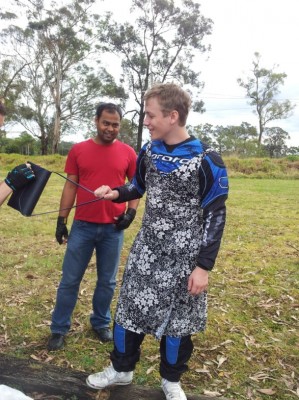 Karl looking awesome in his dress.
We filmed the day on a delicious  a Go Pro which was attached to my head while running around. The first round was team death match and as you will see on the video below someone had just missed a head shot and got the camera.
The second round we joined with another group and played a game called VIP. Basically you need to get your VIP across to the other side of the field without being hit. Fortunately the VIP wore a bright orange vest so you knew where to point your gun and unload but unfortunately one round of course I was the VIP.  As you will see in the video below our whole team was pinned down at the starting point, we planned an elaborate escape that would have looked at home in the move a Bridge too Far, it involved everyone making a break to the right so I had decided to drop my gun and ammo to decrease my weight but to no avail. As we ran a wall of paintballs ended up meeting me half way across the field and I ended up with 9 hits to my left arm alone.
After the crushing defeat we then moved on to another field where we played a game of capture and hold the hill, this round went on for a while and with over 20 people unloading rounds it got very heated, for minute I thought I was in the middle of a scene in Black Hawk Down.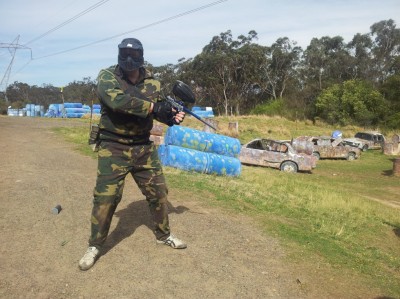 Andrew getting ready for war!
Overall it was a great day out and I would recommend paintball as a team building exercise to any business. In the end everyone was a little battered and bruised, and when we had all run out of ammunition we retired back to some pizza and Daytona and the AFL Grand Final
Hosting Options & Info
VPS
Web Solutions & Services
---