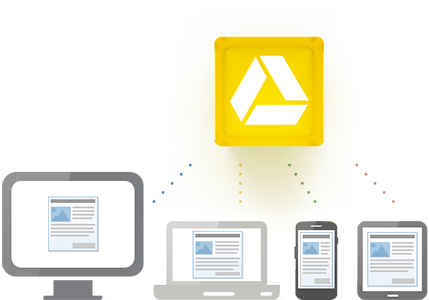 Unlocking the Power of Google Drive
---
To my surprise, I still come across some folk who are using offline applications such as Excel and Word for a lot of their low-level work. Which surprises since nearly every other application that one uses these days is hosted or cloud-based in some way (e.g. Dropbox, YouTube, Facebook, Gmail).
In this short blog post i'll outline the benefits of Google Drive and why its commonsense to the make the switch.
Productivity
To get started in Google Drive you'll need a Google account, which unless you've been under a rock should already be a done-deal. Once you've got started and have created your Drive, the fun can start and the productivity can skyrocket!
Google Docs is basically the only service that I can think of, that helps improve my productivity every day. I've tried many collaboration suites and self-organisers but ultimately, they only assist in multiplying the amount of logging and updates I need to do throughout the day. I always ended up asking myself, 'do I really need to update myself on what I'm doing?'.
The sheer number of tasks and functions Google Docs offers is amazing, and the fact that its 100% free is a real sweetener. Working for a Web Hosting company has its drawbacks, the huge amount of data we analyse and produce is more than what most would think. Okay, we're not Deloitte or PWC but do produce a helluva lot of documentation and statistics (mostly for internal purposes), additionally we need to make it secure and accessible from anywhere around the world. Google Docs is one of the most useful tools that you can use in a sea of procrastination that is, the Internet.
Collaboration
At Crucial, Meetings and spreadsheets are rarely handled on paper or Excel, Google Drive allows us to update Word documents, Spreadsheets, Charts and more in real-time, from multiple locations. Given that we operate 24×7 and often work on the go or at home, this is a huge plus. Spreadsheets can be dynamically updated by multiple staff members and charting is a breeze, although its far more nimble than Excel, you still have nearly all of the common functionality that one would need on day-to-day basis. Every file you create in Google Drive, whether it be a Word document, Spreadsheet, or even Presentation, will be private unless shared with someone else. This is a straightforward process and gives you complete control over who gets to access what, additionally you can give them read access or read/write access depending on the type of file.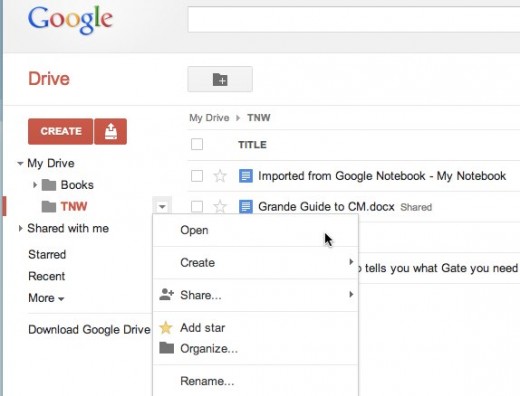 Easy-Peasy
Many of us would already use the Microsoft suite of products, so the advantage of Google Drive is that they have borrowed much of the common functionality from Microsoft in order to make the transition as easy as possible. As a die-hard Windows user, converting to a Mac/OSX based platform or software can be comically difficult at the best of times, so the fact that Google has leaned the way of the four squares is handy – for myself at least.  The directory/folder structure is straightforward and Google Drive allows you to drag and drop basically anything, making the movement of files or items around your Drive very simple.
Offline Mode (Drive)
What if your internet goes down and you're left in the proverbially modern day darkness? Not to worry, with Google Chrome you can enable 'Offline mode' which gives you the ability to access all files within your Drive from your PC. A guide to set this up can be found here.
Hopefully this converts some of you out there and makes your work-day more bearable!
Hosting Options & Info
VPS
Web Solutions & Services
---