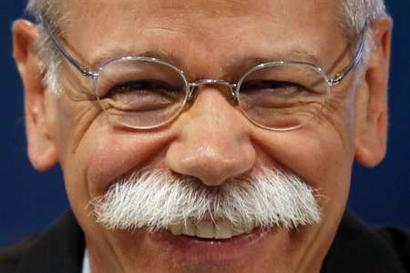 The Busiest Week for Online Retailers: Quick Tips
---
Today marks the beginning of one of the busiest weeks for online retail in 2012.  This week is the last week for most online retailers they can guarantee delivery before Christmas.  A recent study has shown that over 35% of the population plan to purchase a majority of their gifts online this year.  Thats 35% of 19 Million adults in Australia.
As the recent media hype over high traffic online events this week is set to be another. The sites that have prepared well will be able to capitalise on these high traffic situations and if their conversion strategies have been setup correctly this will result in an increase in sales for these retailers.
So what about if you having prepared so well and are currently struggling to keep up? Well here are some quick tips to check and make sure you have all the boxes ticked for a stress free holiday season.
Hosting your site
Is you site still running fast? slow sites can be a result of large amounts of traffic. What happens is when you have a large influx of visitors to your site your hosting some times may not be able to cope. This is where it might be good to call your hosting company and check and see if there are any temporary upgrades you can do over this high traffic period. I know with our cloud vps services they can be scaled easily and you can add some additional resources to your site through this time.  If your on a shared hosting platform you may not have this luxury which means you may need to go to my next step "Optimise your site"
Caching your site
Hopefully your eCommerce cart has some type of caching available  Caching is a way of speeding up a site and it is a nice quick easy win for your site. If you don't have caching enabled on your site . You need to do this immediately. If you are running Magento for your eCommerce cart the caching feature is very easy to enable from your admin panel. If you are running WordPress with WP cart or something similar you can enable several WordPress caching scripts. You can also enable caching on the server level , however this would require you to have a VPS or dedicated server with root access.
Speed is Important
With so much competition online now, you cannot afford to have a slow site. If your site takes a few seconds to load this is like an eternity online. Your customer expects your site to load in the blink of an eye and studies have shown the faster the site the higher the conversion rate. So you need to make this a priority.  Your scripts may be slowing you down as well so make sure you remove or disable any unnecessary plugins through this high traffic time. If it is not essential to running your site my suggestion would be to disable these plugins and re-enable them in the new year.
In conclusion, Online retail is a booming market segment in Australia right now, You need to take your store seriously and make sure that you have optimised your online store to provide excellent customer experience. This will make you stand out from the competition. It will also ensure you are consistently taking their customers from them.
Have a great Christmas trading period and please let me know if you have any questions on any of the topics I have raised above in the comments below.
Hosting Options & Info
VPS
Web Solutions & Services
---