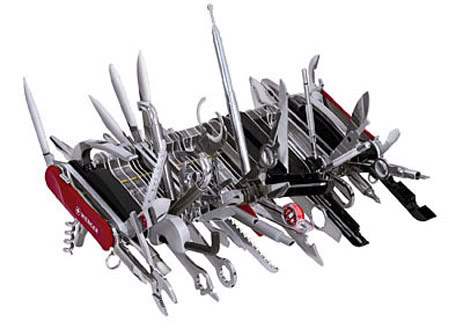 The Must Have List of Web Hosting Research Tools
---
I've compiled a list of tools that the Crucial team uses on a daily basis to do research on Web Hosting.  These tools can give you a huge amount of information about hosting providers, how they operate, and issues you may be having with your site with your current hosting provider.
I've used our website www.crucial.com.au as an example throughout these exercises, which at the time of writing is hosted on the IP address: 182.160.134.60
Finding the IP address of a website:
If you need to find out the IP address of a website, there quite a number of ways of doing it.  However we find these tools the easiest and fastest way of getting this information. Knowing the IP address a site is hosted on means you can do more extensive research, such as who owns the IP address, what other sites are hosted on the IP address, etc:
Finding the country/location a website is hosted:
Ever wondered if your site is really hosted in the city/country that your web host has claimed it hosted in?   Then using the following method will give you an indications if their claims are true or not.  Keep in mind that this method is not always 100% accurate:
How many/which sites hosted on a particular IP address:
This can be useful in finding how many sites are hosted on a particular server, or what other websites are hosted in the same neighbourhood as you:
Platform/Webserver used to host a site:
This is a basic way of finding out details on what platform/webserver as site is using:
Checking the load time/speed of  a site:
There are many many tools that do this, however a quick and easy one to use is:
Performance (ping) of a site from multiple locations, check accessibility of the site (i.e. network issues):
The following tool will ping a site from a whole bunch of locations, which is great to see the speed from each of these locations and to see if the website is having network issues from some locations or all locations:
Perform a traceroute to a website from a particular location/country:
Using a traceroute from multiple locations, you can find out how accessible a site  is.  It can be used to diagnose more advanced network issues, or to check the network performance of a hosting company/website:
Traceroute.org: Just select where you want to run the traceroute from, select the ISP to use, and then type of the IP address or domain name you want to do the trace to.
Is a website down, or am I just having network issues?
This is a good way to find out if a hosting company/website is having an issue, or it's a problem with your ISP/internet provider:
Detailed DNS information on a particular host/domain:
This is great for troubleshooting DNS related issues, or digging a bit further into the workings of websites/hosting of sites:
IntoDNS.com: Just type in the domain, and see the report on the domain.  IntoDNS provides a bunch of DNS related information on the domain.

Reverse IP information (reverse DNS/RDNS, etc):
This can be useful in troubleshooting mail server related issues:
IP ownership information:
Who owns a particular IP address?  There are a few tools out there that do this, but the following one is the most reliable:
What name servers is a domain using:
This is useful for troubleshooting, or finding where DNS is hosted for a particular domain:
Finding advanced details about a hosting provider (ISP/network providers, IP address ranges owned by the company, etc):
Using the following tools you can really do a lot of digging about a hosting provider and how their network operations, and estimate the size of the hosting company:
DomainTools.com/Whois.sc: Eg: http://whois.sc/182.160.134.60 from here you can find out the ASN (network identifier), as well as details on the IP address and who owns it.  A hosting company does not always own their own IP addresses, you can find out who they using for their network or who they are leasing hardware from.

bgp.he.net: This is the most advanced tool I'll be going over in this blog post, but is very powerful.

The first step is enter an IP address you want to find out information on, for example: http://bgp.he.net/ip/182.160.134.60
Next click on the Origin AS number, in this case it's Crucial's AS number AS38544: http://bgp.he.net/AS38544
From this page you get a summary, and some useful information to pay attention to is:

IPs Originated (v4): This is the number of IP addresses being used by the AS number.  So in our case (at the time of writing), we have 39,168 IPs under our AS number (AS38544).
Go to Prefixes v4 (eg: http://bgp.he.net/AS38544#_prefixes) to see the exact ranges being announced (in most cases these are owned by the AS number, but not always in every case).
Go to Prefixes v6 (eg: http://bgp.he.net/AS38544#_prefixes6) to see the IPv6 ranges being announced. If there is nothing there, or no tab this means the network is not using IPv6.
Go to Peers v4 (eg: http://bgp.he.net/AS38544#_peers) to see which ISPs and peering partners they use.  If you see only 1 here, this should ring alarm bells as it means there is no ISP redundancy. Pay attention to the quality of the ISPs listed here as well, just because a provider has a bunch listed here, doesn't mean they have a better network.
Go to Peers v6 (http://bgp.he.net/AS38544#_peers6) to see which ISPs are connected via IPv6, the same rules apply as v4.  If the tab isn't showing then the network does not support IPv6.  You want to see at least 2 ISPs listed here, and also want to see quality providers.
How old is a domain name?
There are a few ways to find out the age of a domain, one is looking at when a domain was registered, the other is taking a look at how far back the domain was indexed on the internet:
DomainTools.com/Whois.sc: Eg: http://whois.sc/asdf.com and go to the Whois details and you can see when the domain was registered.  This only works for some domain extensions, and for example does not work for .au extensions.

Archive.org: Type the domain into the Way Back Machine field, and hit "Take Me Back". Eg: http://web.archive.org/web/*/https://www.crucial.com.au – you can see the first time www.crucial.com.au appeared was in 1999 when the domain was first registered by taking a look at the years where there are archives kept for the site.  Keep in this case, our domain used to be owned by a different company before we registered the domain in 2003.
What did a website look like X number of years ago (history of the internet)?
Every wanted to know what a particular website looked like 2 years ago? 10 years ago?  Here's how you can do it:
Hosting & whois history of a domain name:
DomainTools.com/Whois.sc: Eg: http://whois.sc/crucial.com.au – check out "Whois History" and click the "XXX records", here you will see the Whois history and domain hosting history. This is a paid feature, and you will need a paid version of DomainTools/Whois.sc to get access to this information (although this is well worth the money spent, as you get access to a lot more features!)

Hope you found this information useful!  As you can probably see one of the most heavily used tools we use is DomainTools.com/Whois.sc – I personally use this several times a day (and I know the rest of the team uses it probably more regularly than this), and would recommend the paid version to anyone who needs to do regular research.
Do you have any other tools you use for  your web hosting research?  Please do let me know!
Hosting Options & Info
VPS
Web Solutions & Services
---